SpongeBob SquarePants adalah sebuah serial animasi yang paling terpopuler di Nickelodeon. Pada awalnya serial kartun animasi ini ditayangkan pada tahun 1999 di Amerika Serikat dan dicipta oleh Stephen Hillenburg, seorang animator dan ahli biologi laut, dan diterbitkan oleh perusahaannya, United Plankton Pictures Inc.
Belum lama ini, Nickeledeon mengumumkan bakal memproduksi Spinoff dari kartun legendaris SpongeBob SquarePants.
Tidak hanya kartun animasi SpongeBob, laman New York Times juga mengungkapkan bahwa Netflix dan Nickelodeon baru saja mengumumkan kesepakatan yang dilaporkan bernilai USD 200 juta untuk memproduksi dan menciptakan film dan serial TV animasi original berdasarkan kartun-kartun dari Nickelodeon pada Rabu 13 November 2019.
Saat ini, kartun yang telah dijadikan film dan ditayangkan di Netflix antara lain yaitu kartun yang populer di thn 90-an, termasuk Rocko's Mutakhir Life: Static Cling dan Invader Zim: Enter the Florpus.
Baru-baru ini, Netflix baru saja menambahkan beberapa judul dari kartun milik Nickelodeon yang bakal tayang dalam platform mereka yakni Victorious, Sam & Cat, serta Hey Arnlod! The Jungle Movie.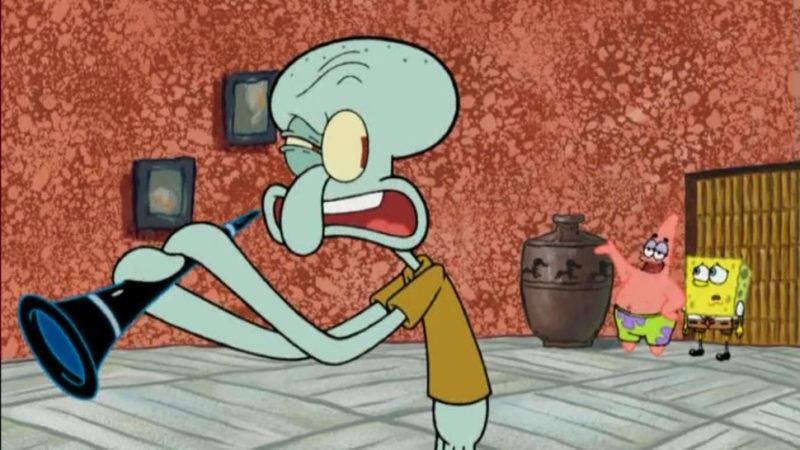 Salah satu hasil kerjasama mereka yang telah diketahui yaitu spinoff dari SpongeBob SquarePants. Dilansir dari New York Times, spinoff ini bakal berbasis musikal dengan pemeran utama Squidward, seekor gurita antropomorfik menyebalkan yang membenci antusiasme yang dimiliki Orang-orang sekitarnya, terutama SpongeBob.
Disuarakan oleh Rodger Bumpass, diperkirakan siaran ini bakal menampilkan karier Squidward dalam bermusik karena acaranya yang dilaporkan akan berbasis musikal.
Dilansir dari theverge.com, kerjasama antara Netflix dan Nickelodeon ini cenderung termotivasi dengan kehadiran Disney+, saingan Netflix yang saat ini telah memperoleh 10 juta pengguna sejak satu hari perilisannya pada 12 November 2019 lalu.
Sumber : https://merahputih.com/post/read/seri-spin-off-spongebob-squarepants-squidward-jadi-pemeran-utama