Oleh KPK, Harun Masiku telah ditetapkan sebagai tersangka atas kasus dugaan suap terhadap Wahyu Setiawan, seorang Komisioner Komisi Pemilihan Umum (KPU). Harun Masiku sempat menjadi trending topic di twitter pada tahun lalu. Apakah kalian sudah tahu, Siapa Harun Masiku ini?
Sebelum kita berkenalan dengan Harun Masiku, sebaiknya kita kupas dulu kasus apa yang sedang menjerat beliau.
Buronan KPK dan Internasional
Dilansir dari tempo, Harun Masiku resmi menjadi buronan internasional, terhitung sejak 30 Juli 2021. Hal tersebut diumumkan oleh Komisi Pemberantasan Korupsi (KPK) setelah Interpol menerbitkan Red Notice untuk Harun Masiku.
Seperti yang kami jelaskan singkat di awal, Harun Masiku merupakan tersangka kasus suap kepada Komisioner Komisi Pemilihan Umum (KPU), Wahyu Setiawan. Hal tersebut dilakukan Harun Masiku untuk memuluskan langkahnya melenggang ke Senayan sebagai anggota DPR melalui jalur Pergantian Antar Waktu (PAW).
Harun Masiku ditetapkan sebagai tersangka oleh KPK sejak operasi tangkap tangan (OTT) yang dilakukan pada 8 Januari 2020. Ajaibnya, hingga artikel ini ditulis, keberadaan Harun Masiku belum juga diketahui secara pasti.
Siapa Harun Masiku?
Sekarang tentu timbul pertanyaan soal Harun Masiku ini? mengapa dia begitu populer di jagat politik Indonesia? karena itu dalam Rubrik PolitikPedia, Kali ini bebaspedia akan membahasnya profil Harun Masiku dalam postingan berikut ini.
Profil Singkat Harun Masiku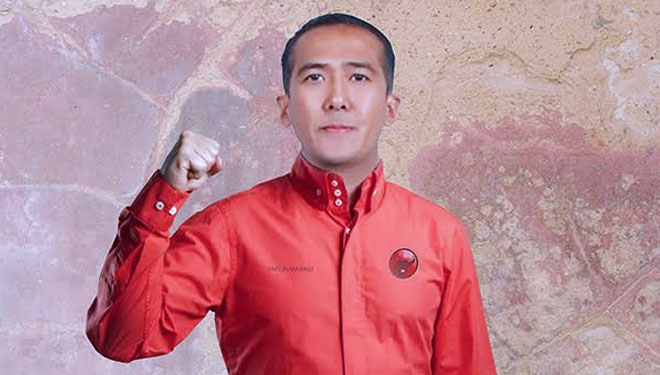 Harun Masiku merupakan mantan calon Legislatif dari Partai Demokrasi Indonesia Perjuangan (PDIP). Ia lahir di Jakarta pada 21 Maret 1971 dan mengenyam pendidikan dari SD hingga SMA di Watapone, Kabupaten Bone, Sulawesi Selatan.
Kemudian pada tahun 1989, Harun Masiku meneruskan pendidikan sarjananya di Fakultas Hukum Universitas Hasanuddin, Makassar. Ia juga melanjutkan pendidikannya di luar negeri, tepatnya di jurusan Hukum Ekonomi Internasional di University of Warwick Inggris.
Selama mengenyam pendidikan di Inggris, ia pernah menjadi Ketua Persatuan Pelajar Indonesia (PPI) dan meraih British Chevening Award 1998.
Pada tahun 1994 hingga 1995, Harun Masiku pernah bekerja sebagai pengacara di perusahaan Dimhart and Association Law Firm di Jakarta. Kemudian hingga 1998, menjadi seorang pengacara korporat di PT Indosat, Tbk.
Karir politiknya dimulai pada tahun 2009, ketika ia menjadi Tim Sukses Pemenangan Pemilu dan Pilpres Partai Demokrat di Sulawesi Tengah pada paslon SBY-Boediono. Harun Masiku juga sempat menjadi anggota Komisi III DPR RI pada tahun 2011.
Pada saat terjadi Pergantian Antar Waktu (PAW) pada kursi kosong PDIP di DPR RI, tepatnya pada pemilu 2019 lalu, Harun Masiku mencalonkan diri sebagai Calon Legislatif di PDIP.