Counter Strike: Global Offensive adalah game dengan mode FPS yang dikembangkan oleh Valve Corporation dan Hidden Path Entertainment. Counter Strike: Global Offensive ini merupakan seri terbaru dari pedahulunya yaitu Counter Strike: Source.
Meskipun sudah banyak artikel terkait mengenai tips bermain CS GO, di sini saya akan membahas kembali tips CS GO di tahun 2018 ini karena CS GO memiliki banyak perubahan yang cukup signifikat. Mulai dari Ekonomi, Map, dan Karakter yang tentu saja tidak banyak dibahas pada media lain.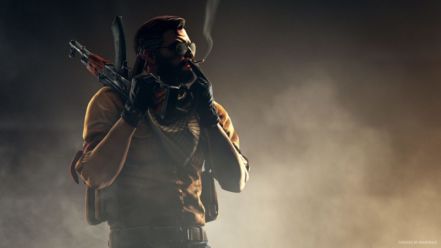 Apakah beberapa dari kalian mengalam stuck dalam rank? atau skill yang sulit sekali untuk dikembangkan? Mungkin beberapa tips dibawah ini akan membantu anda, dimana beberapa kesalahan umum yang sering ditemukan dalam bermain bermain counter strike:
---
1. Frame Rate per Second
FPS merupakan bagian terpenting dalam CSGO, di karenakan CSGO menggunakan engine khususnya yang dimana kita diharusnya memiliki jumlah FPS yang besar agar dapat berjalan dengan smooth dan lancar. Di sarankan dalam bermain CSGO harus memiliki minimal 100 FPS agar dapat bermain dengar lancar tanpa ada gangguan dan kendala FPS drop.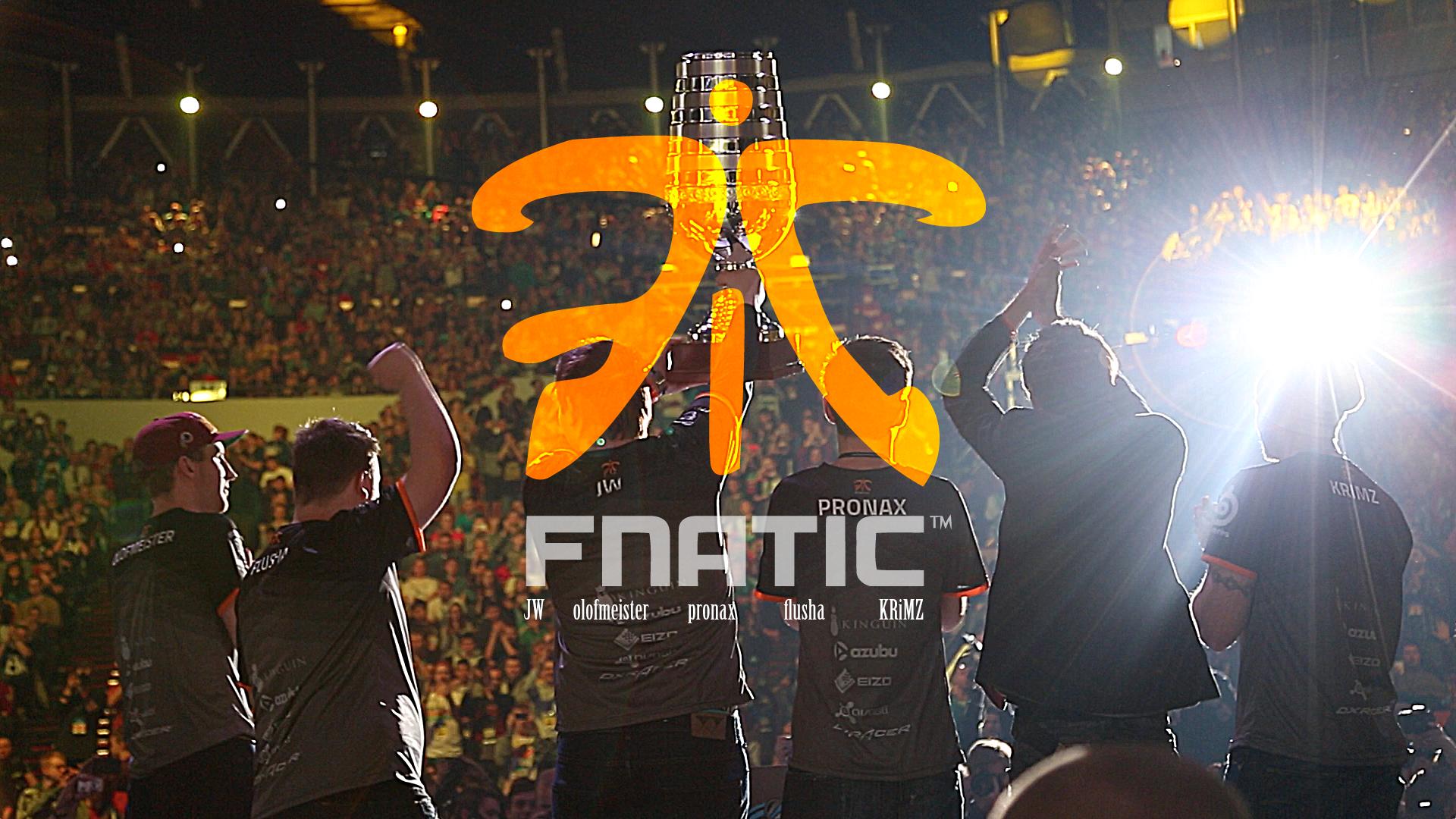 Agar dapat memiliki FPS yang besar, kamu diharuskan mengatur komputer kedalam kondisi performa ( low setting ).
Berikut adalah contoh settingan vga NVIDIA yang dianjurkan dan sesuai dengan kondisi komputer anda masing masing: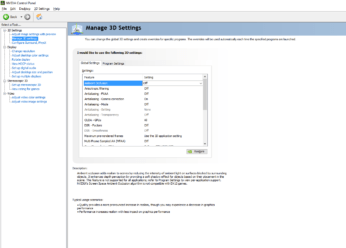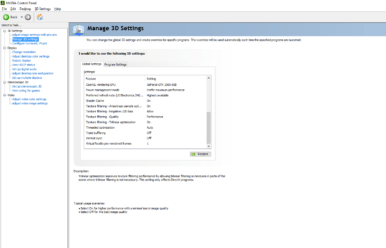 Saya disini menggunakan contoh komputer dengan spesifikasi :
i5 Seri ke 7
NVDIA GTX 1060 6 GB
RAM 8 GB
Tinggal menyesuaikan saja dengan spesifikasi komputer kamu, tapi ini sudah lebih dari cukup. Karena bila semua disetting off, nanti kita akan kehilangan detail detail yang di rasa cukup penting dan masih mampu di angkat si komputer tersebut.
---
2. Setting
Pengaturan adalah salah satu poin terpenting, karena pengaturan mewakili kenyamanan setiap individu, bagaimana si pengguna bisa merasa lebih nyaman dan betah menggunakannya.
Atur lah video settingmu sesuai dengan kenyamanan kamu dan coba mengatur semua settingan video di dalam CS GO dengan status very low. Sehingga kamu bisa mendapatkan FPS yang lebih smooth dan nyaman dalam bermain.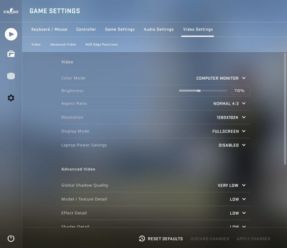 Jika kamu pengguna Black Bars seperti saya, kamu bisa menggunakan Aspect Ratio 4:3 dan Resolusi sesuai keingginan kamu sendiri. Bila di rasa tidak berubah pada settingan, mungkin kamu belum perlu merubah penggaturan video pada VGA card kamu. Berikut adalah salah satu contoh settingan video pada NVIDIA.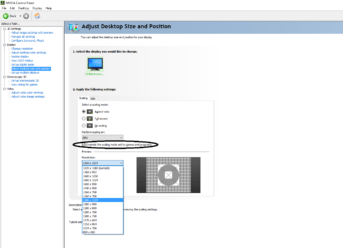 Dan tidak ketinggalan Refresh Rate Monitor yang wajib kamu atur sesuai dengan kemampuan monitor kamu. Kemudian aturlah semaksimal mungkin agar mendapatkan pengalaman bermain yang lebih bagus lagi.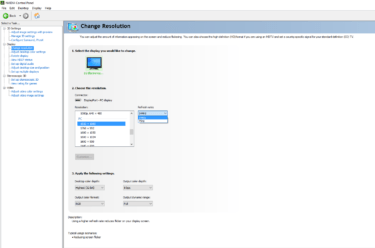 Mengenai apa itu Refresh Rate pada monitor dan perbedaannya, Semua dapat kamu baca di Official AcerID.
Game Setting pada CS GO memiliki fitur yang di rasa cukup lengkap, dan kamu sendiri dapat mengaturnya sesuka hatimu tanpa ada batasan yang diberikan oleh pihak VALVE itu sendiri. Kamu dapat mengatur semua itu dengan mengaktifkan Develepor Console yang ada pada Game Settings.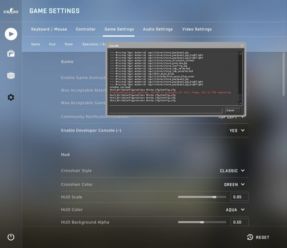 Apa saja sih yang dapet diatur di dalam sana ? di dalam sana kamu dapat mengatur:
Crosshair
Radar
View Model
Server Commands
Dan masih sangat banyak lagi.
Kamu bisa baca apa saja yang dapet diatur selengkapnya disini. Banyak sekali bukan? maka dari itu saya akan meberikan contoh commands yang paling diperlukan bagi seorang pemula.
net_graph "1" (

untuk menampilkan jumlah FPS didalam game

)
fps_max "0" (

untuk meningkatkan FPS

)
cl_radar_always_centered "0";cl_radar_icon_scale_min "0.4";cl_radar_rotate "0";cl_radar_scale "0.4";hud_scaling "0.8" (

untuk mencangkup seluruh map dalam satu radar

)
+cl_show_team_equipment "1" (

untuk mengetahui posisi team agar tidak salah tembak dan mengetahui inventory team kamu

)
mat_monitorgamma"1.6″ (

untuk membuat terang layar monitor kamu

)
mm_dedicated_search_maxping"50″;mm_dedicated_force_servers sgp-1; (

untuk mendapatkan server dengan ping yang rendah

)
Atau anda dapat melihat berbagai referensi lainnya di YouTube.
Aturan settingan keyboard dan mousemu sebaik mungkin, agar kamu merasa lebih nyaman dan cepat terbiasa dalam penggunaannya.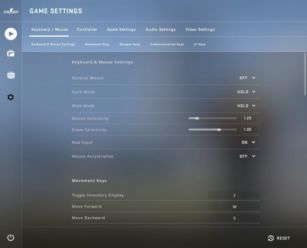 Mulai mengatur settingan mouse pada software yang telah disediakan oleh mouse kamu sendiri.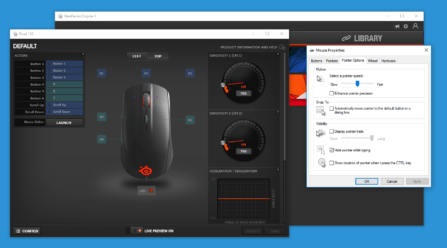 Gunakanlah tombol tambahan yang ada pada mouse untuk mengatur penempatan SMOKE , FLASHBANG , GRANADE atau MOLOTOV.
Masih binggung mencari settingan yang pas? kamu juga dapat melihat berbagai settingan dari berbagai profenssional player di Liquipedia.
Apa itu Set Launch Option? Opsi perintah yang digunakan untuk memberi perintah dalam melakukan tindakan. Misalnya, Anda dapat menentukan resolusi dan jumlah tick rate tanpa mengaturnya lagi di dalam game.
Berikut cara menambahkan " Set Lauch Option " pada CSGO: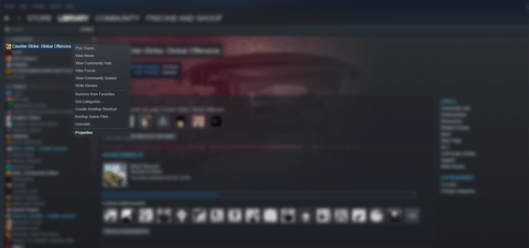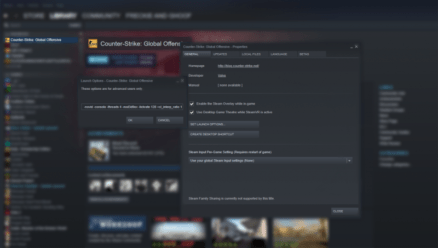 Contoh Set Lauch Option yang saya gunakan adalah
-noforcemaccel -noforcemparms -noforcemspd -high -freq 144 -novid -console -threads 4 -nod3d9ex -tickrate 128 +cl_interp_ratio 1
Anda juga dapat baca selengkapnya disini.
---
3. Kenali Map dan Calloutsnya
Map merupakan hal dasar yang harus kamu ketahui dalam bermain game bergenre FPS. Apa lagi untuk game sekelas CS GO, Strategi dan Kekompakan team menjadi kunci utama dalam kemenangan setiap roundnnya.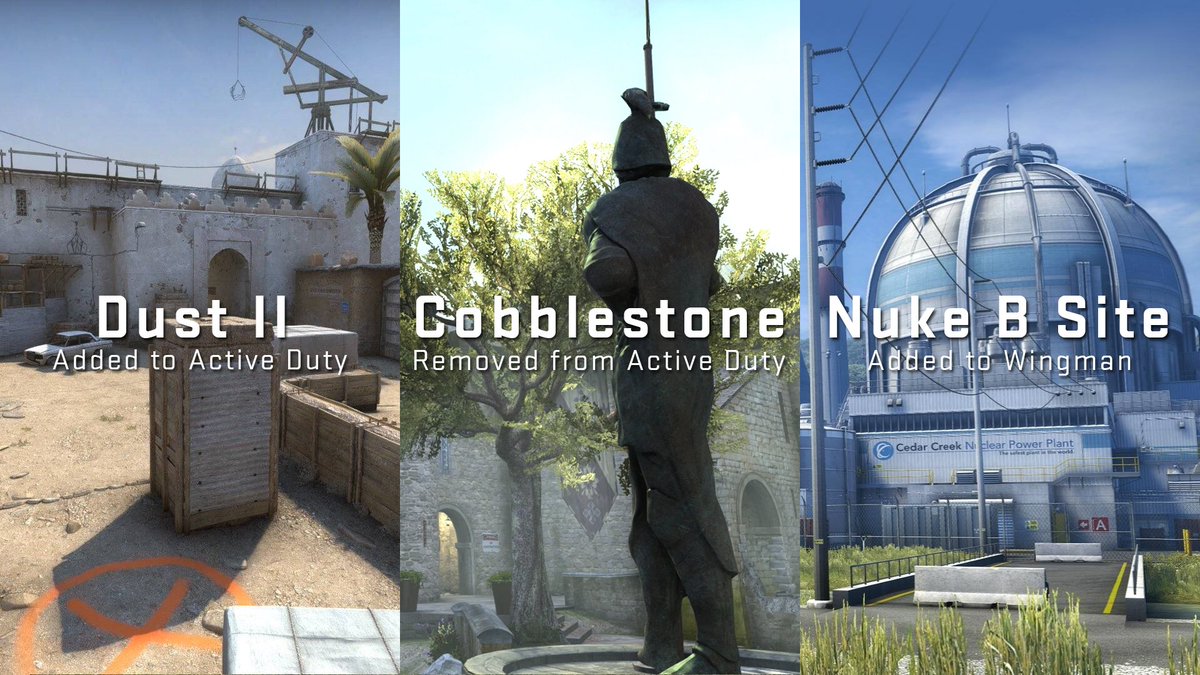 Komunikasi yang baik dapat membawamu pada kemenangan, Tetapi sebelum itu kamu harus mengetahui berbagai sebutan disetiap sudut map agar teman kamu tidak binggung harus berjalan kemana.
Berikut callouts map Active Duty Map Pool 2018 yang diberikan oleh Kill Ping :
Setelah kamu mempelajari dan menghafal keseluruhan map, kita akan masuk ke tips selanjutnya yaitu Sistem Ekonomi dan Berbagai sebutan umum di dalam counter strike:
Dalam bermain CSGO, kita diharuskan membeli senjata dengan uang yang ada dan maka dari itu kita harus mengetahui bagaimana ekonomi di dalam CSGO itu berkerja.
Tetapi tenang , kita tidak diharus menjadi seorang Sarjana Ekonomi agar dalam bermain CSGO. Kamu dapat mempelajarinya dengan mudah dan tidak membuatmu pusing. Berikut Ekonomi sistem terbaru yang diterapkan oleh VALVE.
Losing First Pistol Round : $1900
Losing First Pistol Round + Plant The Bomb : $1900 + $800 = $2700
Wining First Pistol / Gun Round : $3250
Wining First Pistol / Gun Round + Plant/Defuse The Bomb : $3500
Losing First Gun Round : $1400
Losing First Gun Round : $1400 + $800 = $2200
Losing 2x In a Row : $1900
Losing 2x In a Row + Plant The Bomb : $1900 + $800 = $2700
Losing 3x In a Row : $2400
Losing 3x In a Row + Plant The Bomb : $2400 + $800 = $3200
Losing 4x In a Row : $2900
Losing 4x In a Row + Plant The Bomb : $2900 + $800 = $3700
Losing 5x In a Row : $3400
Losing 5x In a Row + Plant The Bomb : $3400 + $800 = $4200
Pistol Kill : +$300
SMG Kill : +$600
Rifle Kill : +$300
Grande/Molotov Kill : +$300
Machine Gun Kill : +$300
AWP/CZ Kill : +$100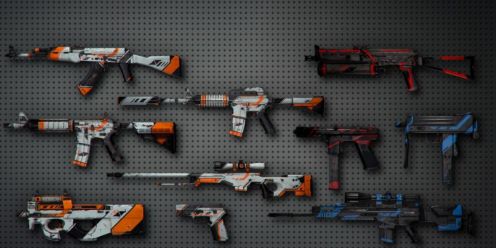 Setelah mengetahui sistemnya, kamu juga wajib mengetahui sebutan sebutannya :
Full Buy, Keadaan dimana kita memiliki uang yang sangat banyak >$5000 dan kita dapat melakukan Full buy dengan list Kevlar + Head , Full utility dan Rifle.
Full Eco, Keadaan dimana kita tidak membeli apapun baik itu pistol atau utility. Dan diperbolehkan / disarankan membeli pistol tanpa kevlar , bila memiliki uang lebih dengan tujuan merusak ekonomi lawan.
Half Buy, Keadaan dimana kita hanya memiliki uang pas pasan atau <$3500 kita dapat melakukan half buy dengan list Kevlar tanpa kepala dengan pistol seadanya. Dan pastikan kamu dapat melakukan Full Buy di round selanjutnya.
Force Buy, Round dimana memaksakan kita melakukan pembelian senjata tanpa melihat kembali jumlah uang yang kita miliki.
Save Gun, Round ketika kita merasa tidak mampu melanjutkan pertandingan dengan jumlah anggota yang tersisa atau situasi yang tidak memungkinkan untuk menangkan round ini disertai dengan jumlah uang yang tersisa.
Setelah kamu mengetahui bagaimana ekonomi dalam CSGO berkerja, maka tahap selanjutnya adalah strategi. Strategi dapat berjalan dengan baik bila adanya kerjasama yang baik pula dari team.
Maka dari itu kita harus mengetahui bagaimana pergerakan musuh dan taktik yang digunakannya. Tentu hal itu dibutuhkan pengalaman dan pengetahuan yang luas. Sebagaimana contohnya taktik yang digunakan oleh Astralis dibawah ini:
Mungkin beberapa dari kalian bertanya, bagaimana caranya, dimana kita melakukannya, kapan waktunya. Semua tips Smoke, Flashbang, Granade dan Molotov bisa di lihat pada youtube channel Nadeking atau HS TOP.
---
4. Spray Control dan Crosshair Placement
Sebelum kamu mempelajari apa itu spray control alangkah baiknya kamu mengatur crosshair yang akan digunakan, apakah sudah nyaman atau malah sebaliknya.
Kamu dapat mengatur crosshair pada console commands. Jika masih binggung dengan caranya penggunaannya ? Kamu dapat mencoba crash'z crossair yang ada pada CS GO workshop dan crosshair berbagai Professional CSGO Player lengkap ada disana.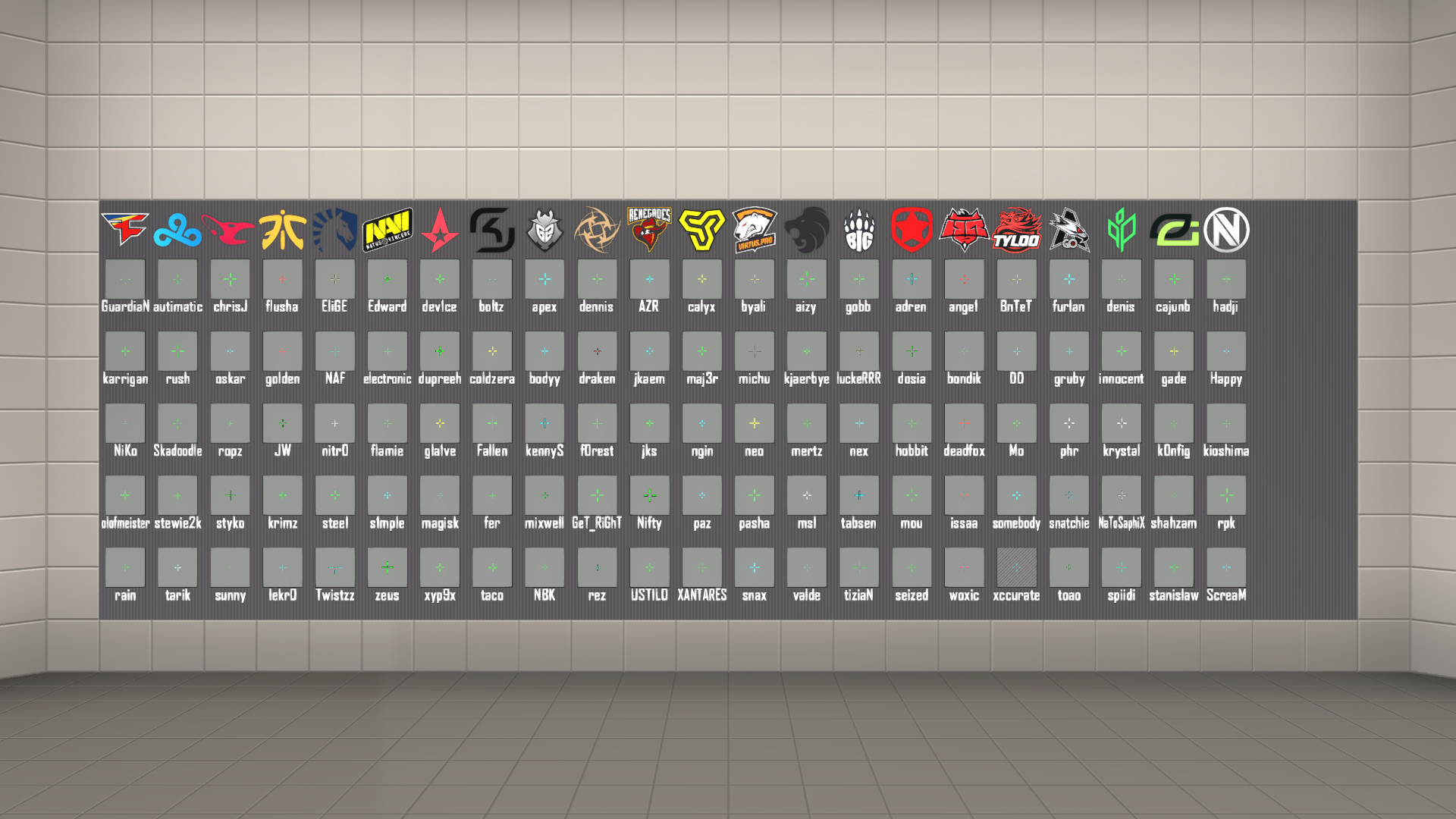 Disana kamu juga disediakan BOT dan layar putih sebagai tempat untuk melatih AIM kamu.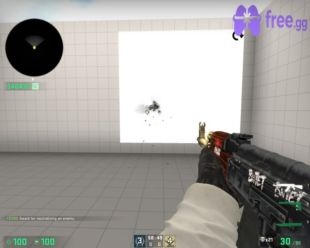 Memang fitur yang disajikan kurang lengkap. Karena seperti namanya, tujuan kita disana hanya untuk mencoba crosshair yang kita gunakan. Jika kamu ingin melatih AIM dan MOVEMENT , kamu dapat mencoba aim_botz yang ada pada CSGO workshop.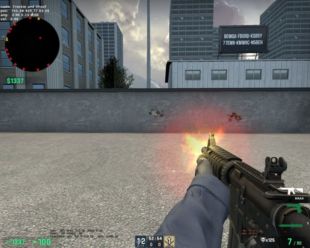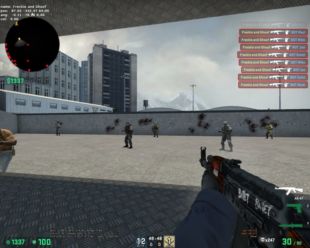 Di sana tersedia fitur yang cukup lengkap untuk melatih AIM dan MOVEMENT kamu. Berbagai jenis senjata dapet dicoba disana dan mulailah menempatkan crosshair dikepala dan cobalah mendapatkan headshot dari setiap BOT yang kamu tembak.
---
5. Menonton Demo Atau Pertandingan Para Pro Player.
Selain belajar dari berbagai workshop, melihat gaya permainan dari pro player juga penting lho. Di karenakan kamu dapat belajar bagaimana pro player bergerak dan bagaimana pro player mengatasi setiap kondisi dan situasi.
Tentu tidak semua bisa langsung kamu serap dan situasi yang ditimbulkan akan sangat berbeda. Tetapi kamu dapat mempraktekan cara menggunakan utility, mencover team dan mengatur strategi dengan baik.
Kamu dapat menonton berbagi pertandingan dan highlight para pro player di HLTV.
Tetapi balik lagi pada kenyataannya , Ekspetasi tidak semudah dengan Realita. Tetap berlatih, Bermain sebagai team dan perlu di ingat:
Jumlah Kill Tidaklah Menentukan Kemenanganmu, Kemenangan Hanya Dapat Di Raih Bila Kamu Bermain Bersama Team.