Kalian penikmat film? Pasti tahu dong nama Jack Sparrow. Ya, dia adalah bajak laut fiksi dan sekaligus pemeran utama dalam film Pirates of Carribean. Tokoh Jack Sparrow diperankan oleh aktor Johnny Depp. Dan sukses besar hingga sekarang dan menjadi salah satu sekuel yang ditunggu-tunggu orang banyak tentang pertualangan sang kapten.
Tapi, apakah kisah Jack Sparrow hanya fiksi belaka? Kalian salah, karena ternyata kisah Jack Sparrow diambil dari kisah bajak laut Muslim pada abad 16 loh. Menurut buku A Christian Turn'd Turk yang ditulis oleh Robert Daborne tahun 1612, bercerita tentang seorang pelaut asal Inggris yang berubah keyakinan menjadi Islam bersama semua kru kapalnya.
Asal-usul Jack Sparrow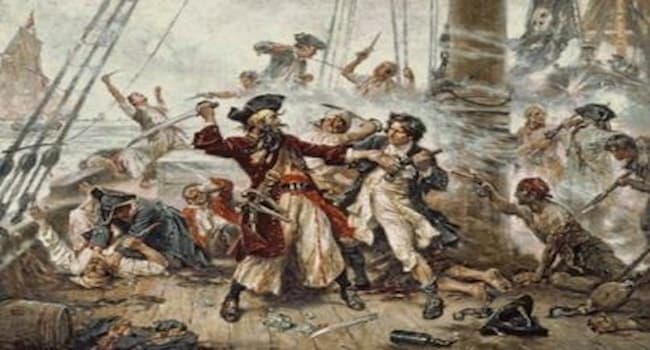 Nama bajak laut tersebut adalah Jack Ward. Ia dijadikan perwira angkatan laut yang bertugas menjarah kapal-kapal penyusup oleh Ratu Elisabetz 1. Kemudian ia diberhentikan dari tugas ketika Inggris mendeklarasikan damai dengan Spanyol pada tahun 1603. Ia sempat menjadi nelayan sebelum menjadi bajak laut bersama 30 temannya.
Tentu saja Jack Ward dijadikan kapten oleh teman-teman bajak lautnya dan mulai merampas kapal-kapal pedagang di lautan dari ukuran kecil hingga besar. Ia dan anggotanya menjadi sosok bajak laut paling menakutkan di seluruh lautan. Seperti di filmnya, Jack disini dijadikan buronan oleh semua pelaut dan orang.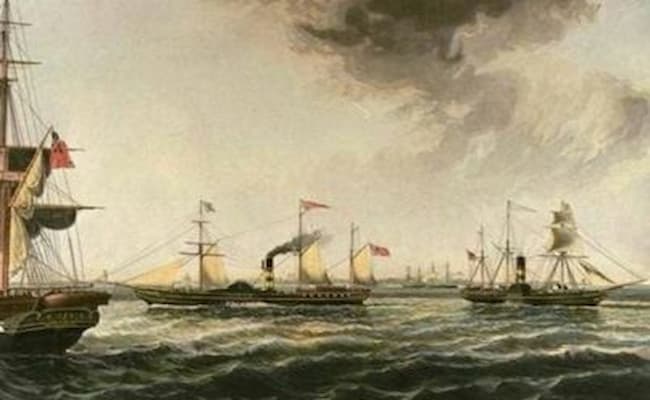 Ia pun akhirnya kabur ke Tunisia hingga ia meminta suaka ke penguasa Tunisia, Usman Dey yang ada di bawah kekhilafahan Utsmani. Kapten Jack sangat menyukai burung-burung kecil yang hidup di Tunisia. Hingga warga setempat menjulukinya sebagai Jack Asfour. Nah yang membuat ini menarik adalah dalam bahasa Arab, asfour memiliki arti burung gereja, dan dalam bahasa Inggris memiliki arti Sparrow.
Nah inilah yang menjadi kisah awal nama Jack Sparrow yang dijadikan nama tokoh bajak laut dalam film Pirates of the Carribean. Jack menjadi seorang muslim antara tahun 1603-1610. Dia menghabiskan masa tuanya di Tunisia sampai ia meninggal pada tahun 1622 di usia 70 tahun. Semoga informasi ini menambah pengetahuan kita semua.
Setelah mengetahui fakta menarik ini, pastinya kamu akan sanga-sangat penasaran bukan dengan sekuel terbaru dari film Pirates of Caribbean yang tetap dibintangi oleh Johnny Depp sebagai Kapten Jack Sparrow.