Tak bisa dipungkiri jika kini Netflix menjadi layanan streaming film terbaik dan paling banyak diminati. Katalog film yang luar biasa besar dan tersedia dalam banyak genre berbeda membuat Netflix menjadi penyedia Streaming Film Legal terbaik sampai saat ini.
Namun Katalog film yang besar pastinya membawa polemik yang tidak kalah besar pula. Pastinya kalian bingung, mau nonton apa di Netflix. Nah, untuk itulah kali ini Bebaspedia lewat rubrik Moviepedia, bakal merekomendasikan kalian Film Netflix dengan Rating tertinggi 2021. Mau tahu apa saja rekomendasi film netflix yang sangat layak untuk ditonton? Mari kita simak ulasan berikut.
Berikut Daftar Rekomendasi Film Netflix Terbaik dengan Rating Tertinggi 2021
---
1. Outside the Wire (2021)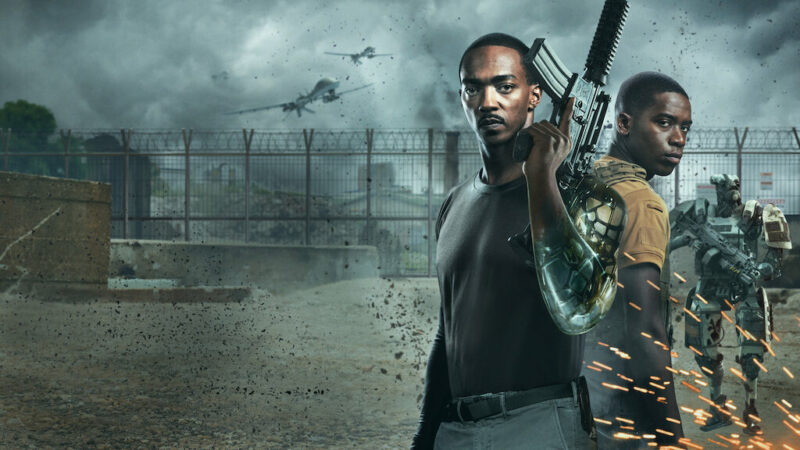 Rekomendasi film netflix yang pertama ialah Outside The Wire. Film ini menceritakan sebuah perang distopia yang terjadi di masa depan dengan melibatkan teknologi robot.
Ketika tentara bayaran Rusia melakukan intervensi militer, militer Amerika pun tak tinggal diam dengan mengirimkan pasukannya ke Ukraina dalam upaya menjaga kedamaian.
Dalam pasukan yang dikirim tersebut, terdapat seorang pilot drone yang diawasi oleh seorang tentara Android rahasia bernama Leo (Anthony Mackie) karena dianggap membelot. Ia juga dialih tugaskan menjadi petugas lapangan.
Kita akan disajikan aksi pertarungan epik dari Mackie sebagai robot pembunuh yang tak memiliki rasa takut dan tak akan gentar dalam situasi apapun. Di film ini kita tak hanya menyaksikan hubungan pertemanan antara robot dan manusia, namun kita juga akan disuguhkan adegan perkelahian yang epik, tembakan, ledakan, dan teknologi-teknologi futuristik.
2. Apostle (2018)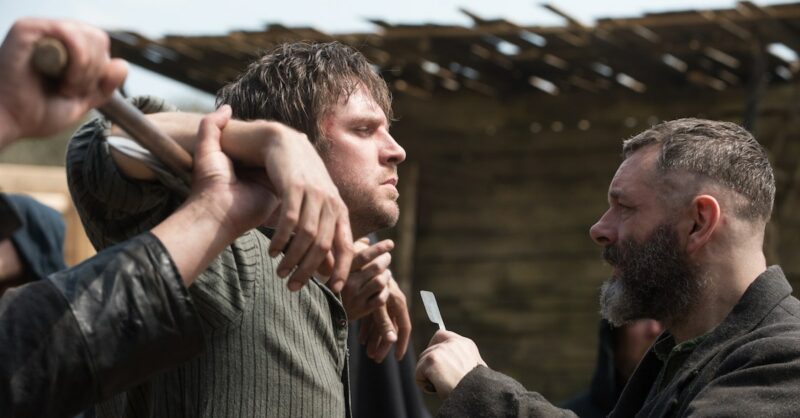 Bagi kalian pencinta horor dan thriller, rekomendasi film netflix yang satu ini pasti cocok buat kalian. Apostle menceritakan tentang seorang kakak bernama Thomas yang nekat menyusup ke sekte pemuja setan di pulau terpencil untuk menyelamatkan adiknya serta menyelidiki sekte sesat tersebut.
Mengambil latar belakang tahun 1905, semakin membuat suasana horor dalam film ini begitu terasa. Adrenalin kita akan dipacu dalam film yang ditulis dan disutradarai oleh Gareth Evans ini.
Semakin dalam Thomas menyelidiki sekte tersebut, semakin bingung ia dibuatnya. Nah, rahasia apa saja yang akan terungkap? Apakah Thomas berhasil membawa selamat adiknya? Silakan kalian simak filmnya.
3. Uncut Gems (2019)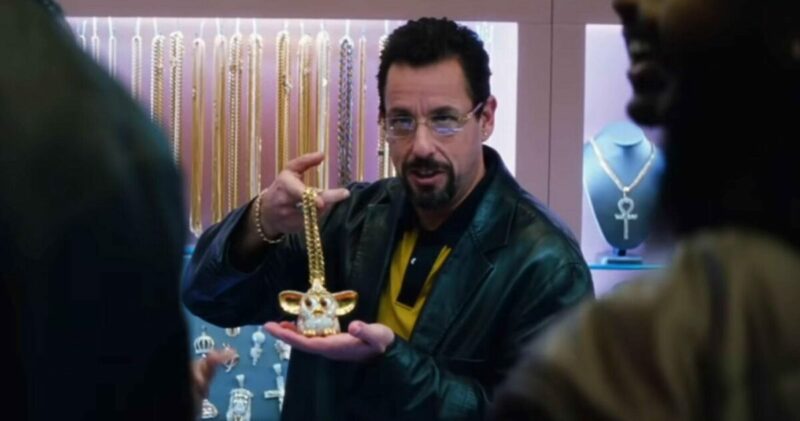 Rekomendasi film netflix selanjutnya memiliki genre kriminal namun dengan gaya dark comedy. Film yang dibintangi oleh Adam Sandler ini menceritakan tentang pengusaha toko perhiasan di New York bernama Howard Ratner (Adam Sandler) yang terlilit hutang akibat kecanduan judinya.
Ia memiliki hutang yang sangat besar, Howard memiliki tanggung jawab untuk mempertahankan bisnis dan keluarganya. Sehingga ia harus menemukan cara melunasi hutangnya sebelum terlambat.
Adam Sandler memang terkenal dengan aksi konyolnya di berbagai film komedi. Namun kali ini Adam menawarkan sisi lain dalam dirinya dalam film ini.
Uncut Gems tidak hanya menyuguhkan aksi tembak-tembak dan pukul-pukulan ala gangster, namun lebih dari itu. Kita akan menyaksikan sebuah alur kisah yang padat dalam dunia perjudian secara emplisit yang menunjukkan keadaan bisnis dalam dunia kapital yang serakah.
4. The Irishman (2019)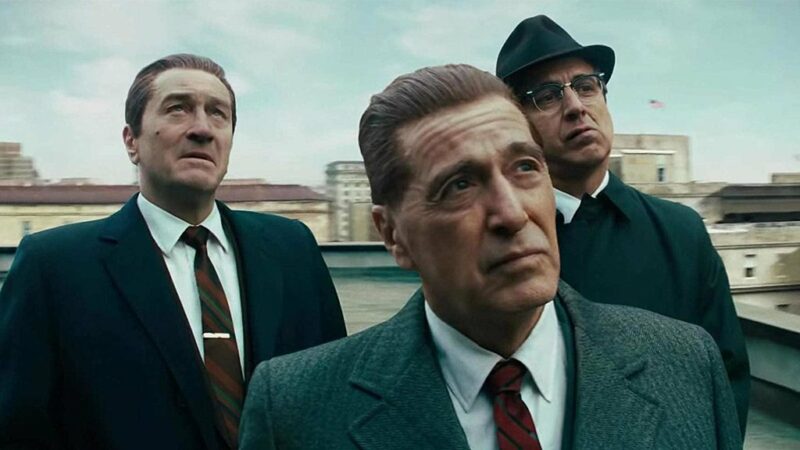 Film ini diadaptasi dari buku "I Heard You Paint Houses" karya Charles Brandt. Buku tersebut mengisahkan kisah nyata kehidupan pembunuh bayaran bernama Frank Sheeran (Robert De Niro) di New York pada 1970-an.
Cerita The Irishman berpusat pada salah satu misteri terbesar yang belum terpecahkan dalam sejarah, yaitu hilangnya Jimmy Hoffa (Al Pacino) seorang bos serikat pekerja legendaris. Kita akan disuguhkan potret kejahatan terorganisir dalam lingkungan kerja yang terkoneksi pada persaingan dan politik.
Film ini memiliki durasi yang cukup panjang untuk sebuah film, yaitu sekitar 3 jam 29 menit. Meskipun begitu, sebagai rekomendasi film netflix dari kami, The Irishman memiliki rating 7,8/10 di IMDb dan berhasil masuk 10 nominasi di piala Oscar 2020.
Baca Juga
5 Rekomendasi Film Introvert Terbaik untuk Kalian yang Suka Mager di Rumah
5. Marriage Story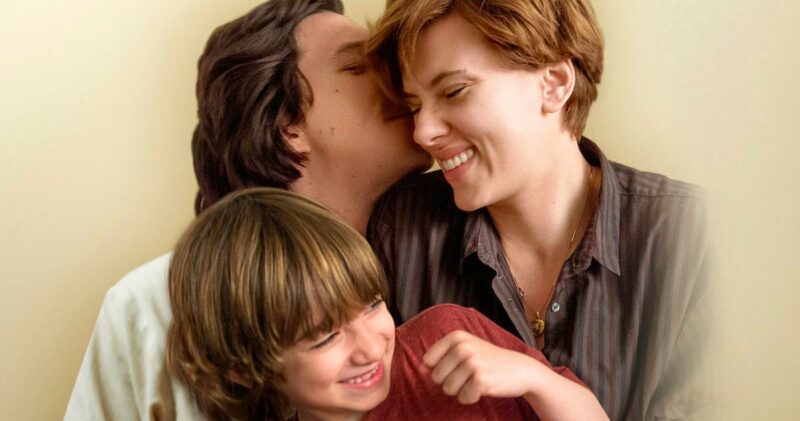 Rekomendasi film netflix selanjutnya ini menceritakan tentang kehidupan pernikahan di ambang perceraian. Charlie Barber (Adam Driver) dan Nicole Barber (Scarlett Johannson) sebenarnya merupakan pasangan harmonis, ideal yang saling mendukung satu sama lain. Mereka juga telah dikarunia seorang putra. Keduanya terlihat sebagai keluarga yang sempurna.
Namun sebuah keretakan mulai terjadi ketika Nicole mengetahui bahwa suaminya meniduri rekan kerjanya, Mary Ann (Brooke Bloom). Tak hanya itu saja, Nicole juga tidak tahan dengan sikap suaminya yang egois. Dari sinilah drama kehidupan pernikahan mereka yang di ambang kehancuran dimulai.
Nicole mengajukan gugatan cerai, namun Charlie menolak dan memilih untuk mediasi. Meskipun pada akhirnya mereka bercerai, kita akan disuguhkan kasih sayang dan cinta yang masih sangat terlihat jelas di antara mereka. Namun sayang seribu sayang, karena terhalang ego yang begitu kuat, perasaan tersebut tidak dapat dipersatukan kembali.
Dalam film ini, gejolak emosi kita akan dibuat naik turun tak karuan pada konflik intrik lengkap dengan cacian dengan suasana sunyi yang mungkin membuat tak nyaman.
Marriage story berhasil memenangkan piala Oscar 2020, dalam IMDb, film ini memilki rating skor sebesar 7,9/10.
6. The Platform (2019)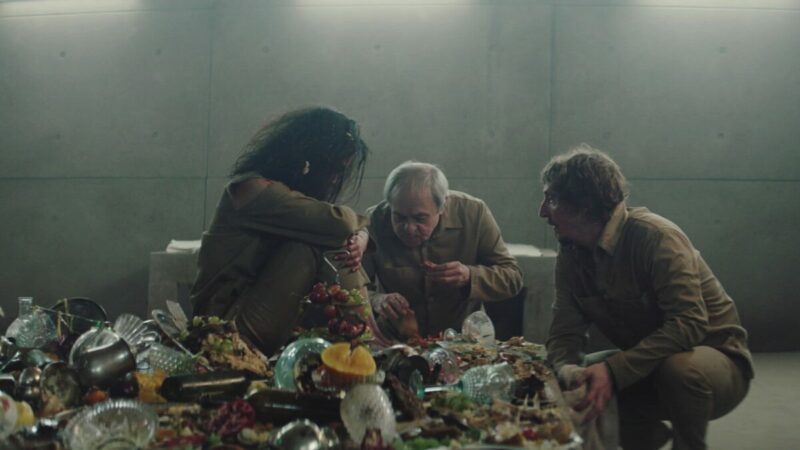 Film ini memiliki menarik, yaitu tentang kesenjangan sosial yang dikemas begitu baik dan sedikit anti mainstream. The Platform menceritakan tentang kehidupan di sebuah penjara yang memiliki gaya bangunan seperti menara. Penjara tersebut tidak hanya diisi oleh para pelaku kriminal, namun juga mereka yang secara sukarela dengan tujuan tergapainya apapun yang mereka impikan.
Para tahanan diperbolehkan membawa barang apapun ke dalam penjara namun hanya satu barang saja. Di dalam penjara ini, para tahanan akan diberi makan setiap 24 jam sekali yang dikirim melalui platform yang bergerak dari atas ke bawah.
Tahanan yang tinggal di lantai atas, memiliki akses untuk mengambil porsi makanan lebih banyak dan dalam kondisi baik. Nah, semakin ke bawah tahanan berada, semakin sedikit sisa-sisa makanan yang ditinggalkan oleh mereka yang berada di atas. Tak jarang mereka yang berada di lantai dasar, harus menahan lapar jika tak ada makanan yang tersisa dari atas.
Nah, setiap bulan para tahanan akan saling bertukar lantai penjara secara acak. Mereka yang beruntung akan menempati level teratas, sedangkan yang tidak beruntung harus menempati level-level terbawah.
Film ini sebenarnya memiliki genre horor-thriller yang akan sukses membuat intensitas emosimu terlarut dan bergejolak. Bukan tanpa sebab kami memilih film ini dalam rekomendasi film netflix. The Platform berhasil memenangkan People's Choice Award untuk Midnight Madness atau film paling populer di Festival Film Internasional Toronto 2019.
7. Project Power (2020)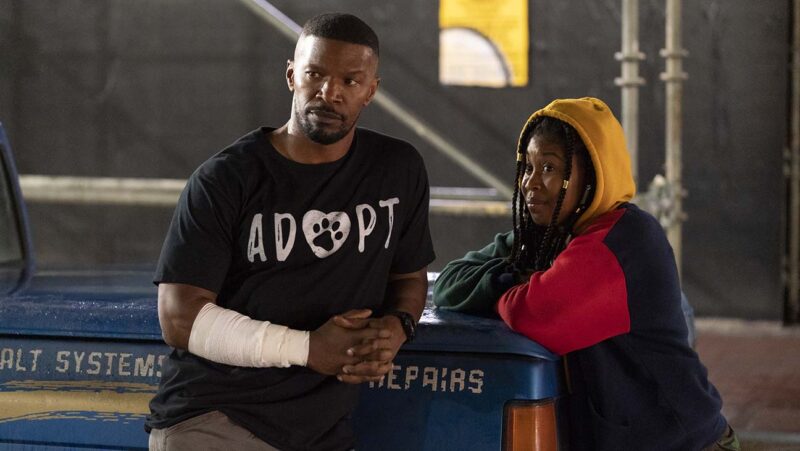 Rekomendasi film netflix ini memiliki genre laga fantasi. Menceritakan tentang aksi seorang polisi bernama Frank (Joseph Gordon-Levitt) bersama seorang remaja bernama Robin (Dominique Fishback) dalam penyelidikan sebuah kelompok yang bernama Project Power.
Kelompok ini menciptakan sebuah pil yang memberikan kekuatan super selama 5 menit kepada orang yang meminumnya. Seperti kulit anti peluru, tubuh tidak terlihat, tenaga super, dll. Namun terdapat risiko yang besar dalam penggunaan pil super ini.
Karena pil tersebut, kriminalitas di wilayah setempat meningkat drastis. Frank dan Robin juga akan dibantu oleh mantan tentara bernama Arthur (Jamiee Foxx). Mereka bertiga turut mengambil risiko meminum pil tersebut untuk membasmi kejahatan.
8. The Devil All the Time (2020)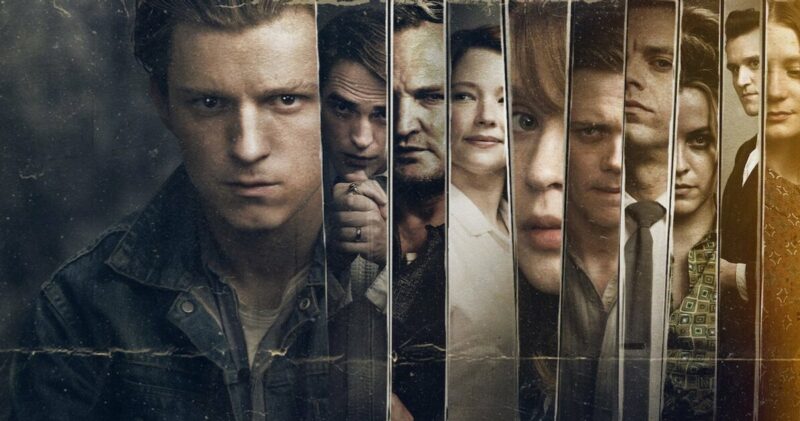 Dalam film ini, kita akan menyaksikan sejumlah aktor kenamaan hollywood mulai dari Tom Holland hingga Robert Pattinson. Mengambil latar belakang selama Perang Dunia Kedua dan Perang Vietnam, film ini menceritakan seorang pemuda yang semakin jauh dari Tuhan. Pemuda tersebut diperankan oleh Tom Holland bernama Arvin Russell.
Arvin semakin terhanyut dalam kegelapan setelah mendapatkan hadiah berupa pistol dari sang ayah tepat di hari ulang tahunnya. Tak hanya itu, ia juga mendapati harus dikelilingi dan berurusan dengan orang-orang aneh, mulai dari seorang pendeta berhati gelap (Robert Pattinson), kepala polisi yang licik (Sebastian Stan), hingga juga dua sejolid engan watak yang buruk (Jason Clarke dan Riley Keough).
Dalam keadaan penuh kebimbangan tersebut, Arvin juga harus melawan kekuatan jahat yang sdang mengancam diri dan keluarganya. Sebagai salah satu rekomendasi film netflix yang kami pilih, film ini memiliki rating skor sebesar 7,1/10 di IMDb.
9. Enola Holmes (2020)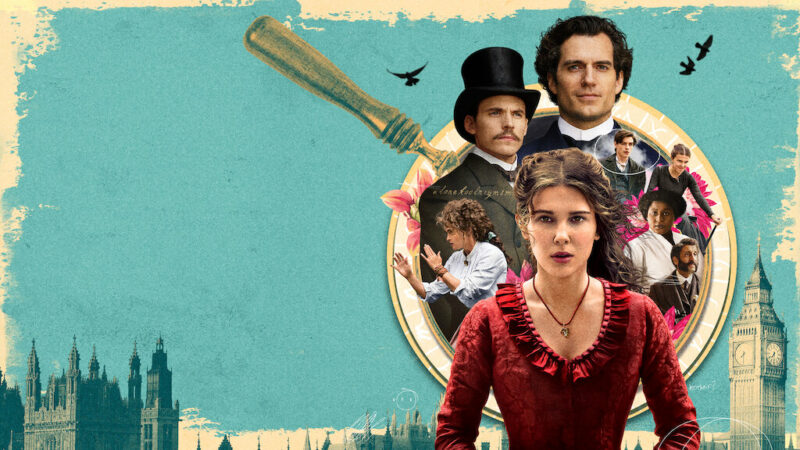 Apa yang kalian bayangkan jika mendengar kata Holmes? Pasti kalian akan terpikir pada satu tokoh detektif nyentrik dan jenius Sherlock Holmes, bukan?
Yup, Enola Holmes merupakan adik kandung dari detektif asal Inggris itu. Film ini memiliki latar tahun 1884 saat dunia sedang berada pada ambang perusahaan besar. Enola Holmes menceritakan tentang Enola yang berpetualang untuk mencari ibunya yang hilang.
Tak hanya itu, Enola juga turut membantu Lord Tewkesbury (Louis Partriadge) ketika dalam bahaya. Tak heran jika kita nanti akan menyaksikan aksi laga pada film ini.
Meskipun Henry Cavill hanya menjadi pemeran pendukung dalam memerani Sherlock Holmes, tapi sisi emosional Sherlock Holmes dalam film ini begitu terasa dan berbeda dari versi film dan serial.
Secara keseluruhan, film ini berfokus pada aksi Enola dengan pesan-pesan feminisme yang disampaikan lewat adegan-adegan dan pemikiran-pemikirannya yang jenius layaknya keluarga Holmes.
10. The Social Dilemma (2020)
Rekomendasi film netflix yang terkahir adalah The Social Dilemma. Film ini tidak hanya menjelaskan betapa pentingnya media sosial namun juga sekaligus melihat sisi jahatnya. Sehingga membuat para pengunanya menjadi dilema. Yup, The Social Dilemma akan memperlihatkan kita sisi lain dari media sosial.
Film dokumenter ini akan membantu penonton menyadari bagaimana utopia dan distopia tercipta secara beramaan karena media sosial. Bahkan The Social Dilemma juga menampilkan bagaimana sistem algoritma media sosial bekerja sehingga para penggunanya bisa kecanduan dan tak bisa lepas dari feed media sosial mereka.
Meskipun demikian, film ini juga turut menyoroti dampak positif dari media sosial terkait efektivitasnya dalam penyebaran informasi dengan cepat. Surat kabar The Independent menobatkan film ini sebagai "film dokumenter paling penting di zaman kita".
Bagaimana Menurut Kamu Rekomendasi Film Netflix Terbaik dengan Rating Tertinggi diatas?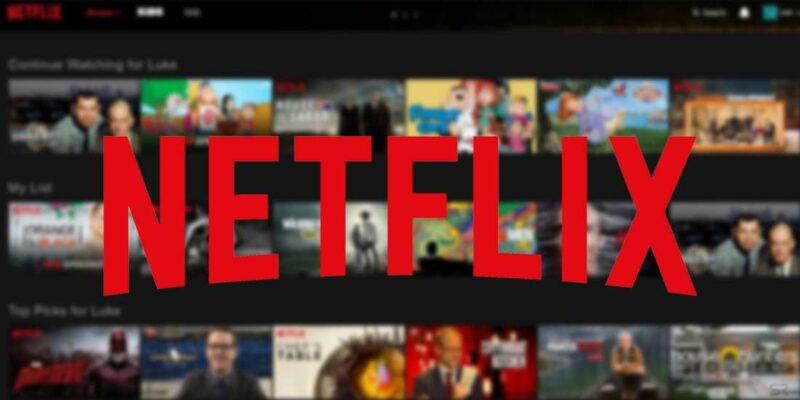 Nah, itulah dia Daftar Rekomendasi Film Netflix Terbaik dengan Rating Tertinggi dari Bebaspedia. Bagaimana menurut kamu? apakah film favorit kalian masuk dalam daftar diatas? Beritahu kami melalui kolom komentar ya!