Pas banget nih, kebetulan saat ini kita sedang berada di masa-masa halloween. Kali ini, Bebaspedia akan memberikan rekomendasi 5 drama korea yang sangat cocok kamu saksikan saat halloween.
Sudah pasti drama-drama ini dibumbui dengan alur cerita yang menegangkan dan mencekam. Sebaiknya, jangan menyaksikannya hanya sendiri saja. Karena kamu bakal gak sanggup deh. Kalau bisa nontonnya berdua atau beramai. Seperti bareng pacar atau temen.
Penasaran? Yuk, simak apa saja drama-dramanya!
1. Strangers From Hell
Drama Korea spesial hari halloween pertama ialah Strangers From Hell. Drama ini bergenre psycho-triller yang diadaptasi dari webtoon populer dengan judul yang sama. Dibintangi oleh aktor dan aktris ternama Korea, seperti Lee Dong-wook, Siwan, Kim Ji Eun, dan Lee Hyun-wook.
Drama Strangers From Hell ini berkisah tentang seorang pemuda bernama Yoon Jong Woo yang memutuskan untuk pergi ke kota Seoul untuk mendapatkan kehidupan yang lebih baik. Bermodalkan uang yang pas-pasan, Yoon Jong menempat di sebuah kos-kosan yang kecil.
Baca Juga: Wedew, 10 Drama Korea Yang Banyak Nampilin Adegan Dewasa
Akan tetapi, bukannya menemukan orang-orang yang menyenangkan, Yoon Jong malah harus bertetangga dengan orang-orang yang aneh dan sangat mencurigakan. Bagaimana nasib Yoon Jong selanjutnya?
2. Drama Spesial Halloween Save Me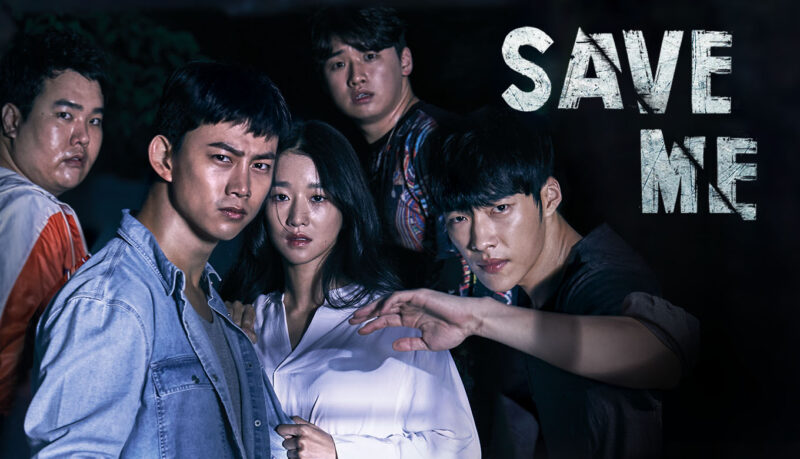 Saat menonton drama ini, perasaan kita akan dibuat campur aduk menjadi tegang sekaligus emosi. Drama bergenre misteri ini dibintangi oleh Ok Taec-yeon, Seo Ye-ji, Jo Sung-ha, dan Woo Do-hwan.
Drama yang diadaptasi dari webcomic Out of The World karya Jo Geum San bercerita tentang semua anggota keluarga, termasuk Im Sang Mi yang terpaksa harus pindah dari kota Seoul ke desa terpencil bernama Muji. Hal tersebut dikarenakan ayah Im Sang Mi yang mengalami kebangkrutan.
Namun, ternyata di desa tersebut dikuasai oleh kultus agama Goseonwon dengan pengikut-pengikutnya yang sangat banyak.
3. Priest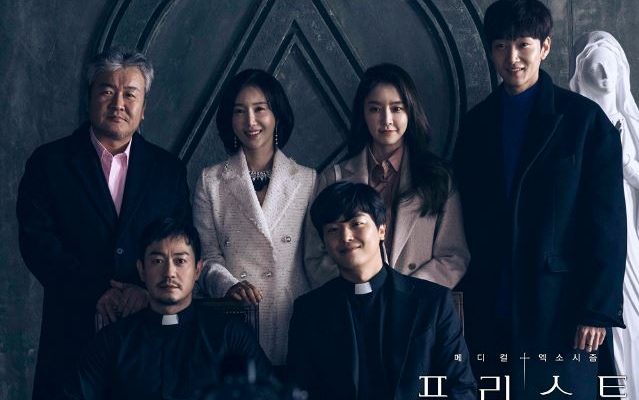 Drama Korea berjudul Priest ini bercerita tentang pengusiran eksorsisme atau setan. Seorang pria bernama Oh Soo Min yang pada akhirnya memilih untuk menjadi seorang pendeta. Keputusan tersebut ia buat agar mampu melawan roh-roh jahat yang mengganggu dan membantu orang-orang yang membutuhkan pertolongan.
Baca Juga: 8 Aplikasi Nonton Drama Korea Gratis Android
Keputusan itu ia pilih setelah melalui masa lalu yang begitu kelam yaitu Ibunya tewas akibat dirasuki arwah iblis. Bergabung dengan dokter dan pastor, Oh Soo Min membuat sebuah kelompok dengan misi melakukan ritual eksorsisme yang tidak resmi di dalam sebuah rumah sakit di Seoul.
4. Drama Korea Spesial Halloween Kingdom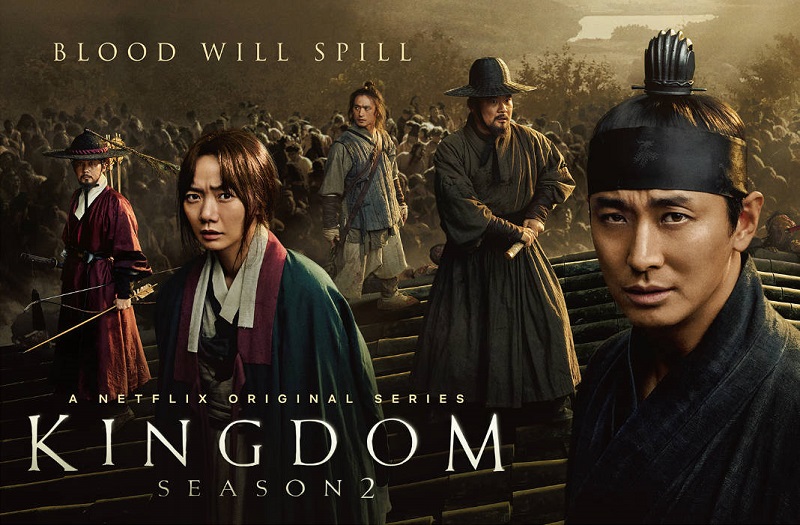 Serial televisi berjudul Kingdom disutradarai oleh Kim Seoung-hun dan dirilis perdana pada 25 Januari 2019 di saluran Netflix. Sederet bintang kenamaan Korea membintangi drakor ini, seperti Jun Suk Ho, Ju Ji-hoon, Jun Ji-hyun, dan Bae Doona.
Kisah bermula dengan wabah 'kelaparan' yang dialami oleh banyak orang, sehingga menyebabkan sebuah bencanan yang mengerikan karena mengancam nyawa manusia.
Lee Chang adalah seorang putra mahkota yang menjadi korban konspirasi dari klan Cho. Karena kejadian tersebut, mau tak mau ia harus memilih untuk meninggalkan kerajaan dan bertemu langsung dengan manusia yang menjadi korban wabah yang secara perlahan berubah menjadi zombie yang mengerikan.
Selama dirinya berjuang menghadapi manusia yang telah berubah menjadi zombie, akhirnya Lee Chang menyadari bahwa semua kejadian ini ada kaitannya dengan insiden perebutan kekuasaan. Lee Chang kemudian memilih melakukan investigasi untuk memecahkan misteri tersebut.
5. Drama Korea Spesial Halloween The Guest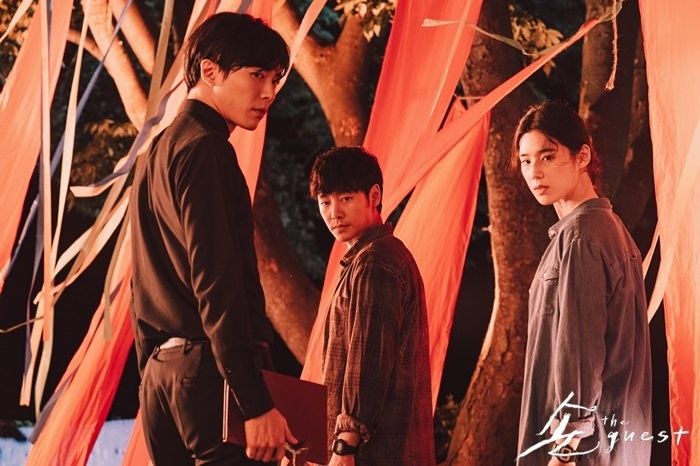 Rekomendasi drama korea spesial halloween selanjutnya nih gak kalah seru dan menegangkan. Karena drama The Guest bercerita tentang tiga orang pemuda yang berasal dari latar belakang yang berbeda-beda. Mereka bertiga saling bekerja sama untuk keberhasilan proses eksorsisme yang mereka rencanakan.
Baca Juga: 12 Situs Nonton Drama Korea Subtitle Indonesia Terlengkap
Mereka adalah Yoon Hwa Pyung, dukun muda yang mampu merasakan arwah-arwah halus. Kemudian ada Kang Kil Young, berprofesi sebagai polisi yang pada awalnya tidak percaya dengan hal-hal berhubungan dengan goib. Dan terakhir Choi Yoon seorang pendeta beragama katolik.
Walaupun berasal dari latar belakang yang tidak sama, akan tetapi pada masa lalu mereka memiliki suatu keterikatan.