Donald Trump kembali mengeluarkan pernyataan kontraversi.
presiden Amerika Serikat itu menanggapi Arab Saudi atas pembunuhan Jurnalis Jamal Khashoggi sebagai "upaya untuk menutup-nutupi yang sangat buruk".
Dia menambahkan bahwa siapapun yang terlibat dalam plot pembunuhan itu "Harus berada dalam masalah besar".
Saudi sempat membantah dan Menyatakan Khashoggi masih hidup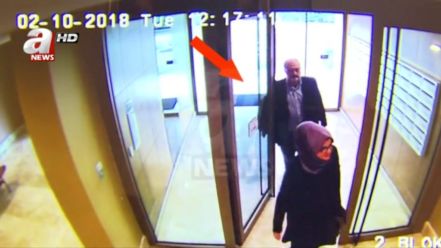 Sebelumnya Arab Saudi telah membantah laporan tentang apa yang terjadi dengan Khashoggi, bantahan tersebut dikirimkan kepada seorang kontributor di the Washington Post. Setelah berminggu-minggu mempertahankan argumen bahwa jurnalis tersebut masih hidup.
Namun sepertinya mereka sudah tidak bisa mempertahankannya lagi. Saudi kemudian mengakui pada 20 Oktober 2018 bahwa pria itu tewas dalam perkelahian akibat operasi yang berjalan keliru di konsulat Saudi di Istanbul.
Tanggapan Trump setelah Arab saudi mengeluarkan pernyataan resmi soal Khashoggi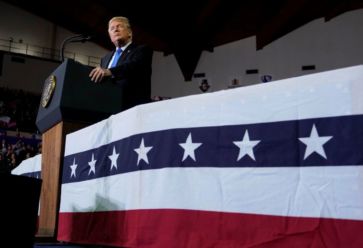 Donald trump soal kasus Khashoggi mengatakan bahwa Arab saudi punya konsep yang buruk.
Dalam komentar terbarunya soal kasus Khashoggi, Trump mengatakan, "Mereka memiliki konsep yang sangat buruk. Operasi itu dilakukan dengan buruk dan upaya mereka untuk menutupinya adalah yang terburuk dalam sejarah untuk menutup-nutupi sesuatu," ujarnya kepada wartawan di Gedung Putih pada 23 Oktober 2018, seperti dikutip dari BBC, Rabu (23/10/2018).

Donald Trump

Donald Trump merasa tidak yakin bahwa kasus ini hanya karena kecelakaan atau insiden belaka. Ia merasa bahwa hal ini dilakukan oleh oknum dengan pengaruh yang sangat tinggi seperti Putra Mahkota Saudi Arabia.
"Siapapun yang memikirkan gagasan itu, saya pikir berada dalam masalah besar. Dan mereka seharusnya dalam masalah besar."
Namun Trump masih tidak mempercayai 100% prasangka yang ia miliki. Karena rasanya aneh dan tidak mungkin bagi seorang Putra Mahkota melakukan hal sekeji itu. Namun bukti yang ada dan laporan-laporan yang masuk semakin meyakinkan.
"Saya ingin mempercayai mereka, saya benar-benar ingin mempercayai mereka," kata Trump kepada the Journal.
Apa yang akan Dilakukan Amerika Serikat?
Menteri Luar Negeri Amerika Serikat – Mike Pompeo mengatakan kepada wartawan bahwa dia dan presiden tidak senang dengan situasi seputar kasus Jamal Kashoggi ini.
Amerika Serikat memutuskan untuk mencabut visa bagi 21 Pejabat Saudi di AS, Pompeo juga mengatakan AS sedang mencari kemungkinan untuk menerapkan sanksi kepada mereka yang diyakini terlibat dalam pembunuhan Jamal Khashoggi.
"Hukuman ini tidak akan menjadi kata terakhir dalam masalah ini dari Amerika Serikat," tambahnya.

Mike Pompeo
Sampai saat ini Newspedia belum mendapatkan informasi pasti soal siapa saja nama yang visa nya dicabut oleh Amerika Serikat. Karena "Kerahasiaan Visa" yang diberlakukan AS.