Ketika kita mengalami putus cinta, biasanya kita akan meluapkan kesedihan dan kekecewaan dengan melakukan berbagai aktivitas yang bisa menghibur diri.
Dan salah satu aktivitas penghibur diri yang biasa kita lakukan tersebut, adalah dengan menonton film (terlebih film romance / rom-com). Namun hati-hati guys! Jangan salah pilih film!
Kalau sampai salah, bisa-bisa nanti semakin baper dan banjir air mata di kasur saja. Oleh karenanya, ada baiknya kita menyaksikan film yang justru membuat kita bangkit, terinspirasi, atau bahkan langsung melupakan dirinya.
Dan berikut, adalah 10 dari sekian banyak judul film yang bisa mengobati patah hati kita tersebut. Ingat, walau daftar ini dikhususkan ke wanita, namun pria juga bisa menyaksikannya.
10. The Hangover 1 & 2 (2009, 2011)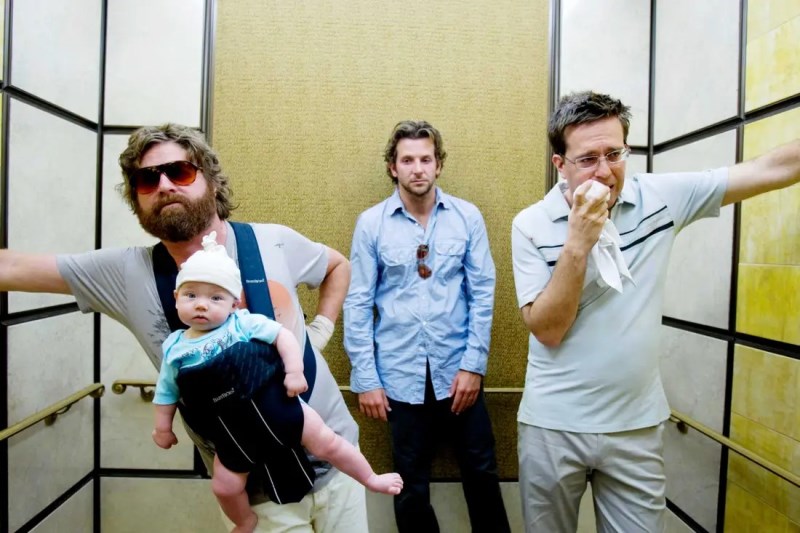 Bukan guys. Gue rekomendasiin film komedi yang dibintangi si tampan, Bradley Cooper (A Star is Born), bukan untuk menyuruh kalian langsung mabuk-mabukan pasca putus.
Melainkan ya karena filmnya yang super duper gila dan kocak banget. Dijamin deh saking tertawa terus tanpa jeda, kitapun otomatis "amnesia" dulu selama 2 jam dari momen putus cinta yang baru kita alami itu.
9. The Blair Witch Project (1999)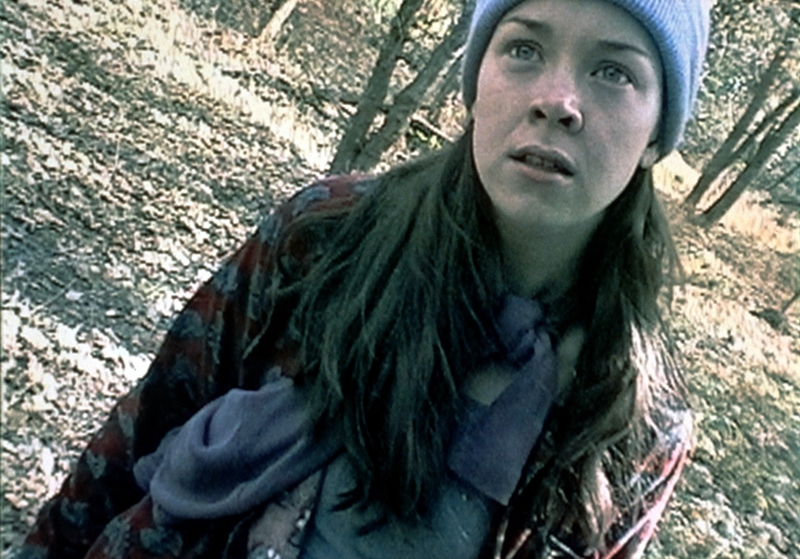 Sebenarnya semua film horor sangat bisa disertakan di daftar ini. Tapi pada akhirnya film horor "found-footage" inilah yang dipilih.
Bukan hanya karena "The Blair Witch Project" super menegangkan dan gak nyaman aja, tapi film ini juga memiliki tampilan "found-footage" yang super meyakinkan.
Asal tahu saja, saking super meyakinkannya, ketika dirilis di tahun 1999, banyak yang menyangka apa yang ditampilkan di filmnya, beneran kejadian. Bahkan mereka yang udah nonton berkali-kali pun masih aja penasaran, apakah memang beneran kejadian atau hanya fiktif belaka.
Nah kamu yang mungkin belum nonton, dijamin juga akan merasa demikian sehingga, kamupun jadi lupa dengan momen putus cinta yang baru dialami. Kalaupun sudah pernah nonton, ya nonton saja lagi. Dijamin mata dan pikiran akan auto fokus ke filmnya.
8. Fight Club (1999)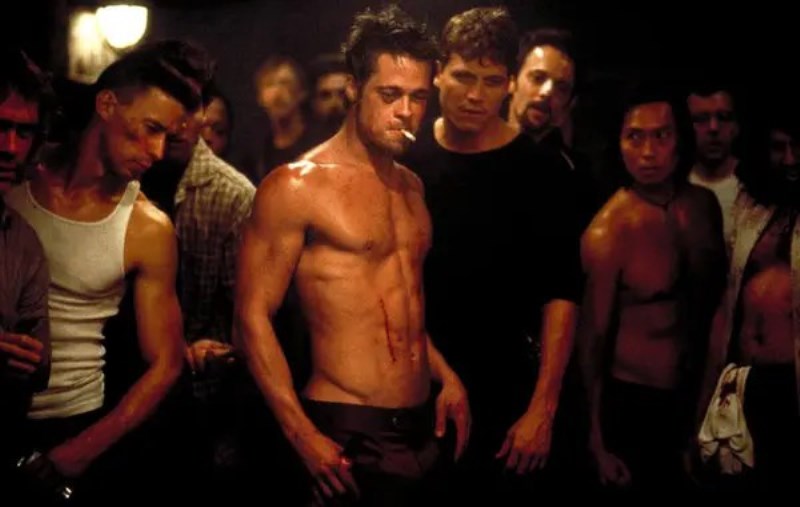 Walaupun kita pria, dijamin kalau baru mengalami momen putus cinta, kita akan langsung terpukul, baper, bahkan menangis tiada henti-hentinya. Dan yap. Hal tersebut wajar banget.
Yang gak wajar, kalau kita bersedihnya sampai berjam-jam atau bahkan berhar-hari. Nah agar hal tersebut gak kejadian dan akhirnya bikin malu, langsung saja saksikan film yang langsung membuat kamu merasa "jantan" lagi tapi di saat yang sama, tetap mendapatkan plot kisah yang menarik banget.
Dan semuanya itu ada di Fight Club. Tidak hanya menampilkan adegan berantem underground badass, namun film yang dibintangi Brad Pitt (Ad Astra) ini juga menampilkan bumbu sci-fi yang membuat otak kita langsung berkhayal sana-sini.
7. The Notebook (2004)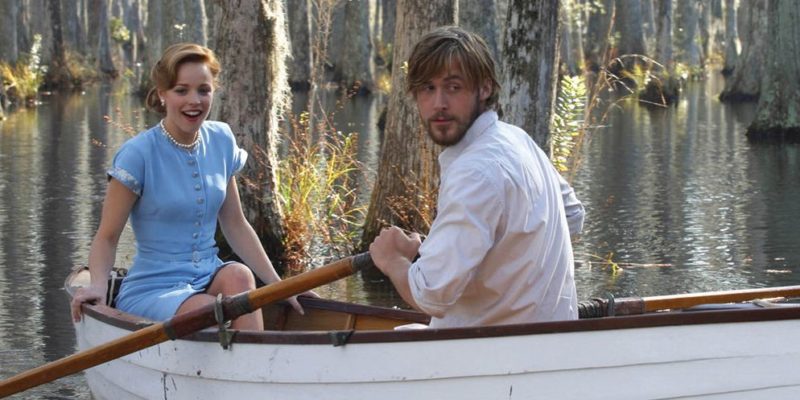 Sekilas film drama romntis favorit semua orang ini, bakalan membuat kita makin baper setelah putus. Mungkin saja demikian. Tapi di saat yang sama, ada sisi yang justru menginspirasi kita ketika menyaksikan filmnya.
Dan sisi tersebut, yaitu pasangan yang awalnya bermula dari sering berantem atau bahkan sudah putus, bisa saja balikan lagi dan, hubungan keduanya pun kian menguat dari sebelumnya.
Coba sjaa deh nonton. Siapa tahu saja setelah menyaksikan filmnya, tiba-tiba kamu dan dia jadian lagi.
6. Eat, Pray, Love (2010)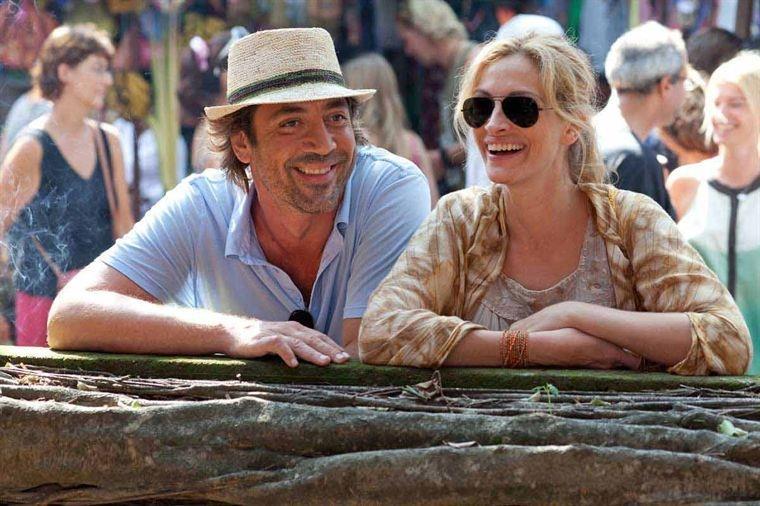 Gak dipungkiri bahwa makan dan jalan-jalan, adalah dua aktivitas ampuh untuk mengenyahkan patah hati. Dan bisa saja di destinasi wisata, kita ketemu dengan sosok lawan jenis yang langsung memikat hati.
Nah film yang diadaptasi dari memoir Elizabeth Gilbert ini menampilkan hal tersebut. Dan bukan gak mungkin setelah menyaksikan filmnya, kamu langsung terinspirasi untuk melakukan hal yang dilakukan oleh karakter Gilbert yang diperankan si aktris gaek, Julia Roberts (Pretty Woman) juga.
5. Girls Trip (2017)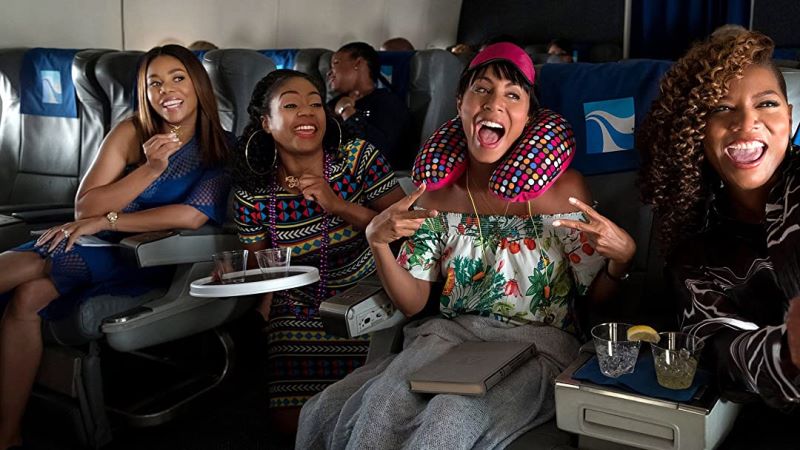 Sedikit 11-12 dengan poin Eat, Pray, Love, Girls Trip juga bisa menginspirasi kita untuk mengenyahkan stres pasca putus itu dengan jalan-jalan (trip).
Tapi kini, kita jalan-jalanya bersama sahabat-sahabat terdekat. Dan memang sering terbukti juga di dunia nyata, langkah ini sangat efektif untuk tersenyum sejenak tanpa adanya tetesan air mata sama sekali.
4. MCU (2008- sekarang)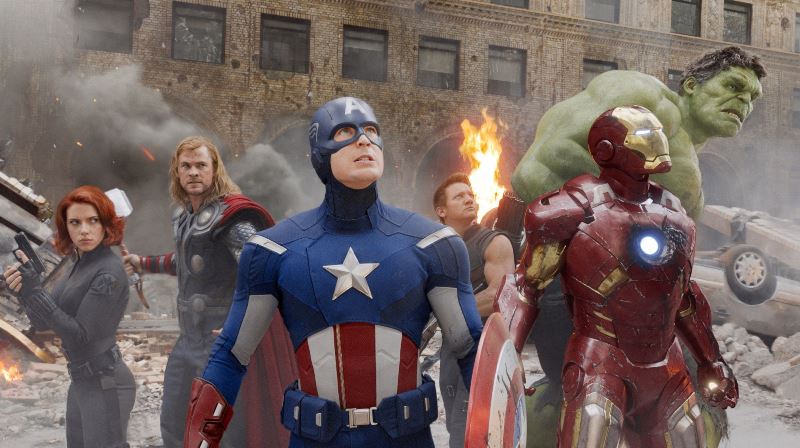 Simpel saja. Siapa sih orang di dunia ini yang mood hepi-nya langsung naik setelah nonton film superhero? Aneh kalau tidak merasa demikian.
Jadi langsung saja deh kamu (mau pria atau wanita), menyaksikan lagi film-film superhero epik nan keren itu. Tentunya yang gue super saranin disini, adalah film superhero Marvel aka MCU.
Selain seru, filmnya merupakan rangkaian kontinuitas. Dan ketika tulisan ini diunggah, sudah ada 23 film MCU yang dirilis. Jadi dengan kata lain, kita bisa langsung melakukan movie marathon. Alhasil, rasa sakit hati dan wajah si mantan langsung binasa dengan satu jentikan tombol play saja.
3. 500 Days of Summer (2009)
Gak heran jika film arahan Marc Webb (The Amazing Spider-Man) ini kerap difavoritkan terlebih bagi seluruh audiens pria.
Pasalnya 500 Days of Summer adalah film yang memutarbalikkan subyek penderita patah hatinya dari yang biasanya wanita, kini justru pria. Selain itu film ini juga mengajarkan bahwa terkadang sosok wanita idaman yang kita incar selama ini, belum tentu adalah sosok yang tepat untuk kita.
2. La La Land (2016)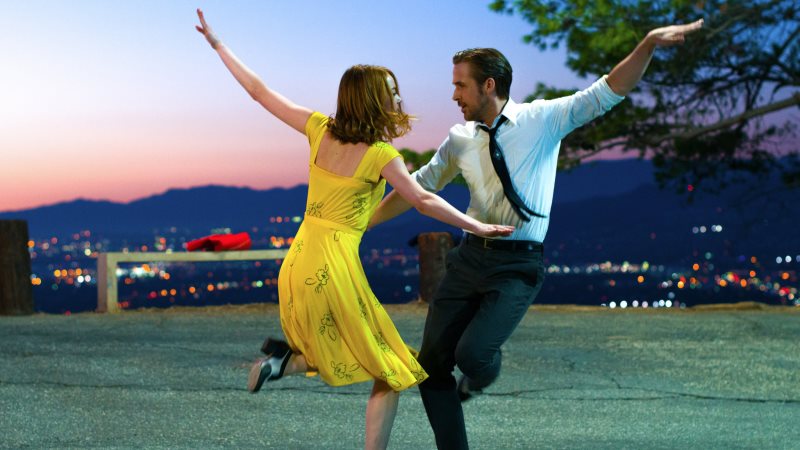 Seperti yang juga ditampilkan di filmnya, film arahan Damien Chazelle (Whiplash) ini, pas banget disaksikan bagi kita-kita yang putusnya karena masalah jarang ketemuan.
Jarang ketemuan karena kesibukan masing-masing atau, masing-masing, memang masih ingin mengejar impian / ambisi yang belum tercapai. Kalau mau nekad nih, coba deh kamu nonton bareng sama eks kamu itu walau memang, hal tersebut sangat mustahil.
Dijamin ketika atau setelah menonton, kalian berdua akan langsung introspeksi dan putus dengan penuh rekah senyum.
1. Eternal Sunshine of the Spotless Mind (2004)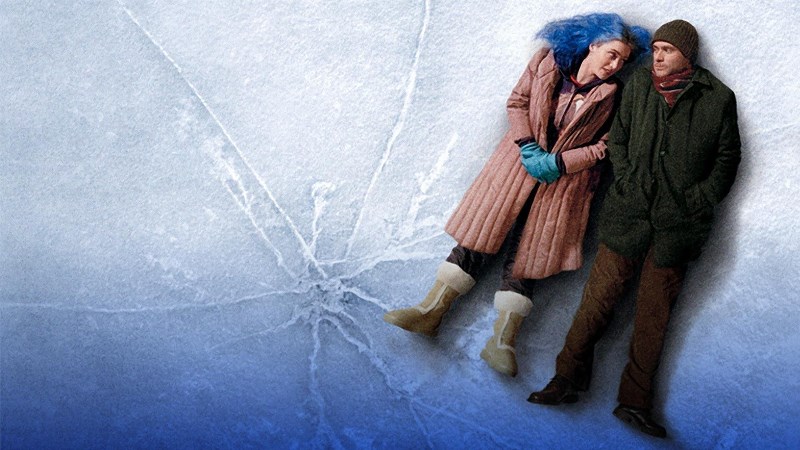 Gak heran jika salah satu penampilan serius komedian gila, Jim Carrey (Dumb & Dumber) ini, dianggap film Carrey yang paling keren.
Bukan hanya karena akting Carrey yang keren saja, namun kisahnya juga sangat keren dan super memotivasi bagi kita-kita yang baru saja putus atau, sekedar ingin melupakan sosok yang dulu pernah dekat dengan kita.
Eternal intinya menceritakan pasangan kekasih Joel Barish (Carrey) dan Clementine Kruczynski (Kate Winslet) yang saling menghapus memori (literally) satu sama lain dari benak mereka.
Memang, memang. Kisahnya sangat khayalan. Tapi justru kisah khayal inilah yang akhirnya menyalakan sisi keinginan fantasi kita untuk berandai-andai melakukan hal yang sama. Atau juga bisa membantu kita langsung melenyapkan wajah si dia.
Itulah tadi 10 film rekomendasinya. Semoga memang bisa membantu kamu yang baru putus ya!