Halo sobat BebasPedia! Semua orang pastinya suka banget nonton film kartun dikala sedang memiliki waktu yang senggang atau bahkan menonton pada saat pikiran sedang stress. Ada banyak banget film kartun yang diproduksi dari berbagai belahan dunia. Entah itu kartun lucu, unik, bahkan menggemaskan.
Namun tahukah kalian? Dibalik kelucuan karakter kartun yang mungkin sudah menjadi karakter Favorite kamu, ada beberapa teori konspirasi karakter kartun yang mengerikan bahkan mengganggu dikepala para fansnya. Mulai dari Kartun Scooby-Doo hingga kartun Spongebob. Inilah 6 Teori Konspirasi Mengerikan Dibalik Kelucuan Karakter Kartun Terkenal!
6 Konspirasi Mengerikan Dibalik Kelucuan Karakter Kartun Terkenal!
Shaggy (Pecandu Narkotika Jenis Marijuana)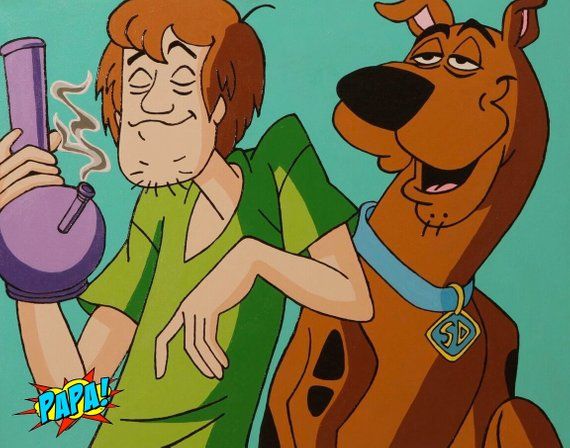 Banyak yang percaya kalo Shaggy dalam serial Scooby-Doo adalah seorang pecandu marijuana. Fakta ini diperkuat oleh penampakan Shaggy tengah merokok pada beberapa episode.
Beberapa fans Scooby-Doo bahkan percaya dan mengakui kalo Shaggy pecandu marijuana sampai membuatnya sering berhalusinasi melihat anjing kesayangannya, yaitu Scooby-Do. Yups, kemampuan berkomunikasi antara Shaggy dan Scooby-Doo dianggap hanyalah sebatas imajinasi yang dikeluarkan oleh Shaggy.
Kemudian, fakta lain diperkuat saat Shaggy datang pada pertunjukan teaterikal Scooby-Doo, di mana karakter Shaggy jatuh hati pada wanita bernama Mari Jane yang merupakan plesetan dari Marijuana.
Donald Duck (Karakter Yang Memiliki Gangguan Jiwa)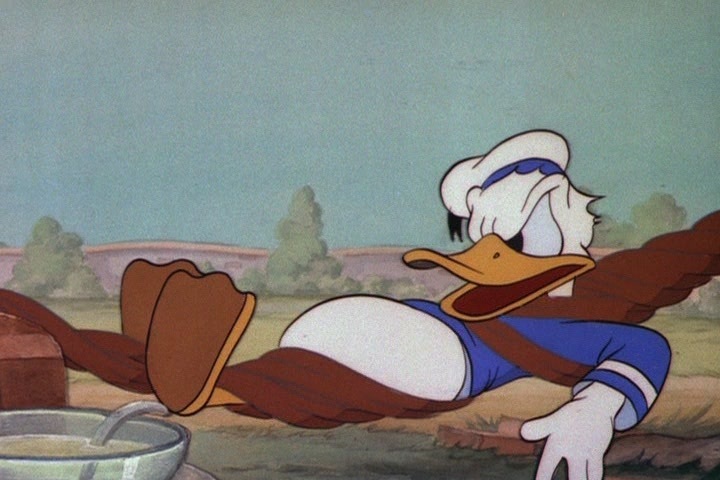 Episode Donald Duck yang berasal dari awal 30an punya perbedaan yang sangat signifikan. Mula-mulanya, Donald memiliki sifat yang baik, penyayang dan sabar.
Namun saat berlangsungnya perang dunia ke-2, episode ini menghadirkan sesuatu yang berbeda. Bagaimana tidak, Karakter Donald Duck yang mula-mulanya memiliki sifat yang sabar menjadi pemarah dan selalu emosi dalam melakukan segala hal. Terlebih lagi, dalam menghadapi keponakannya.
Karakter ini menjadi ciri khas Donald Duck setelah puluhan tahun lamanya tidak digantikan lagi. Karaker ini lebih dikenal sebagai seekor bebek yang pemarah dan emosional dalam segala hal. Seorang peneliti mengatakan bahwa sebenarnya Donald Duck merupakan simbol dari kemarahan manusia akan peperangan yang terjadi. Dia juga mengalami sebuah gangguan mental Post-Traumatic Stress Disorder, hingga sekarang.
Tom dan Jerry (Simbol Dari Propaganda Perang)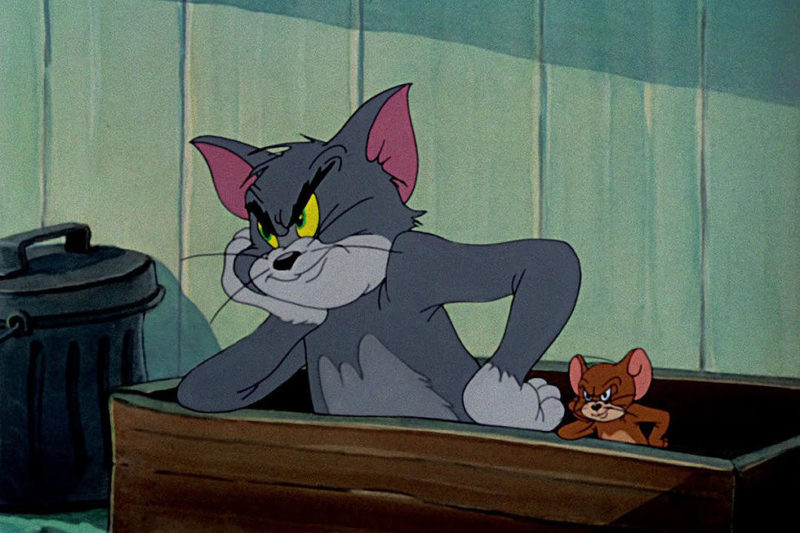 Nyaris semua kalangan yang suka dengan kartun yang satu ini. Entah itu anak remaja, dewasa, bahkan orang tua sekalipun suka dengan serial Tom And Jerry. Dengan aksi-aksi yang lucu, karakter yang menggemaskan, dan alur cerita yang menarik, tidak heran jika Tom And Jerry menjadi salah satu kartun populer di Dunia.
Tom and Jerry pertama kali dibuat oleh William Hanna dan Joseph Barbera pada tahun 1940. Bertepatan dengan agresi antara Tentara Inggris dengan Tentara Jerman. Karena hal ini, munculah sebuah teori yang mengatakan jika Tom sebenarnya adalah simbol dari Inggris, sedangkan Jerry yang kecil simbol dari Jerman.
Apapun yang terjadi pasti Jerry yang akan berhasil menang. Entah benar atau tidaknya teori ini, namun sebagian orang meyakini bahwa karakter Tom dan Jerry merupakan wujud para seniman untuk menyindir peperangan yang tidak ada habisnya. Seperti dua hewan yang tidak pernah berhenti bertengkar.
Charlie Brown (Simbol Kehidupan Dari Penderita Penyakit Kanker)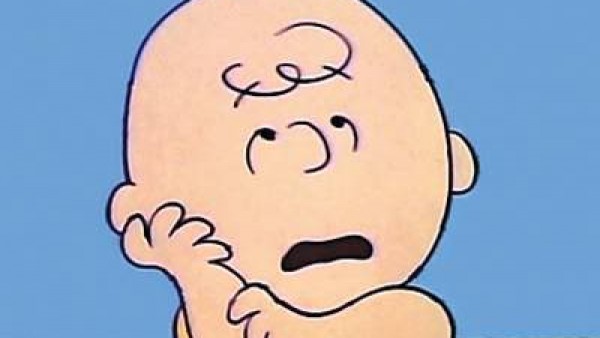 Apa kalian masih ingat dengan karakter kartun yang satu ini? Yups, dia adalah Charlie Brown, yang merupakan tokoh utama dari serial kartun Peanut. Dengan ditemani teman anjingnya, dan juga memiliki tiga helai rambut membuat karakter ini menjadi unik.
Tapi tahukah kalian? Bahwa sebenarnya karakter ini terinspirasi dari seorang pengidap penyakit kanker yang mengalami masa depresi, memikirkan berapa lama lagi dia meninggal dan juga gugurnya rambut perlahan saat menjalankan kemoterapi.
Karakter ini merupakan simbol dari seorang pengidap penyakit kanker yang tidak terlihat bahagia. Dia selalu gagal dalam mengatur hubungan pertemanan, lebih-lebih dia juga selalu memikirkan kapan dirinya meninggal. Tapi teori ini dianggap hanya sebatas "cocoklogi" karena alasan rambut Brown yang hanya memiliki tiga helai seperti pengidap penyakit kanker.
Spongebob (Karakter-Karakternya Merupakan 7 Deadly Sins)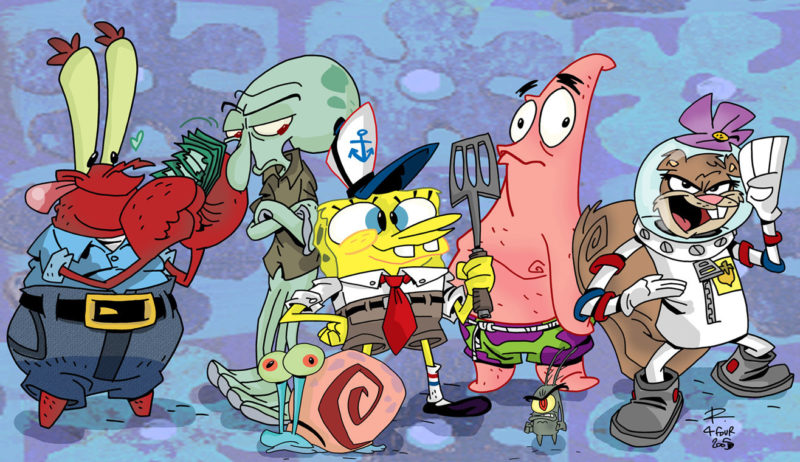 Seperti Tom And Jerry pada umumnya, Spongebob juga merupakan salah satu kartun paling populer di berbagai kalangan. Tidak hanya anak-anak saja, bahkan orang dewasa dan orang tua sekalipun suka dengan kartun ini. Dengan beragam karaker-karakternya yang lucu, membuat kartun ini sangat menarik tentunya.
Terlepas dari itu semua, karakter dari serial kartun Spongebob SquarePants menyimpan teori yang mengejutkan lho. Tujuh dari karakter utama dalam serial ini dipercayai adalah perwujudan atau simbol dari 7 Deadly Sins atau tujuh dosa mematikan yang dimiliki manusia. Diantaranya yaitu:
Spongebob merupakan simbol dari Lust atau nafsu, Squidward merupakan simbol dari Wrath atau kemurkaan, Plankton adalah merupakan dari Envy atau iri, Tuan Krab yang memiliki Krusty Krabnya merupakan simbol dari Greed atau keserakahan, Sandy si tupai merupakan simbol dari Pride atau angkuh, dan yang terakhir ada Patrick dan Gary yang secara berurutan simbol dari kerakusan atau Glutonny dan pemalas atau Sloth.
The Smurf (Perwujudan Dari Nazi dan Ku Klux Klan)
Terlepas dari kelucuannya, teori konspirasi kartun ini sangat mengerikan, bagaimana tidak, karakter lucu yang menggemaskan ini dikaitkan oleh sekelompok orang barbar. Dikatakan bahwa karakter Smurf adalah orang-orang Nazi karena mereka mempunyai musuh Gargamel.
Yups, musuh ini mempunyai hidung yang besar, dia juga sangat menyukai emas dan juga memiliki kepala yang botak. Ciri ini kebanyakan dari ciri-ciri orang yahudi. Tidak hanya itu, Gargamel juga memiliki kucing bernama Azrael, nama ini diambil dari bahasa yahudi.
Konspirasi selanjutnya mengatakan bahwa The Smurf merupakan perwujudan dari Ku Klux Klan, sekelompok orang orang rasis di Amerika Serikat yang bertujuan untuk membantai kaum berkulit hitam dan minoritas di Amerika Serikat seperti yahudi, Asia dan Katolik Roma.
Pakaian yang digunakan oleh smurft dan juga papa smurf hampir mirip dengan pakaian Ku Klux Klan. Smurf menggunakan topi panjang dan memakai pakaian berwarna putih, nyaris mirip seperti dipakai oleh Ku Klux Klan. Sedangkan pemimpin pemimpin Smurf menggunakan topi merah dan memakai pakaian berwarna merah, sama seperti yang dipakai oleh pemimpin Ku Klux Klan.
Nah Sobat BebasPedia. Itulah beberapa 6 Konspirasi Mengerikan Dibalik Kelucuan Karakter Kartun Terkenal! Gimana nih menurut kalian? Tulis pendapat kalian di kolom komentar ya!