Halo sobat BebasPedia! Buat kalian yang anak generasi 90-an pasti udah gak asing lagi kan dengan film kartun yang satu ini? Serial kartun ini bisa dibilang sebagai kartun paling populer.
Yups, Tom and Jerry. Kartun ini menjadi sallah satu seriall kartun terfavorite anak-anak bahkan remaja sekalipun. Bercerita mengenai kucing bernama Tom dan seekor tikus bernama Jerry yang selalu bertengkar.
Aksi lucu mereka yang selalu kejar-kejaran gak pernah gagal membuat para penonton tertawa. Namun, tahukah kamu? Ternyata di balik kelucuan film ini, ada beberapa Fakta Menarik Kartun Tom And Jerry yang mungkin belum kamu ketahui. Nah apa aja itu? Langsung aja yuk ke pembahasan!
8 Fakta Kartun Tom And Jerry Yang Harus Kamu Tau!
Tom And Jerry Awalnya Bernama "Jasper And Jinx".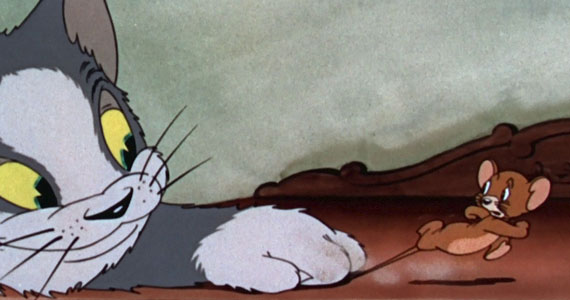 Saat pertama kali diproduksi oleh MGM pada th 1940, serial kartun ini diberi nama Jasper and Jinx. Jasper ialah nama seekor kucing berwarna abu-abu hingga akhirnya berganti nama menjadi Tom. Begitupun pula dengan Jerry yang pada awalnya dikasih nama Jinx.
Nama Tom dan Jerry sendiri yakni hasil kompetisi yang diadakan oleh sang kreator Wlliam Hanna dan Joseph Barbera. Juara dari kompetisi ini yaitu seorang animator bernama John Carr yang mengusulkan nama Tom dan Jerry sebagai nama dua karakter penting pada serial ini.
Episode Pertama Yang Berjudul Puss Gets the Boot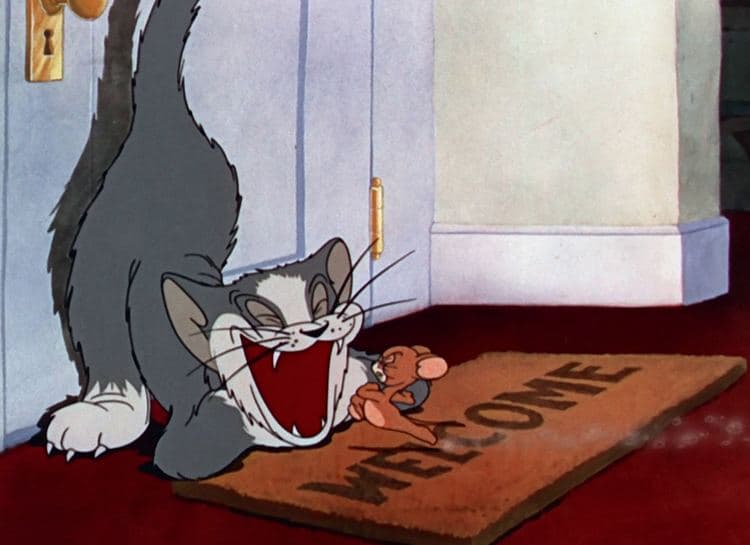 Kendati mungkin sudah berulang kali menyaksikan kartun ini, anda mungkin belum sempat menyaksikan episode pertama Tom and Jerry. Ternyata episode awal serial Tom and Jerry berjudul Puss Gets The Boot. Sejak itu nama Tom And Jerry juga masih memakai nama Jasper and Jinx.
Beberapa Episodenya Mengundang Kontroversi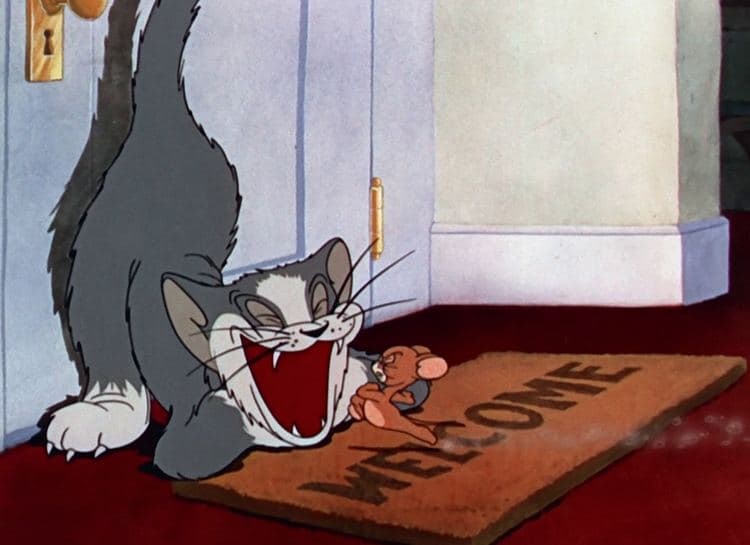 Seperti umumnya film-film yang sudah memiliki nama besar, serial Tom and Jerry juga sempat mengundang kontroversi. Hal tersebut disebabkan beberapa episodenya mengandung kekerasan, kanibalisme, merokok, dan rasisme.
Telah Menghibur Penggemarnya Selama 78 Tahun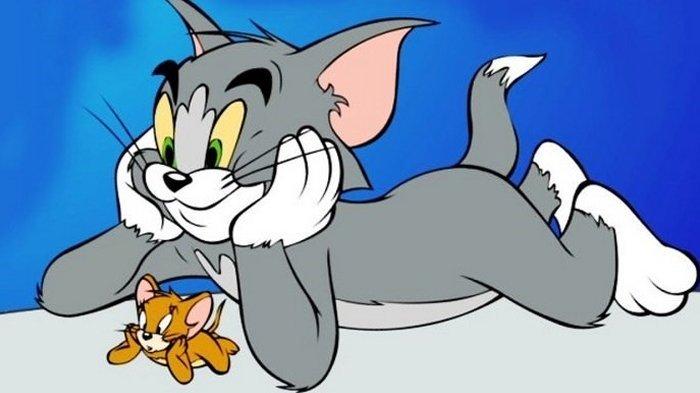 Serial kartun ini telah terhitung telah selama 78 thn menghibur para penggemarnya di seluruh dunia. Pertama kali diproduksi pada th 1940, Tom and Jerry sampai saat ini masih meluncurkan beberapa episode baru dengan gaya dan packaging yang berbeda dari serial-serial sebelumnya.
Sudah 4 Kali Berganti Studio Film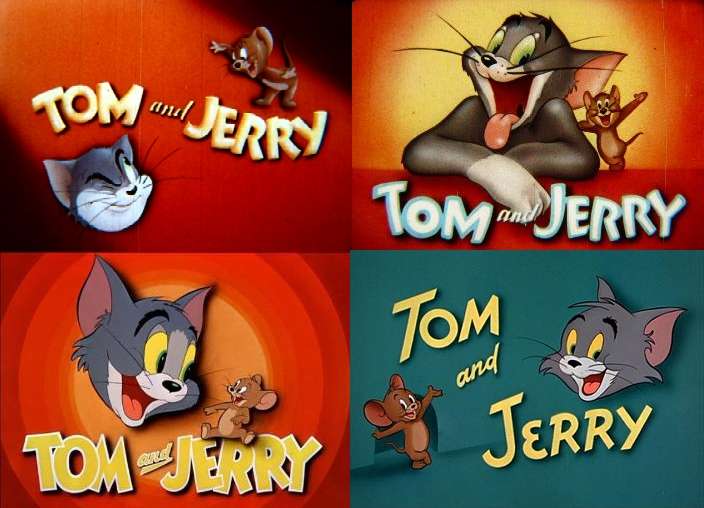 Pada awal produksi thn 1940, serial kartun ini masih berada di bawah naungan studio film MGM. Lalu, pada thn 1957 pihak MGM memutuskan untuk menutup kanal animasi dan melemparnya kepada pihak studio Rembrandt Films yang pada saat itu berlokasi di Eropa Timur.
Tapi pada thn 1980, Tom and Jerry dipegang oleh Filmation Studios sampai akhirnya Turner Entertainment yang masih satu nama dengan Warner Bros mengambil alih serial Tom and Jerry hingga sekarang.
Wajah majikan Tom and Jerry Yang Disembunyikan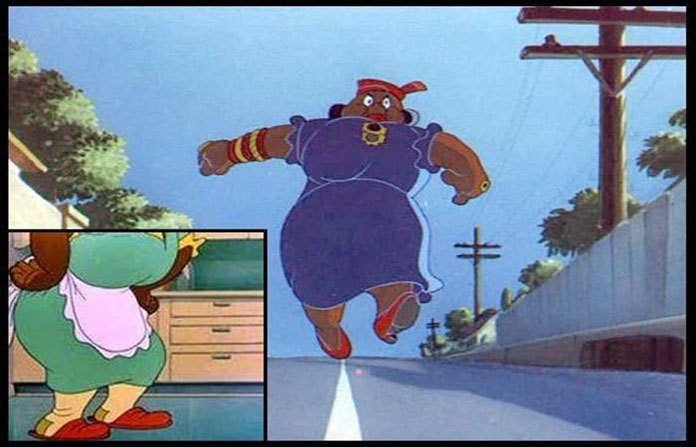 Buat anda para penonton setia Tom and Jerry, pastinya anda ingat kan dengan beberapa episodenya yang bercerita di mana Tom mempunyai majikan yang sangat sering memarahi Tom jika rumah sedang dalam keadaan berantakan.
Tapi Sayangnya, majikan Tom itu hanya diperlihatkan dari bagian badan atas hingga kaki saja, sedangkan wajahnya tidak diperlihatkan. Ternyata pada episode berjudul "Saturday Evening", wajah majikan Tom untuk pertama kalinya diperlihatkan.
Salah Satu Serial Animasi Dengan Penghargaan Terbanyak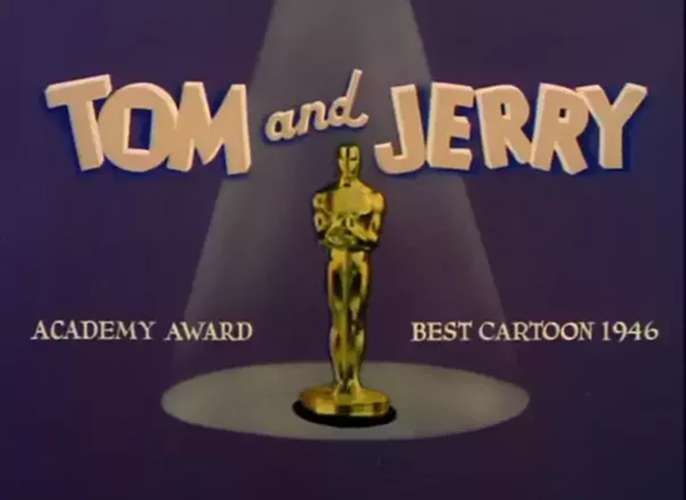 Terhitung sudah sebanyak 7 kali serial Tom and Jerry berhasil menyabet penghargaan bergengsi Academy Awards jenis Kartun Pendek Terbaik. Tak hanya itu, pada thn 1950-an Tom and Jerry juga berhasil memperoleh Piala Oscar.
Ending Yang Menyedihkan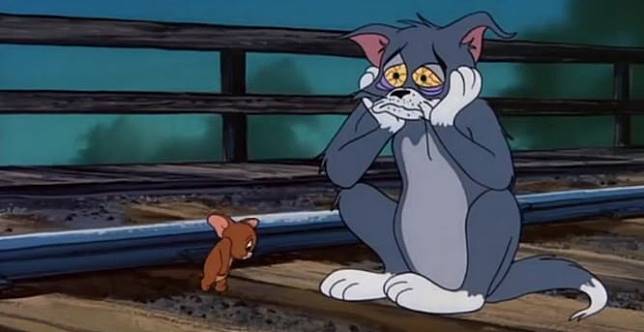 Seperti yang kita ketahui, Tom and Jerry adalah serial kartun yang sukses membuat penontonnya tertawa. Tapi siapa sangka di ending cerita serial originalnya, Tom dan Jerry tertunduk lesu di tengah-tengah rel kereta api dan memutuskan untuk bunuh diri. Hal ini disebabkan oleh kebosanan mereka karena hanya melakukan hal-hal yang gitu-gitu aja.
Nah sobat BebasPedia, gimana nih menurut kalian mengenai beberapa Fakta Menarik Kartun Tom And Jerry di atas? Tulis pendapat kalian di kolom komentar ya!