Melihat Liga Utama Inggris, dengan segala gemerlapnya, yang terbayang adalah kapitalisme sepak bola. Namun, siapa sangka, politik kiri maupun kanan juga berusaha berebut pengaruh dalam klub-klub elit Inggris.
Dan bicara politik kiri, lihatlah Liverpool. Sebuah riset yang menganalisa peta suara elektoral dari 1983 sampai sekarang menyimpulkan, 80 persen pemilih di kota ini selalu memberikan suara untuk Partai Buruh sayap kiri dan 20 persen untuk Konservatif. Sementara itu, sebagian besar masyarakat Inggris mantap mengarah ke kanan. Hasilnya, terdapat jarak antara Liverpool dengan kota-kota lain. Secara geografis, Liverpool memang bagian dari Inggris. Namun, dari segi politik, sosial, dan kultur, mereka merasa tidak memiliki kesaaman.
Yah, Liverpool adalah kota yang "berbeda" dengan kota-kota di Inggris kebanyakan. Saat kota lain terisolasi dan memilih tunduk terhadap tirani kerajaan, kota Liverpool dengan masyarakatnya memilih jalan lain.
Dari sana, Liverpool baik kota dan klubnya selalu dikucilkan di Inggris baik oleh klub lain maupun oleh pemerintah nya sendiri bahkan dianggap musuh besar orang-orang konservatif Inggris.
Soal perlakuan buruk pemerintah Inggris terhadap Liverpool, kebijakan Margareth Thatcher, Perdana Menteri Inggris pada era 80-an, bisa menjadi contoh.
Terasingkannya Liverpool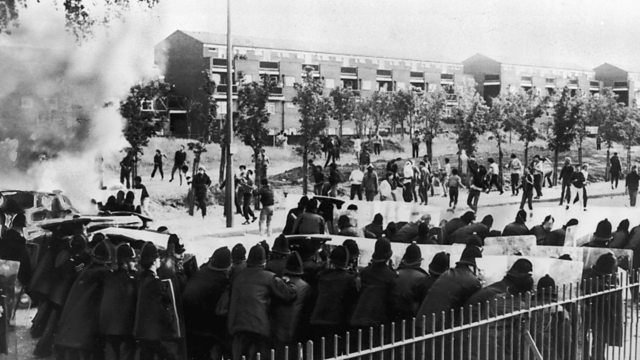 Saat terjadi kerusuhan besar di Toxteth, Liverpool, yang disebabkan tindakan semena-mena kepolisian Merseyside terhadap komunitas kulit hitam, Thatcher, memilih mendiamkan kerusuhan itu. Kerusuhan itu padahal bukan semata soal saling serang antara polisi dan kelompok kulit hitam, melainkan karena tingginya pengangguran di Toxteth.
Dalam sebuah laporan yang dirilis BBC, Thatcher malah berkata memperbaiki keadaan di Liverpool setelah kerusuhan Toxteth hanya akan "buang-buang uang negara."
Kebijakan tak lazim Thatcher berlanjut pada Tragedi Heysel 29 Mei 1985 silam. Thatcher yang kala itu tengah masih menjabat sebagai perdana menteri, menanggulanginya dengan tangan besi.
Thatcher menerapkan kebijakan yang mengharuskan setiap pendukung klub mesti memiliki semacam kartu identitas suporter jika ingin masuk ke dalam stadion. Lantaran kebijakan Thatcher itu, sontak mematikan potensi klub untuk menjaring penonton baru datang ke stadion.
Kebijakan itu diambil lantaran tragedi itu menewaskan 39 orang. Saat itu tengah berlangsung pertandingan final Piala Champions antara Liverpool dan Juventus. Thatcher menuding para pendukung Liverpool sebagai biang terjadinya petaka.
Akibat tragedi Heysel, UEFA menjatuhkan hukuman kepada sepakbola Inggris berupa larangan ikut serta dalam segala ajang sepakbola Eropa selama lima tahun. Bukannya menentang UEFA, Thatcher malah langsung menyetujui dan mendukung keputusan tersebut.
Para pengamat menyayangkan keputusan dari Thatcher karena menurut mereka, era tersebut semestinya menjadi masa emas bagi sepakbola Inggris. Larangan itu akhirnya dicabut pada tahun 1990.
Tragedi Hillsborough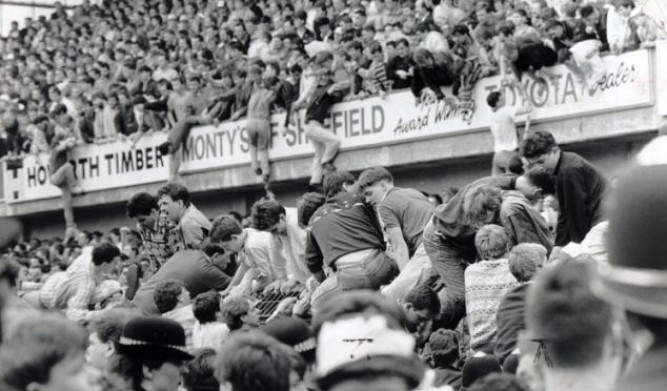 Puncak kebencian pendukung Liverpool pada Thatcher adalah saat terjadinya Tragedi Hillsborough pada 15 April 1989. Di Hillsborough Stadium milik Sheffield Wednesday kala itu, dihelat partai semifinal FA Cup antara Liverpool dan Nottingham Forest. Karena crowd control stadion yang buruk, 96 pendukung Liverpool yang berada di tribun Lepping Lane tewas terhimpit.
Selama kurun waktu 20 tahun lebih, pada akhirnya terkuak juga kebenaran bahwa memang terjadi penutupan fakta dengan sengaja. Ternyata memang ada faktor kelalaian oleh pihak kepolisian South Yorkshire yang bertugas kala itu. Namun, di laporan akhir pasca kejadian, nama unit kepolisian South Yorkshire tetap bersih. Thatcher tetap bersikukuh bahwa penyebab utama kejadian adalah ulah pendukung Liverpool sendiri.
Kontan, hal itu menunjukkan bahwa Thatcher memang tak mempunyai nurani di hadapan keluarga dari 96 korban tragedi Hillsborough. Salah satu teori yang yang menyimpulkan mengapa Thatcher bersikeras mempertahankan argumennya adalah bahwa ia berutang jasa pada kepolisian South Yorkshire.
Penyebab utama kemurkaan publik pada Thatcher tak lain dari kesimpulan investigasi pemerintahan Thatcher sendiri. Mereka berkesimpulan bahwa Tragedi Hillsborough terjadi karena ulah para pendukung Liverpool yang mabuk dan berbuat onar.
Tindakan Margareth Thatcher seperti menyalahkan para Liverpudlian membuat para pendukung Liverpool menyimpan bara dendam berkepanjangan, yang kemudian menasbihkan sebuah presentasi bagaimana Liverpool menjadi klub sepakbola Inggris dengan cara tak Inggris. Setelah kejadian itu, hooliganisme di Inggris dan kebencian pendukung Liverpool pada Thatcher mencapai titik akumulasi akut.
Liverpool "kota nelangsa"
Puluhan tahun selepas Thatcher lengser, label Liverpool sebagai musuh besar orang-orang konservatif kembali menguat setelah Boris Johnson terpilih menjadi Perdana Menteri Inggris pada Juli 2019 menggantikan Theresa May. Ditelisik lebih jauh para pendukung Liverpool punya sejarah panjang bermusuhan dengan Johnson.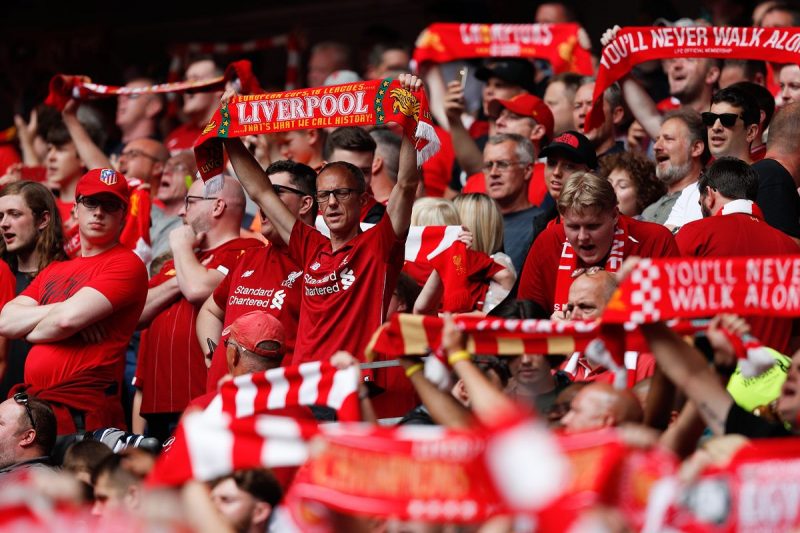 Pada 2004, Johnson sempat melabeli Liverpool sebagai "kota nelangsa" akibat dari timpanya perekonomian di sana, perkataan yang bikin kuping menjadi merah bagi para pendukung Liverpool di kotanya.
Liverpool memang identik dengan perlawanan, yg terbaru saat laga Community Shield musim ini yang mempertemukan Liverpool vs City, lagu kebangsaan "God Save The Queen" disoraki fans Liverpool. Kenapa? Karena liriknya dinilai tidak masuk akal. Buat apa hormat sama orang yang dilahirkan penuh kekayaan, kekuatan, dan hak istimewa padahal cuma keberuntungan genetika belaka?
Sudah menjadi rahasia umum kalau Liverpool adalah klub yang paling dibenci di Inggris. Saat Manchester United, Chelsea, Arsenal, Tottenham Hotspur, hingga Manchester City gagal menjadi juara, para penggemar mereka akan ikhlas melihatnya dan menyebut tim mana saja boleh menjadi juara, asal bukan Liverpool.
Namun, Liverpool -dan Liverpudlian maupun The Kopites barangkali tak akan pernah menggubris pandangan tak mengenakkan tersebut. Bagaimana pun, Liverpool memang berbeda: lewat perjalanan panjang bersejarah, politik memang sudah mengakar di dalam budaya Liverpool.
Jadi, jangan heran, selalu ada koneksi antara kehidupan politik warga Liverpool dan klub sepak bola kebanggaannya. Kedigdayaan Liverpool memang tak lepas dari buah tangan orang-orang sosialis. Mari kita kenang jasa Bill Shankly, seorang sosialis dari Skotlandia yang menjadi manager Liverpool selama 15 tahun (1959-1974).
Shankly menanamkan nilai-nilai sosialisme, seperti kesetaraan, persaudaraan, kerjasama, solidaritas, persatuan, dan lain sebagainya, ke dalam jiwa klub yang berdiri sejak 1892 ini.
"Persatuan adalah kekuatan", kata yang kerap muncul dalam baliho suporter Liverpool, adalah kata-kata Shankly. Dia percaya, kolektivisme, inti terpenting sosialisme, adalah kunci keberhasilan. Termasuk juga diterapkan di sepak bola. Dan itu diterjemahkan Shankly dalam prinsip: oper dan bergerak. Jangan mengusai bola seorang diri.
Dalam tim sepak bola. Tak akan pernah ada satu pemain yang bisa menguasai secara penuh tim sepak bola. Sebab, tim sepak bola tentang 11 pemain di lapangan, 23 dalam skuad, bekerja sama demi kebaikan bersama.
Tidak satupun dari mereka adalah bintang besar. Mereka hanyalah pemain-pemain yang mampu bermain secara kolektif.
"Sosialisme yang saya percayai, adalah setiap orang bekerjasama untuk mencapai suatu tujuan yang sama dan setiap orang saling berbagi apa yang didapatkannya. Itulah bagaimana saya melihat sepak bola, serta bagaimana saya melihat hidup," begitu ucapan Bill Shankly yang terkenal.
Liverpool pun tampaknya akan terus menggunakan pernyataan itu sebagai mantra ampuh untuk melawan hal-hal yang bertentangan dengan prinsip mereka. Tak peduli apa kata orang. Tak peduli seberapa besar mereka harus menanggung kebencian. Mereka akan terus melangkah dan melaju dengan solidaritas dan kerja sama, bkn hanya dalam politik tetapi dalam pertandingan sepakbola.
Shankly sukses menanamkan benih kejayaan di Liverpool. Memulai dari divisi dua Liga Inggris, hingga menjadi raja di kompetisi Eropa menjadi sebuah bukti bagaimana pandangan sosialisme yang ia yakini berhasil ia terapkan dalam sepak bola. Boleh jadi, paham "You'll Never Walk Alone" merupakan ejawantah paling sukses dalam ide sosialisme yang begitu mengakar di Liverpool.
Credit: Muslim (Lim)
Editor: Yogi Arfan