Tak setiap hari kita bisa selalu merasakan suasana hati yang enak. Bad mood atau mood yang tidak enak ini padahal bisa merugikan diri sendiri. Mulai dari jadi malas beraktivitas, malas bekerja, serba mager, dan bahkan kita cenderung menjadi sensitif. Nah, bad mood ini terkadang harus diperbaiki dengan hal yang menyenangkan kita atau yang biasa disebut mood booster. Apa sih Mood Booster itu?
Jadi, Apa yang Dimaksud dengan Mood Booster?
Jika diartikan secara harfiah, mood booster terdiri dari dua kata dalam bahasa Inggris, mood berarti perasaan atau suasana hati, dan booster berarti pendongkrak atau pendorong. Nah, jika kita gabungkan, mood booster artinya sesuatu yang bisa bikin senang, ceria, dan gembira lagi setelah kita mungkin mengalami sesuatu yang membuat kita bad mood.
Misalnya saja, kamu ditegur dan dimarahi oleh dosen karena tugas yang kamu kerjakan tidak sesuai dengan keinginannya. Tentu saja hal tersebut membuat moodmu jelek atau bad mood. Lalu sesaat setelah itu, kamu mendapatkan telepon dari ibu-mu, beliau menanyakan kabarmu di tanah perantauan. Seketika, mood kamu yang tadinya jelek karena dimarahi dosen, mulai membaik dan kembali ceria karena mendengar suara dari ibu-mu lewat telepon.
Jadi suara ibu-mu tadi menjadi pemicu mood booster. Kejutan kecil tak terduga seperti itu memang bisa menjadi mood booster di kala mood jelek atau bad mood melanda.
Nah, kali ini Bebaspedia akan memberikan 5 cara sederhana untuk memicu mood booster yang bisa kamu lakukan.
1. Tidur Siang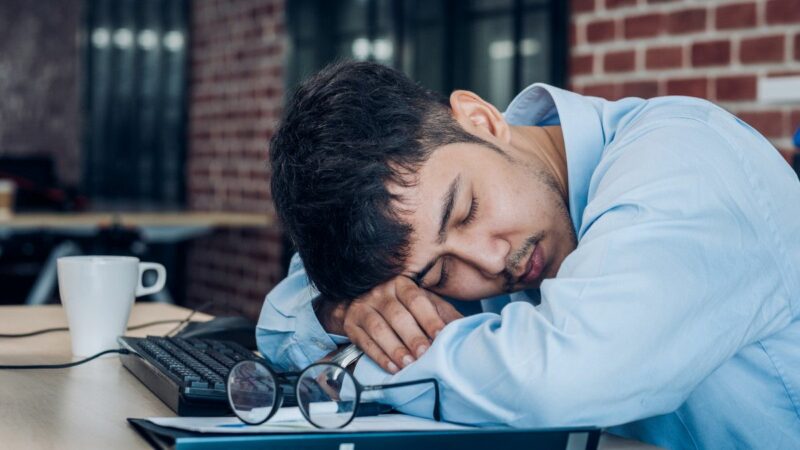 Mungkin kamu sendiri tak menyangka, meskipun hanya sebentar, tidur siang ketika suasana hati sedang jelek bisa bikin mood kamu kembali baik, lho. Seperti yang kami kutip dari hellosehat, menurut penelitian dari Jurnal of Sleep Research, orang yang kurang tidur cenderung sering memiliki mood yang jelek atau nggak mood dibandingkan dengan orang yang tidurnya cukup.
Masih kami kutip dari hellosehat, menurut The National Sleep Foundation (NSF), untuk meningkatkan mood atau suasana hati dan semangat kerja pada orang dewasa, cukup hanya dengan tidur siang singkat.
Jika ingin meningkatkan mood, tidurlah selama 20 hingga 30 menit setiap siang hari. Itu sudah cukup untuk mengusir kantuk dan kembali memunculkan mood yang ceria.
2. Mendengarkan Musik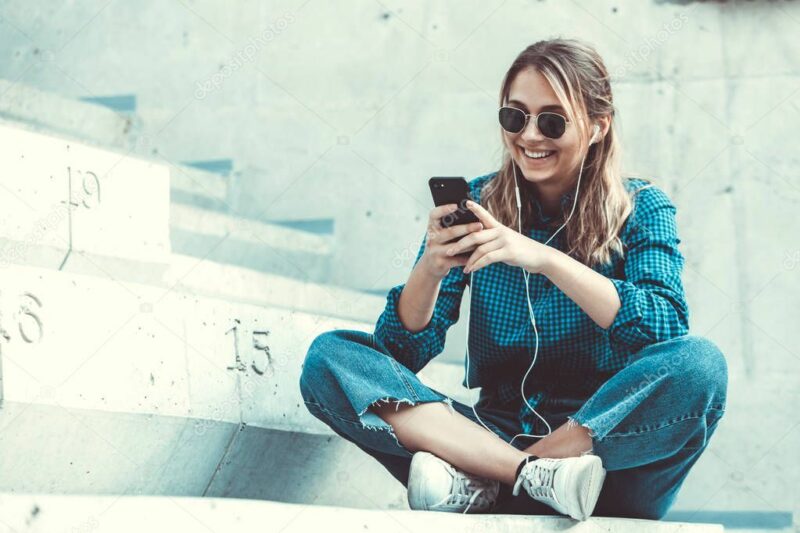 Menurut British Journal of Psychiatry, suasana hati yang jelek dapat diatasi dengan mendengarkan lagu. Penelitian tersebut melibatkan orang yang depresi dan melakukan pengobatan menggunakan metode terapi musik. Ternyata, pengobatan dengan metode tersebut berhasil membuat orang itu sembuh lebih cepat dibandingkan orang yang melakukan terapi biasa.
Jadi, kamu juga bisa melakukan kegiatan mendengarkan musik ini ketika suasana hati sedang jelek untuk meningkatkan mood kamu.
3. Temui dan Peluk Orang yang Kamu Sayang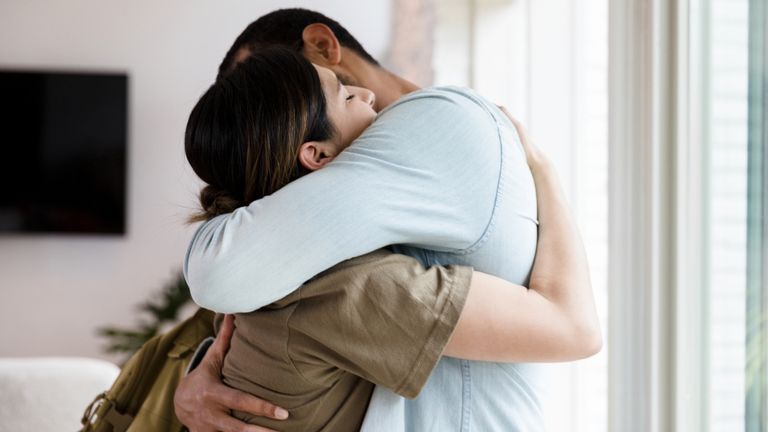 Untuk mengusir bad mood yang melanda, salah satu caranya ialah dengan temui orang yang kamu sayang. Kamu bisa temui orang tua, adik, kakak, atau bahkan pacar. Sama seperti halnya berpelukan, menemui orang tersayang bisa menjadi mood booster tersendiri, lho!
Sebuah penelitian dari Australia seperti kami kutip dari hellosehat yang mengutip dari Healthline, mood-nya seorang pria yang berpelukan, lebih sering bahagia dibandingkan dengan pria yang jarang memeluk orang.
Penelitian tersebut juga mengatakan bahwa menemui dan memeluk seseorang yang kamu sayang, dapat membuat dirimu merasa dicintai dan kamu dapat vibe positif bahwa semua akan baik-baik saja.
Selain itu, menemui dan memeluk orang yang kamu sayang dapat mereda tekanan darah dan membuat pernapasanmu jadi lebih relaks. Hal tersebut terjadi juga karena melibatkan hormon oksitosin atau hormon bahagia yang muncul saat kamu menemui dan memeluk orang yang kamu sayang.
4. Makan Makanan Enak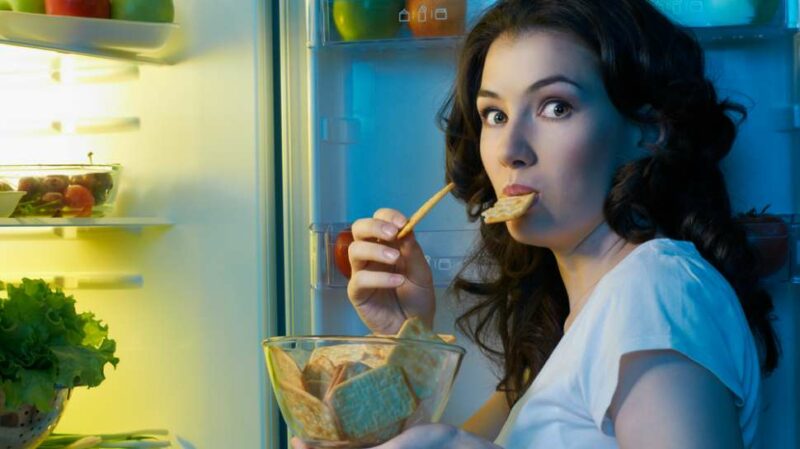 Memang sih, bagi kamu yang sedang bad mood, makan makanan enak sudah sering dijadikan mood booster. Kamu bisa makan buah, sayur, atau cokelat untuk membantu meningkatkan suasana hati. Ternyata ada alasan ilmiah mengapa harus cokelat.
Cokelat mampu mengeluarkan hormon endorfin dan serotin. Kedua hormon tersebut dapat membantu mengurangi stres dan kecemasan sehingga suasana hati jadi jauh lebih baik.
Selain itu untuk buah dan sayur ternyata juga terdapat penelitiannya. Menurut British Journal of Psychiatry, orang yang makan sayuran jadi lebih jarang terkena depresi jika dibandingkan dengan orang yang suka makan gorengan atau makan makanan yang manis-manis.
5. Ngobrol dengan Teman atau Keluarga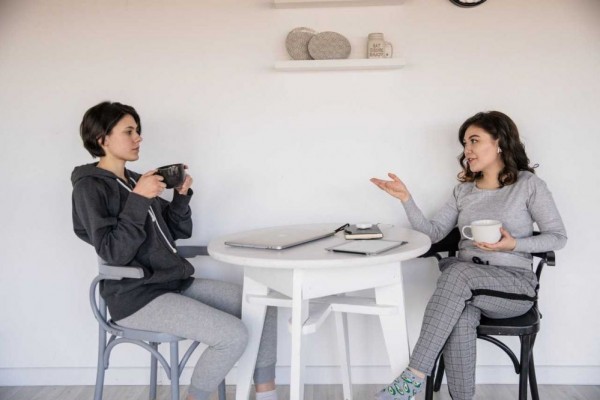 Curhat atau berbincang juga bisa menjadi salah satu alternatif ketika sedang bad mood. Bercerita kepada teman, keluarga, atau pacar tentang hal yang membuat suasana hatimu buruk bisa menjadi salah satu cara pemicu mood booster yang dapat kamu lakukan.
Setidaknya dengan bercerita, kamu tidak memendam kekesalan itu sendirian. Ada banyak orang yang bisa kamu ajak untuk sekedar curhat dan ngobrol ketika kamu dilanda bad mood.
Jika Mood Booster Tak Kunjung Datang, Lakukan ini!
Terkadang meskipun kamu sudah berusaha mencoba berbagai hal untuk mendorong pemicu mood, tetap saja belum berhasil. Karena memang tidak semua cara-cara di atas bisa langsung meredakan rasa bete kamu. Tak perlu khawatir, hal-hal berikut mungkin bisa menjadi alternatif lain untuk meredakan kecewa, amarah, dan perasaan buruk pada diri kamu.
Sadari Bahwa Kamu Tidak Sendirian
Semua orang pasti pernah mengalami bad mood, karena memang mood swing atau perubahan suasana hati bisa datang kapan saja. Sama seperti hal-nya kamu, mereka juga butuh mood booster. Namun, mungkin mereka bisa menutupi perasaan bad mood mereka.
Atur Napas
Cobalah tarik napas dalam-dalam dan tahan selama 5-7 detik sesaat setelah bad mood melanda kamu. Kamu akan menjadi lebih relaks dan lebih tenang sehingga membantu menghilangkan perasaan kesal yang melanda.
Menangis
Menangis bukanlah merupakan sesuatu yang memalukan, menangis juga bukan berarti kamu cengeng, karena menangis merupakan salah satu luapan emosi. Tak sedikit orang yang merasa lega setelah menangis. Namun kamu perlu bantuan dokter atau psikiater jika kamu gampang nangis karena mudah tersinggung, bosan, atau putus asa. Karena bisa jadi kamu mengalami gejala depresi.
Tunggu Bad Mood Mereda
Tenang saja, bad mood cenderung tidak berlangsung seharian, kok. Coba tunggu beberapa saat dengan cara menyibukkan diri dengan kegiatan-kegiatan kecil. Bisa dengan membersihkan rumah, membereskan ruangan kerja, bahkan kamu bisa mencoba untuk mandi dengan air hangat untuk mendapatkan perasaan relaks.
Nah, itulah beberapa cara sederhana untuk mengatasi mood yang jelek. Mood booster memang bisa menjadi hal yang membuatmu bersemangat dan ceria kembali.