Apakah keabadian itu benar-benar hal yang tidak mustahil? Tentu tidak ada yang mustahil di dunia ini. Banyak sekali hal mengejutkan yang tidak bias dibayangkan terjadi begitu saja. Sebabnya pun masih menjadi misteri bagaimana itu bisa terjadi.
Begitu juga tentang rumor-rumor yang beredar. Seperti ada air mancur awet muda dan lainnya. Berbicara mengenai hal itu, apakah kalian tahu ada Ramuan Keabadian? Hal ini awalnya diungkapkan oleh seorang alkemis asal Perancis. Ia menyebut bahwa ia berhasil menemukan ramuan keabadian.
Elixir of Life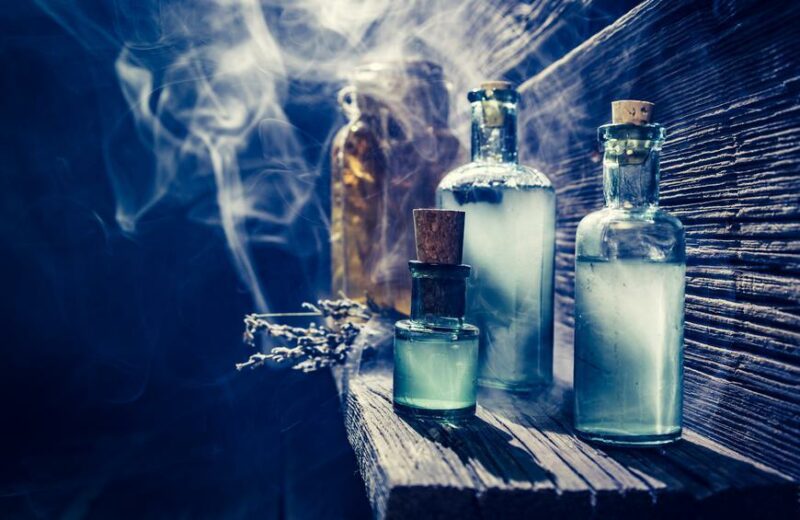 Tentu saja itu membuat orang tidak percaya kepada dirinya. Tetapi, sekali lagi ia mengklaim bahwa berhasil membuat Batu Bertuah yang dapat mengubah logam dasar menjadi emas, dan bahwa ia dan istrinya Perenelle mencapai keabadian melalui "Elixir of Life (Ramuan Abadi)". Kisahnya pun diabadikan dalam karya abad ketujuh belas.
Karya tersebut bernama "Livre des figures hiéroglyphiques". Flamel bukanlah seorang biarawan, tapi seorang penulis kulit yang mencari nafkah untuk menyalin dokumen di Paris. Ini bisa berupa buku sampai surat perjanjian kelakuan, dan dia pasti sudah menemukan naskah alkimia dalam perjalanan karyanya.
Kisah Flamel dan Ramuannya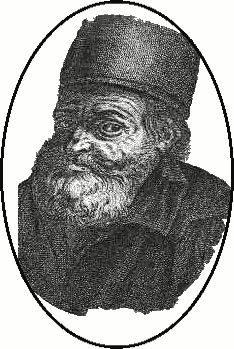 Awal kisahnya, pada suatu malam dalam mimpinya ia bertemu seorang malaikat menunjukkan kepadanya sebuah buku tua dengan cahaya berkilauan. Flamel mengulurkan tangan untuk menyentuh buku itu, tapi kedua buku dan malaikat itu lenyap sebelum dia bisa memegangnya.
Lalu, mungkin terlalu terobsesi dengan buku tersebut, ia pun mencari buku itu dan membelinya dan menyebut buku yang dibelinya sama seperti yang ada dalam mimpinya. Buku ini ditulis oleh Abraham Eleazar tertentu, dan tampaknya dia sedang mendeskripsikan seni mentransmisikan logam.
Menjadi emas pada setiap halaman ke-tujuh, ada ilustrasi misterius yang menunjukkan bagian dari proses tersebut. Flamel menceritakan pada istrinya, Perenelle, bahwa dia tidak dapat memahami lebih dari beberapa halaman pertama buku ini. Tentu percobaan ini dilalui dalam proses yang lama, dan membuat ia berpindah-pindah tempat.
Pada tanggal 25 April tahun itu, mereka mengulangi keberhasilan percobaan pertama, dan Flamel tiba-tiba mulai memperoleh kekayaan yang sangat besar. Selama lima belas tahun berikutnya, mereka mendirikan empat belas rumah sakit di Paris sendiri, memberikan sumbangan yang besar kepada tujuh gereja.
Hal anehnya, saat kematian Flamel sendiri, banyak orang yang menggeledah rumahnya dan menemukan banyak harta karun. Namun mereka tidak menemukan apa-apa, tapi makam Flamel dan Perenelle ditemukan kosong saat dibuka.
Banyak laporan bahwan Flamel pergi ke India, di mana ia terlihat sekitar tahun 1700, dan dilaporkan telah terlihat di Opera Paris tahun 1761. Flamel menulis sebuah kode alfabet yang disebut "Perjanjian Nicholas Flamel" pada akhir 1750-an dan diterbitkan pada tahun 1806 di London.
Itu ditulis dalam kerahasiaan dan hanya ditujukan untuk keponakannya. Seorang juru tulis Paris bernama Father Pernetti dan Monsieur de Saint Marc akhirnya berhasil memecahkan kode pada tahun 1758. Dan kemungkinan Flamel telah berhasil menemukan ramuan keabadian yang ia sebut-sebut lewat mimpi tersebut.
Oleh Syaipul A
Editor: Yogi Arfan