Golden Globe 2020 baru saja digelar, ajang penghargaan industri perfilman dan program televisi Amerika Serikat itu menghadirkan beberapa kejadian menarik. Joker yang digadang-gadang akan menjadi juara dalam nominasi film drama terbaik, ternyata harus mengakui keunggulan film 1917 garapan Sam Mendes.
Meskipun demikian, Joker tetap patut diapresiasi dengan pencapaiannya pada ajang penghargaan film bergengsi ini. Joker memecahkan rekor film adaptasi dari komik dengan dua penghargaannya yang berhasil didapat.
Selain itu, Golden Globe 2020 menghadirkan 5 fakta menarik yang sayang untuk dilewatkan, berikut ulasannya!
1. Kemenangan Aktris Asia Pertama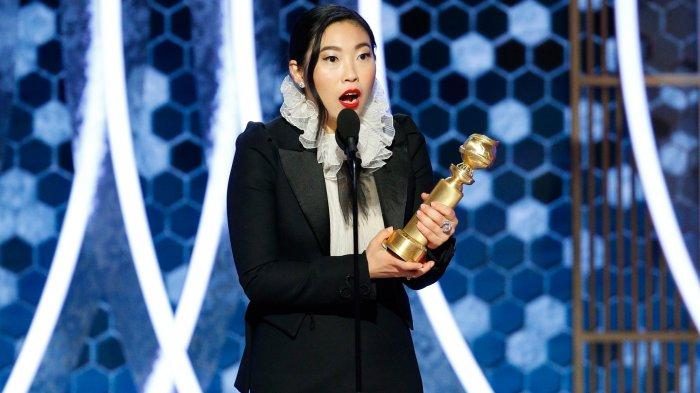 Golden Globe 2020 mencatatkan sebuah sejarah baru, Awkwafina yang merupakan aktris keturunan Asia menjadi pemenang sebagai aktris komedi terbaik. Ia mememerankan karakter dalam drama musikal komedi dalam The Farewell.
Ia bahkan mengalahkan beberapa artis dalam nominasi tersebut, Bernadette dan Ana de Armas dalam Knives Out, dan Cate Blanchett dalam Where'd You Go.
2. Peraih Nominasi Terbanyak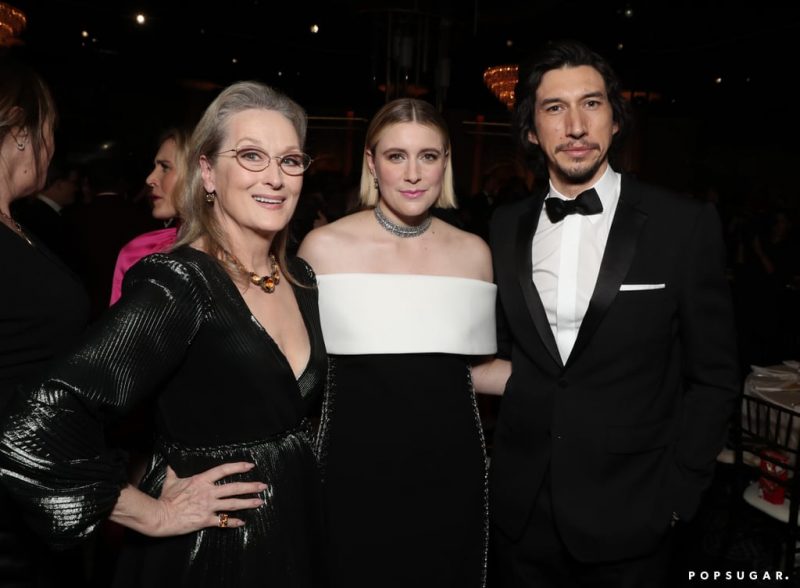 Dalam ajang penghargaan film Golden Globe 2020 kali ini, Meryl Streep menjadi artis dengan peraih nominasi terbanyak di ajang tersebut.
Dari total 32 nominasi, Meryl Streep meraih 9 penghargaan. Artis senior Barbra Streisand, juga meraih rekor kemenangan serupa.
3. Joker Raih Dua Penghargaan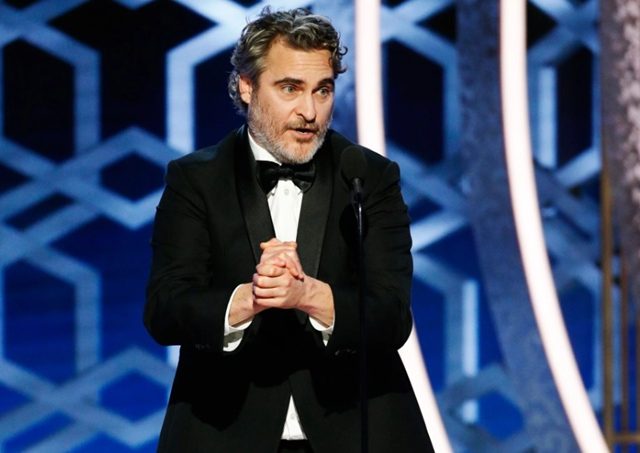 Meskipun tidak menjadi juara, film Joker mencatat rekor baru film adaptasi komik yang meraih dua penghargaan. Komposer Hildur Guðnadóttir meraih Musik Original Terbaik, lalu aktor terbaik film drama diraih oleh Joaquin Phoenix.
Joker menjadi film yang menarik perhatian dunia dengan topik kesehatan mentalnya. Sementara itu, sang aktor utama yang memerankan karakter Joker, Joaquin Phoenix merupakan aktor veteran yang telah banyak memenangkan penghargaan dalam dunia perfilman.
4. Parasite dan Bong Joon Ho Peraih Film Asing Terbaik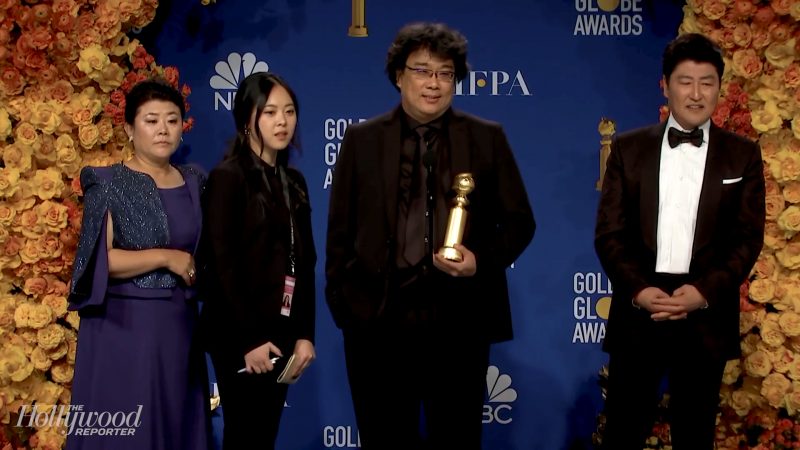 Film Asing terbaik dimenangkan oleh Bong Joon dengan film Parasitenya. Sosok Boong Joon lah yang menarik perhatian dunia, ia merupakan sutradara ternama di Korea Selatan.
Film Parasite sebelumnya telah menerima penghargaan Cannes 2019, film ini memotret kondisi sosial di Korea Selatan. Pada ajang Golden Globe 2020 kali ini, film tersebut mengalahkan The Farewell, Pain and Glory, Portrait of Lady Fire, dan Les Miserables.
5. Ramy Youssef Mengucapkan Takbir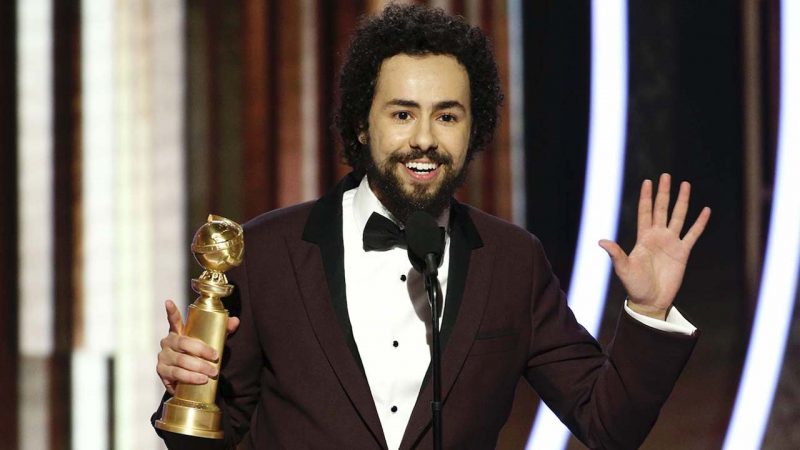 Kategori aktor dengan penampilan terbaik dalam serial televisi musikal dan komedi dimenangkan oleh aktor Ramy Youssef di ajang penghargaan film kali ini. Ia berperan sebagai Ramy dalam serial Ramy Hasan.
Ramy menerima Golden Globe 2020 dengan mengalahkan Hader dalam Barry, dan Paul Rudd dalam Living with Yourself, dan Ben Platt dalam The Politician Michael Douglas dalam The Kominsky Method.
Ada yang menarik saat ia menyampaikan pidato terkait kemenangannya, ia mengucap takbir atas rasa syukur pencapainnya tersebut.
"Allahu Akbar. Saya berterima kasih atas semua pihak yang mendukung saya dalam serial televisi ini," kata Ramy, seperti dikutip dari news.detik.com.