Selain K-Pop dan K-Drama, Korea Selatan ternyata juga memiliki film-film yang telah memiliki tempat tersendiri di hati para penggemarnya. Film Korea sendiri tak jauh beda dengan film-film hollywood, mereka memiliki berbagai banyak genre. Mulai dari romantis, komedi, hingga horor. Nah, berikut rekomendasi film korea terbaik yang bisa kalian jadikan referensi!
1. Parasite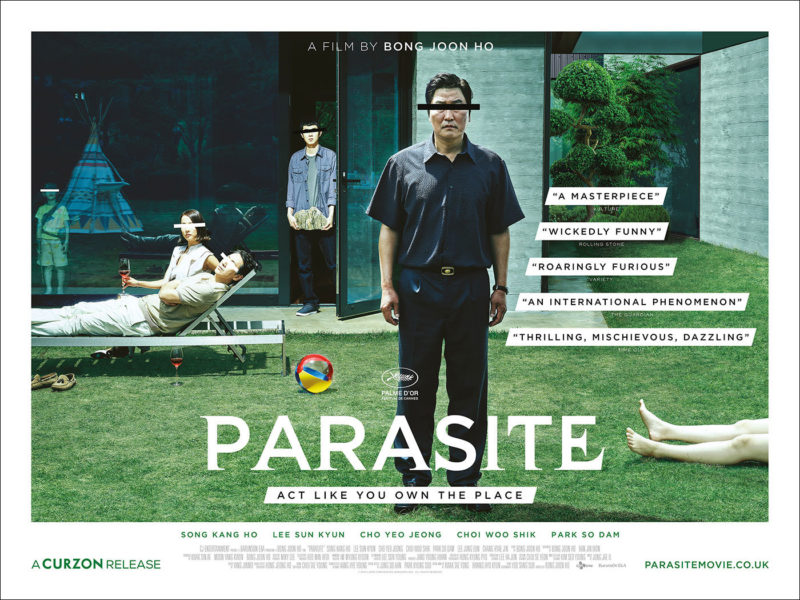 Rekomendasi film korea yang pertama adalah Parasite. Parasite merupakan film asal Korea yang berhasil menyabet empat piala bergengsi Oscar. Film ini menceritakan sebuah keluarga yang miskin di Korea Selatan yang tak memiliki masa depan. Lalu suatu hari, salah satu anak dari keluarga tersebut berhasil menjadi guru les privat di keluarga orang kaya.
Anak yang diperankan oleh Choi Woo-shik ini seakan bisa membuka gerbang masa depan yang lebih cerah bagi keluarganya. Ia pun turut membawa keluarganya agar bisa bekerja juga di dalam rumah dari keluarga kaya tersebut. Namun ia melakukannya dengan cara yang licik.
2. A Werewolf Boy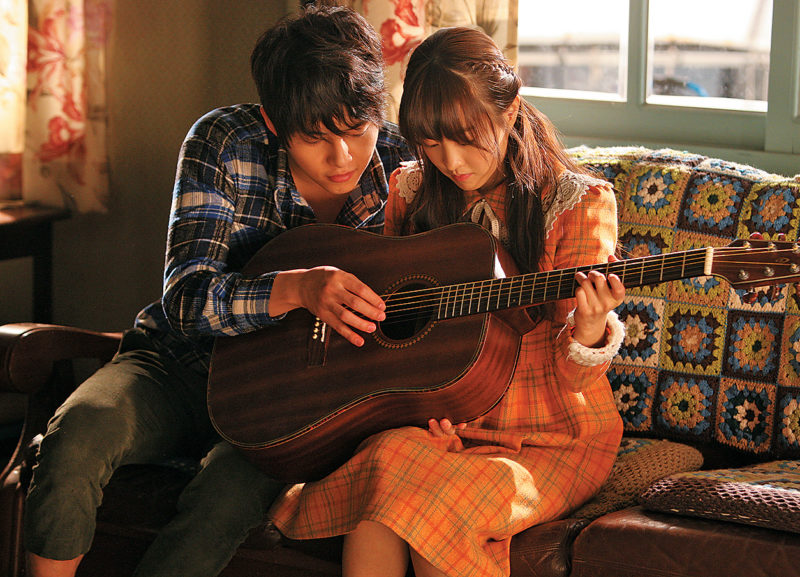 Diisebut-sebut sebagai film Korea romantis terbaik. Menceritakan tentang sebuah keluarga yang pindah ke sebuah rumah tua di daerah pedesaan. Di rumah tersebut, ternyata terdapat seorang anak lelaki serigala. Anak perempuan dari keluarga tersebut yang diperankan oleh Park Bo Young, mengajari anak lelaki serigala itu banyak hal.
Mulai dari cara berpakaian, menulis, berbicara, dan kebiasaan manusia lainnya agar kelak ia bisa hidup sebagai pria normal seperti pria pada umumnya. Karena anak perempuan itu merupakan satu-satunya orang yang memberikan kasih sayang padanya, sang anak lelaki serigala itu pun jatuh cinta pada perempuan itu.
Namun, terkadang insting hewannya keluar ketika terdesak, dan hal itu membuat orang-orang takut dan berusaha untuk memisahkan mereka berdua. Untuk menyelamatkannya, anak perempuan itu pun meninggalkannya dengan jani, "Tunggu aku, aku akan kembali untukmu,".
3. The Wailing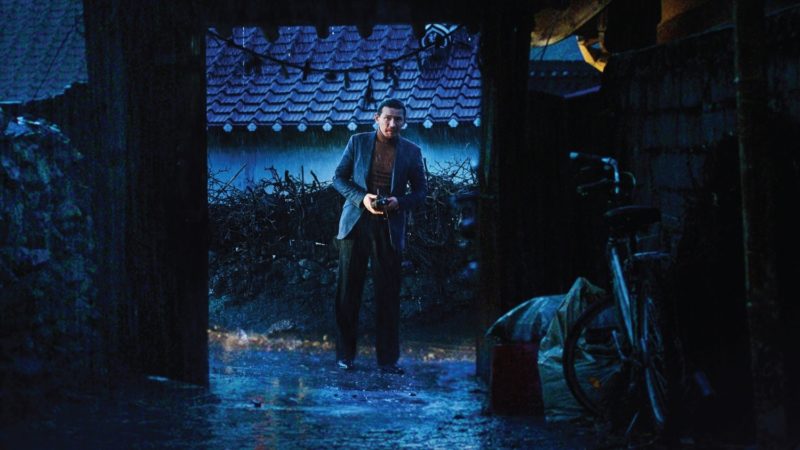 Rekomendasi film korea yang ketiga yaitu The Wailing, film ini memiliki genre horor. Tak seperti film horor yang sering kita temukan, film ini tidak menjual adegan jumpscare untuk memicu rasa takut.
Film ini menceritakan tentang kasus pembantaian keluarga di sebuah desa bernama Gokseung di Korea. Karena di desa tersebut sering ditemui jamur-jamur yang tumbuh, polisi mencurigai bahwa pembunuh menjadi gila karena mengonsumsi jamur-jamur tersebut.
Sebagian warga berasumsi bahwa kasus pembunuhan itu disebabkan oleh seorang pria Jepang yang tinggal menyendiri di tengah hutan. Awalnya tak percaya, namun lambat laun Jong-goo selaku penyedik akhirnya mencurigai gelagat pria Jepang tersebut.
Karena hal itu, tiba-tiba anak perempuan Jong-goo mengalami hal ganjil. Anaknya tiba-tiba jatuh sakit dan bergelagat aneh, pada tubuhnya juga terdapat ruam-ruam dan bintik nanah. Akhirnya Jong-goo juga mencurigai pria Jepang tadi sebagai penyebab hal ganjil yang terjadi pada anaknya.
Awalnya kita akan disuguhi lawakan dan perilaku lucu dari Jong-goo, namun lama-lama alur berubah menjadi semakin gelap dan menegangkan. Kita juga bisa ikut merasakan firasat buruk ketika Jong-goo mendatangi rumah si pria Jepang di tengah hutan tersebut. Di sana terdapat sebuah ruangan yang dipenuhi lilin, dan alat ritual seperti tempat pemujaan iblis.
4. The Closet (2020)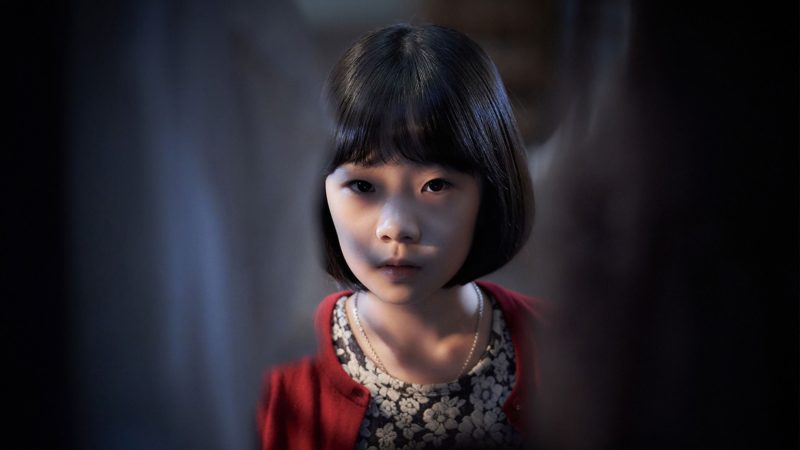 Rekomendasi film Korea yang ke empat juga memiliki genre horor. Menceritakan seorang suami bernama Sang Won yang harus merawat putrinya seorang diri yang ditinggal sang istri meninggal karena kecelakaan. Sejak itu, hubungan Sang Won dan putrinya Yi Na menjadi canggung.
Untuk mengatasi kecanggungan itu, mereka memutuskan untuk pindah ke rumah baru. Suatu hari, Yi Na mengatakan bahwa dirinya memiliki teman baru. Sang Won pun merasakan tanda-tanda yang tak biasa dari Yi Na. Ia juga mendengat suara aneh dari lemari Yi Na.
Kemudian suatu hari, Yi Na menghilang. Sang Won pun bergegas mencari Yi Na. Lalu, saat itu Sang Won bertemu seorang pria misterius yang memberitahukan bahwa ia mengetahui keberadaan Yi Na. Sang pria misterius tersebut menunjuk ke lemari Yi na tersebut.
5. My Annoying Brother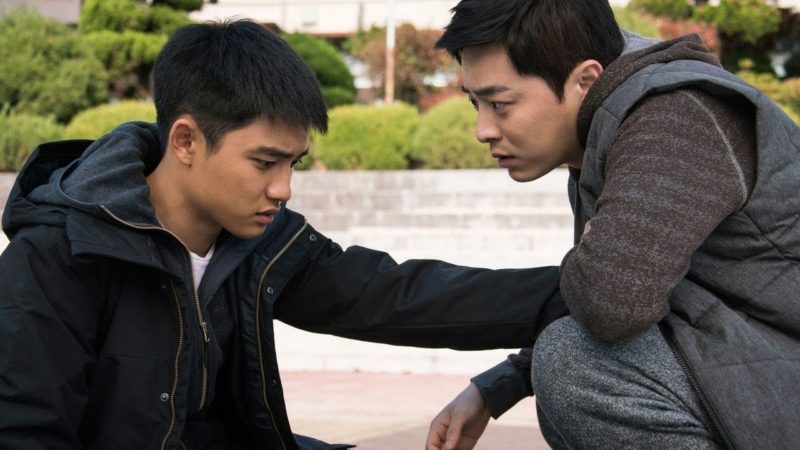 Film ini bertema keluarga dan dirilis pada tahun 2016 silam. Film yang sarat akan pesan moral ini menjadi rekomendasi film korea terbaik terakhir yang kami rekomendasikan untuk kalian.
Menceritakan tentang seorang atlet Judo bernama Doo-Young yang harus kehilangan penghlihatannya ketika dia menjalani kompetisi. Hal ini pun dimanfaatkan oleh kakaknya yang merupakan seorang narapidana bernama Doo-Sik. Ia memanfaatkan insiden yang menimpa adiknya tersebut untuk menjadi alasan agar ia bisa bebas dari penjara.
Mereka memiliki sifat yang bertolak belakang, dan tidak dekat layaknya saudara pada umumnya. Namun ada suatu hal yang harus mereka selesaikan dan justru akan mendekatkan hubungan di antara mereka satu sama lain.
5 Rekomendasi Film Introvert Terbaik untuk Kalian yang Suka Mager di Rumah