Dunia politik memang sedang menjadi perhatian setelah adanya gugatan salah satu paslon ke MK. Sidang sengketa pemilu yang dilakukan di Mahkamah Konstitusi itu memunculkan sebuah istilah baru yang bernama politik post-truth .

Nah apa itu politik post-truth itu? Istilah ini mulai muncul ke permukaan setelah tim kuasa hukum TKN 01, Yusril Ihza Mahendra yang menyindir TKN 02 yang menggunakan politik post-truth.
Apa Itu Politik Post-Truth?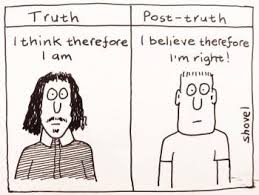 Politik Post-Truth bisa dikenal sebagai sebuah strategi untuk membangun narasi politik demi memperoleh emosi publik memanfaatkan informasi yang taksesuai dengan fakta yang ada.
Dalam politik Post-Truth masyarakat seakan digiring dengan pendekatan emosional. Sehingga, mereka seakan mengesampingkan logika dan data yang tak sesuai dengan emosionalnya meskipun itu merupakan sebuah fakta.
Tentunya, ini akan membuat masyarakat tak bisa berbuat dengan bijak dan secara tak sadar akan lebih menggunakan kemampuan emosionalnya daripada logikanya.
Meurut Professor Ilmu Politik dari University of Sydney, John Keane dalam tulisannya 'Post-truth Politics and Why The Antidote Isn't Simply Fact-checking and Truth, politik Politik Post-Truth dijelaskan sebagai komunikasi yang berisi 'kebohongan yang dilakukan oleh pembicara, padahal ia tahu bahwa yang ia ucapkan adaah tak sesuai dengan fakta.
Donald Trump Pernah Gunakan Politik Post-Truth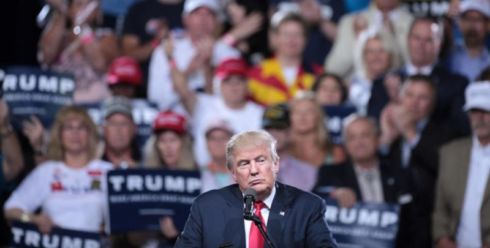 Politisi yang terciduk menggunakan politik ini adalah Donald Trump. Dalam beberapa kesempatan dirinya sempat mengucapkan informasi yang tak sesuai dengan fakta yang ada.
Contohnya, dirinya menfatakan bahwa di California tak pernah ada kekeringan. Padahal California pernah dilanda kekeringan. Kemudian, saat hari pelantikannya, ia mengklaim bahwa cuaca sedang cerah karena Tuhan tak membiarkan hujan turun.
Memang dalam konsepnya, para penganut politik ini tidak mementingkan kebenaran data yang mereka sampaikan. Yang terpenting adalah tujuan mereka untuk menggerakan emosional masyarakat terwujud.
Sumber : Detik