Pernahkah kalian membayangkan berada di tempat yang jauh dan sulit dijangkau dari dunia luar? Ternyata, tempat terasing dari dunia luar bukan hanya ada di film-film saja, di dunia nyata, juga terdapat orang yang tinggalnya di tempat terpencil sehingga sangat cocok bagi kaum introvert yang cenderung mencari dan menikmati suasana yang sepi dan hening. Ada Paro Taktsang di Bhutan, Meteora di Yunani, Village of Gásadalur di Faroe Island, Lukomir di Bosnia-Hergezovina, dan Tristan da Cunha di Atlantik.
Kali ini, kami akan mengulas 5 tempat terpencil yang terisoalsi dari dunia luar tersebut. Ada yang terletak di gunung dan di pulau di tengah laut. Simak ualasan berikut!
1. Paro Taktsang, Tempat Terpencil di Bhutan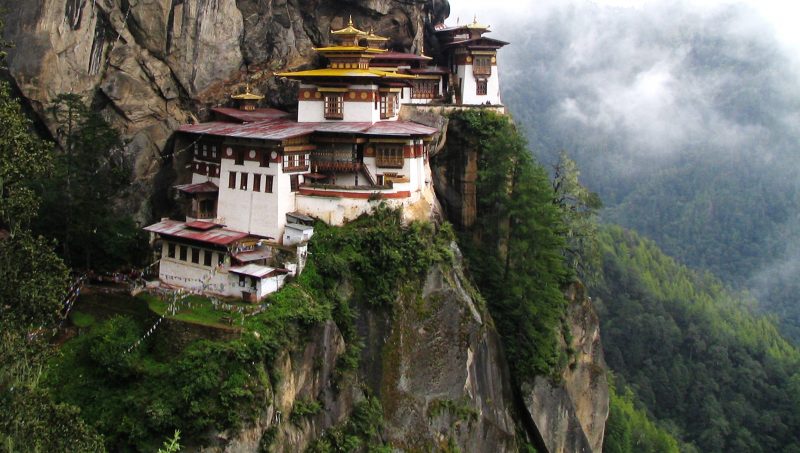 Tempat terpencil untuk kaum introvert yang pertama ialah Paro Taktsang. Tempat ini dikenal juga dengan sebutan Tiger's Nest atau sarang harimau. Dibangun pada tahun 1692, di sekitar Gua Taktsang Senge Samdup. Pari Taktsang merupakan sebuah kuil suci untuk pemuka agama Buddha. Terletak di atas pegunungan, menjadikan tempat ini sebagai tempat yang tenang.
Sebuah cerita mengatakan alasan Paro Taktsang dibangun di area tersebut. Menurut cerita itu, konon pada abad ke-8, area tersebut merupakan tempat Guru Padmasambhava bermeditasi selama tiga tahun, tiga bulan, tiga hari dan tiga jam.
2. Meteora, Tempat Terpencil di Thessaly, Yunani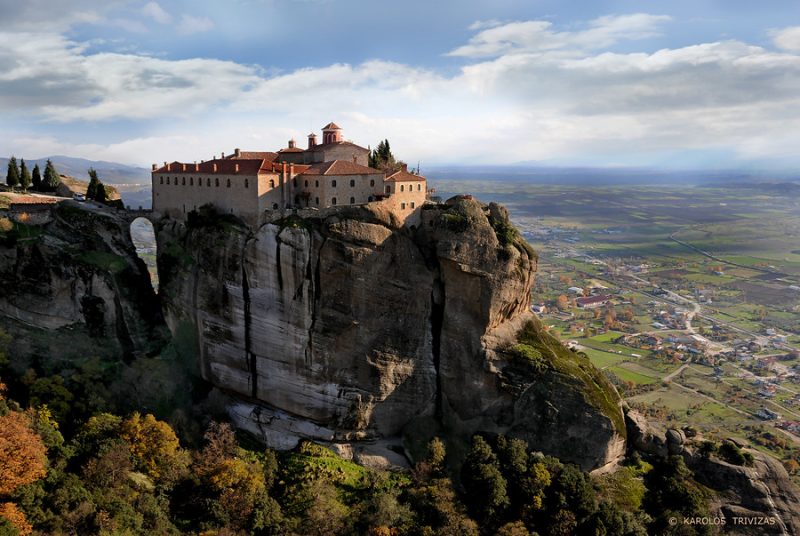 Tempat terpencil yang cocok buat kaum introvert selanjutnya ialah Meteora. Rumah-rumah yang bediri di atas tebing ini, sebenarnya merupakan bangunan biara yang sudah ada sejak zaman dulu. Pada tahun 2015, tercatat populasi di sana hanya ada 56 orang, 41 biarawati dan 15 biarawan.
Daerah yang termasuk warisan budaya dunia UNESCO ini, pada awalnya terdapat 24 rumah yang ditempati para biara. Namun sekarang hanya ada enam bangunan yang bisa digunakan.
3. Village of Gásadalur, Tempat Terpencil di Faroe Islands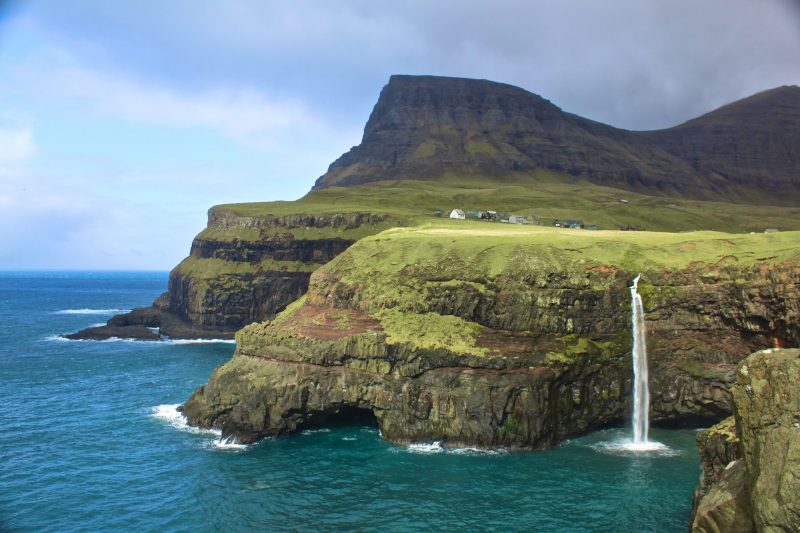 Awalnya, Desa Gásadalur ini merupakan sebuah tempat yang paling terisolasi atau paling sulit diakses. Hingga akhirnya pada tahun 2004 dibangunlah sebuah terowongan yang menembus bebatuan, sehingga kendaraan roda empat mulai bisa masuk ke sana.
Sebelum terowongan dibangun, orang-orang yang ingin pergi ke sana menggunakan tiga cara, yaitu dengan menggunakan kapal, mendaki gunung, dan menggunakan helikopter.
Hingga tahun 2012, desa ini hanya memiliki populasi sebanyak 18 orang saja. Sungguh sebuah tempat yang sepi dan damai bagi kaum introvert.
4. Lukomir, Tempat Terpencil di Konjic, Bosnia-Herzegovina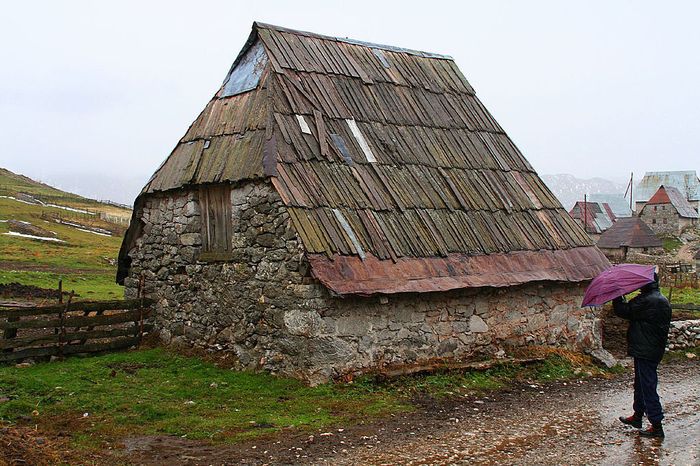 Desa ini terletak di negara Bosnia-Herzegoniva. Desa ini juga merupakan tempat terpencil di sana. Penduduk asli desa Lukomir, dipercaya sudah tinggal selama ratusan tahun secara turun temurun.
Tempat ini sering dijadikan sebagai lokasi dalam pembuatan film, karena tempat ini memiliki budaya yang masih asli dan alam yang indah. Selain itu, seluruh rumah di sana dibangun dengan tembok batu dan beratap kayu. Kaum introvert sangat cocok berwisata ke sini.
5. Tristan da Cunha, Tempat Terpencil di Atlantik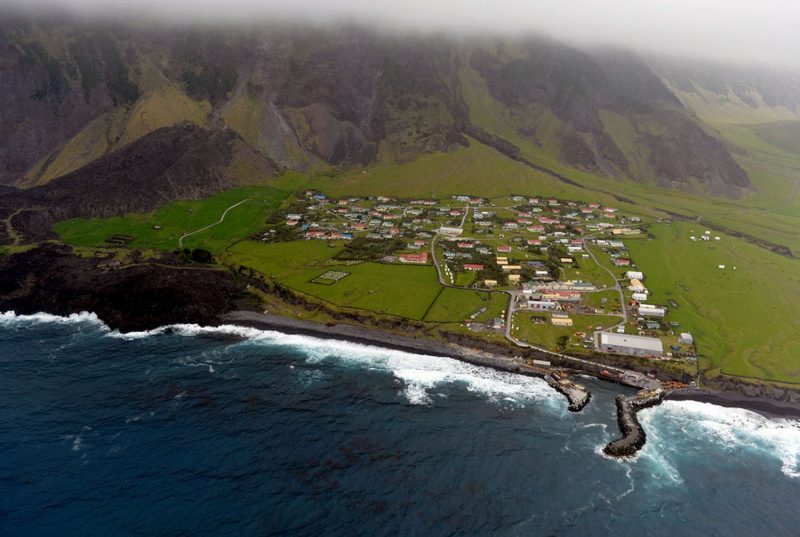 Dikenal juga sebagai tempat terpencil di dunia, karena letaknya berada di Samudera Atlantik, dan jauh dari mana-mana. Tempat ini terdiri dari beberapa pulau, itu sebabnya tempat ini lebih dikenal dengan nama Tristan.
Pada tahun 2017 tempat ini hanya memiliki populasi sebanyak 262 orang. Tempat ini juga merupakan tempat yang jauh dari berbagai negara tetangga. Paling dekat adalah Afrika Selatan, tapi jaraknya mencapai 2.816 kilometer serta 3.360 km dari Amerika Selatan.
5 Kisah Tragis Tewasnya Para Pendaki Gunung di Indonesia