Game horor memang punya daya tarik tersendiri. Apalagi kalo game horor itu berhasil membuat para pemainnya ketakutan, bisa dibilang game itu sukses membawakan genre horornya.
Namun masih banyak game-game yang bisa dibilang seram tapi tidak populer dikalangan para gamer, entah itu karena gameplay maupun masalah grafisnya. Namun game-game kurang terkenal yang ada di bawah ini tidak kalah dari game-game horor populer lainnya.
7 Game Horror Underrated
The Evil Within
The Evil Withing merupakan game bergenre survival horror yang dikembangkan oleh Tango Gameworks yang juga berkolaborasi dengan kreator seri Resident Evil, yakni Shinji Mikami. Kalo kamu suka banget main game untuk melawan monster-monster mengerikan, mungkin game ini sangat pas untuk kamu.
The Evil Withing bercerita mengenai Sebastian Castellanos, seorang detektif yang ditugaskan untuk menyelidiki kasus pembunuhan di sebuah rumah sakit jiwa.
Kamu bakal memankan Sebastian untuk menyelidiki kasus tersebut. Tapi tentunya tidak mudah, karena kamu bakal mendapatkan teror-teror mengerikan dari makhluk-makhluk mengerikan yang siap membunuhmu kapan saja.
Siren: Blood Curse
Game ini merupakan remake dari seri pertamanya yaitu Siren. Siren: Blood Curse dapat kamu mainkan di PlayStation 3. Walaupun game ini tidak terlalu populer dikalangan para gamer, game ini mampu menghadirkan begitu banyak adegan-adegan menyeramkan yang bikin para pemainnya bergidik ketakutan.
Di game ini kamu bakal mengendalikan karakter yang terjebak di dalam situasi genting di desa Haruda. Karakter yang kamu mainkan-pun bukanlah orang spesial seperti agen mata-mata ataupun anggota militer, melainkan orang biasa yang tidak berpengalaman.
Kamu bakal merasakan banyak sekali kejadian supranatural yang kamu harus kamu hadapi. Salah satunya teror makhluk mengerikan bernama Shibito.
Detention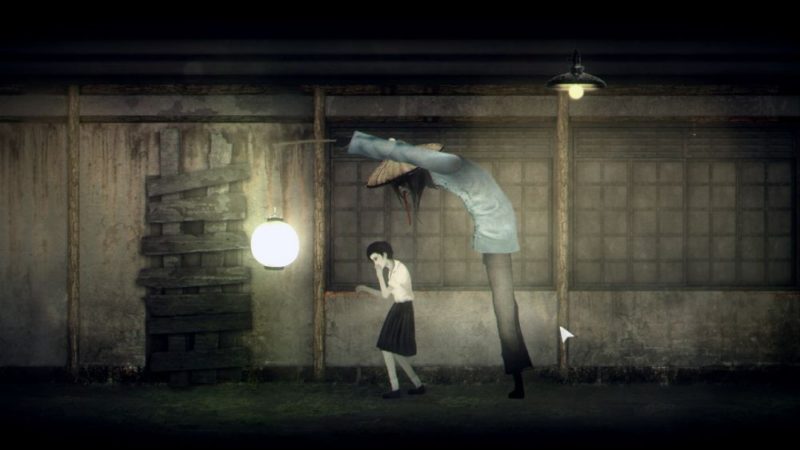 Detention merupakan game horor side-scrolling yang dikembangkan oleh Red Candle Games. Walaupun game ini memiliki budget yang kecil, namun game ini berhasil menyajikan nuansa horor yang mencekam.
Bercerita mengenai murid SMA yang terjebak di sebuah sekolah akibat badai besar yang melanda sekolah tersebut. Ray, sang tokoh utama harus berusaha keluar dari sekolah itu. Banyak sekali arwah gentayangan di dalam sekolah tersebut yang membuat game ini benar-benar punya rasa horor tersendiri.
Layers of Fear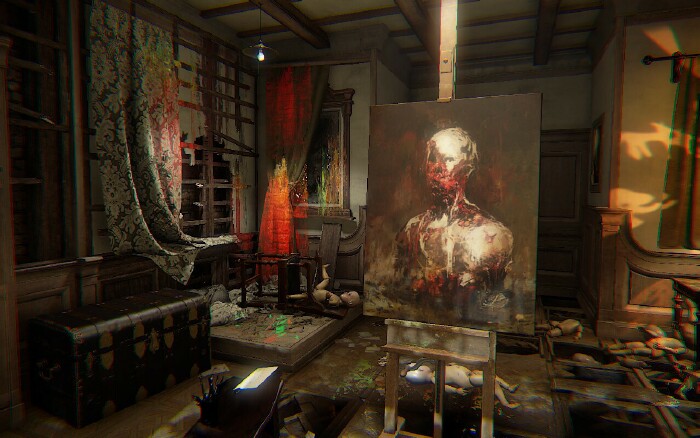 Layers of Fear adalah game horor yang dikembangkan sekaligus diterbitkan oleh Bloober Team. Memang game ini tidak terlalu menampilkan ketakutan seperti game horor pada umumnya, namun game ini mengangkat tema psikologis yang bakal mempengaruhi mental pemain.
Di game ini kamu bakal menjadi seorang penulis yang memiliki gangguan mental. Kamu harus menyelesaikan karya seninya, namun tentu itu tidak mudah, karena bakal banyak banget terror-terror psikologis mengerikan pada rumah tersebut.
Amnesia: The Dark Descent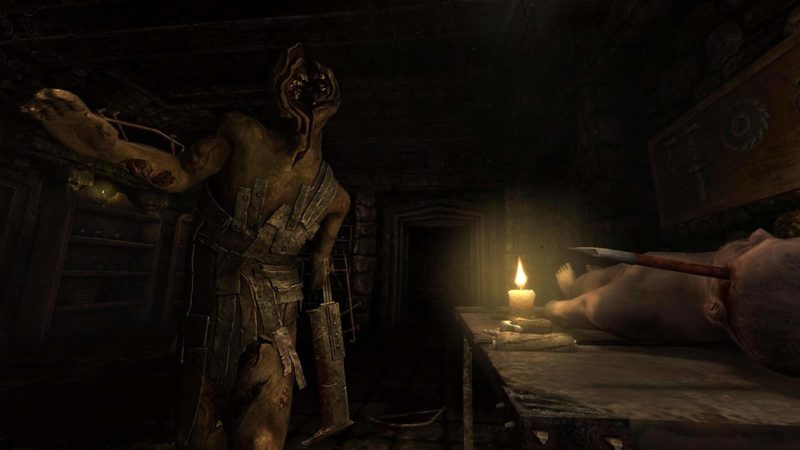 Amnesia: The Dark Descent merupakan game petualangan horor yang dikembangkan oleh Frictional Games dan dirilis pada tahun 2010. Di game ini kamu bakal menjadi Daniel, yang tidak tahu penyebabnya terbangun di sebuah kastil tua abad pertengahan yang ternyata adalah sebuah kuburan.
Dalam game ini kamu tidak dapat menggunakan senjata apapun, yang kamu bisa hanya lari dari kejaran makhluk mengerikan. Sesekali juga karakter utama yang kamu mainkan kesadarannya sering terganggu yang tentunya bakal membuat pemain kesusahan.
Fatal Frame II: Crimson Butterfly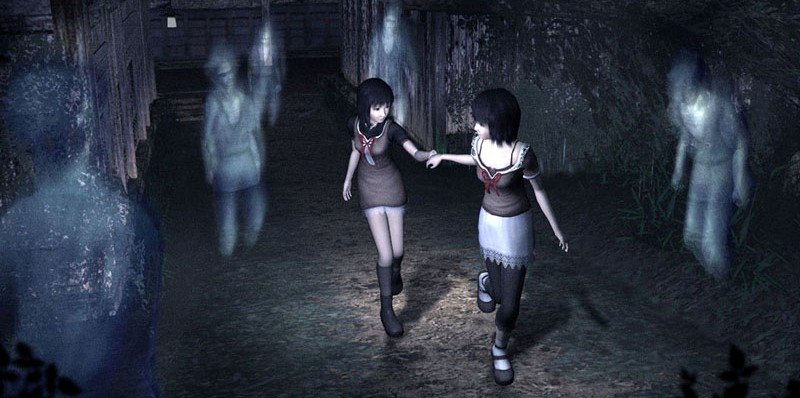 Game ini merupakan game horor jepang yang mengusung tema horor bertahan hidup. Game ini dikembangkan dan diterbitkan oleh Tecmo. Hampir mirip seperti DreadOut, kamu bakal mengendalikan seorang gadis yang harus melawan hantu-hantu mengerikan. Kamu bakal hanya dipersenjatai satu buah kamera bertujuan untuk melawan dan bertahan dari terror makhluk-makhluk halus.
SOMA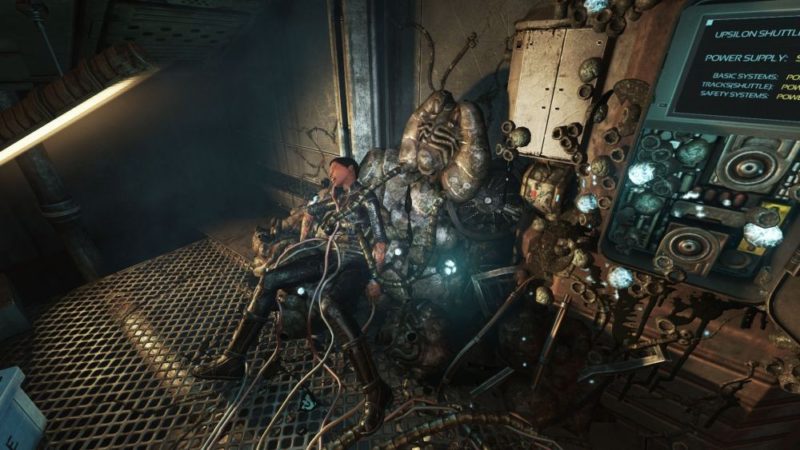 SOMA adalah game horor bertahan hidup yang dikembangkan oleh Frictional Games yang juga developer dari game Amnesia: The Dark Descent. Game ini bisa anda mainkan di Linux, OS X, Microsoft Windows, Playstation 4 dan Xbox One.
Mirip dengan game Amnesia, SOMA memiliki karakter utama yang tidak bisa melakukan perlawanan. Kamu bakal hanya disuruh lari dan bersembunyi dari monster-monster mengerikan yang berusaha mengejarmu. Tentu hal ini bakal bikin pemainnya panik dan ketakutan.
Nah sobat BebasPedia! Itulah 7 Game Horror Underrated yang bikin nyali kamu ciut. Gimana nih menurut kalian tentang game-game di atas? Jangan lupa tulis pendapat kalian di kolom komentar ya!