Halo sobat BebasPedia! Buat kalian anak tahun 90-an, nonton film kartun sebelum berangkat maupun setelah pulang sekolah bahkan saat akhir pekan merupakan sebuah rutinitas.
Selain itu, menonton film kartun juga jadi hiburan ketika gadget masih belum canggih seperti sekarang ini. Film kartun hiburan ini sangat dinantikan karena ceritanya sederhana dan gambarnya menarik mata anak-anak.
Beberapa agensi kreatif pun berlomba-lomba untuk menyajikan tontonan menarik untuk anak-anak. Yups, salah satunya adalah Nickelodeon. Jaringan TV kabel yang berdiri pada tahun 1977 ini memang khusus memproduksi tayangan anak-anak dan pra remaja.
Beberapa film kartunnya pun ditayangkan di stasiun TV Indonesia, sehingga sebagian besar generasi 90-an sampai awal 2000-an saat itu gemar menontonnya.
Hey Arnold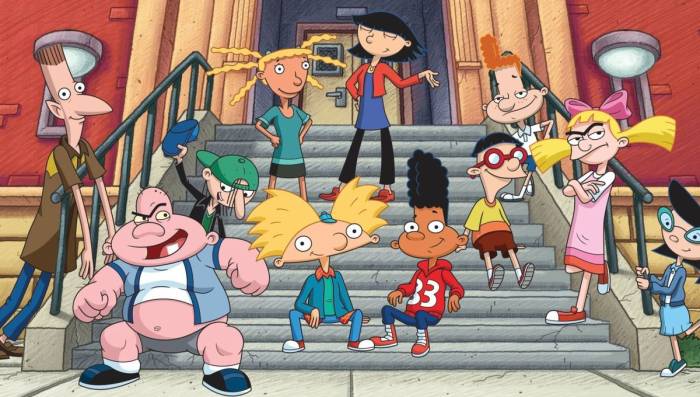 Kamu ingat ga dengan pemilik kamar di loteng dengan atap yang tembus pandang ke langit? Yups, Arnold dengan rambut jabrik dan topi kecilnya membuatnya selalu diingat oleh anak-anak generasi 90-an.
Arnold yang tinggal bersama kakek neneknya sering berkumpul bersama teman-temannya. Dia selalu ingin membantu dan memecahkan masalah yang ada di lingkungan tempat tinggalnya.
Tidak ketinggalan ada Helga, perempuan yang sering menggangu Arnold. Padahal sebenarnya dia ngelakuin itu karena suka dengan Arnold.
Rugrats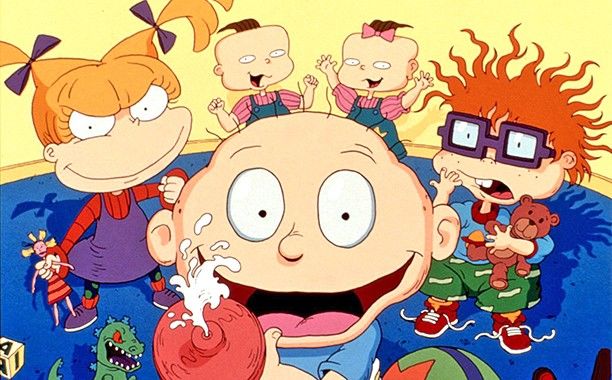 Kartun ini pernah jadi tayangan rutin di Lativi sekitaran thn 2000-an. Tapi, Rugrats pertama kali ditayangkan di Amerika tahun 1991. Bercerita mengenai sekelompok geng bayi yang suka berpetualang dari khayalan mereka sendiri. Ada Tommy, Chuckie, si kembar Phil dan Lil, dan pastinya si sepupu Angelica yang menyebalkan.
All Grown Up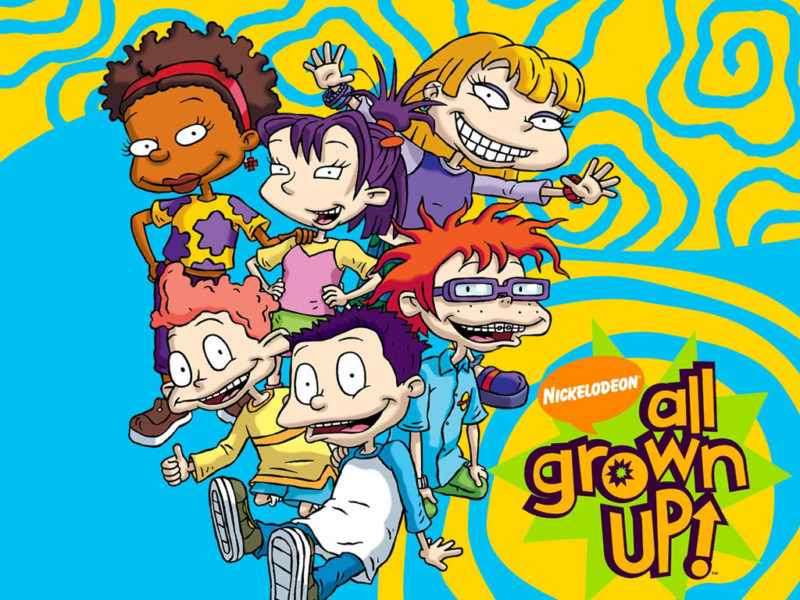 Jika kalian suka dengan film Rugrats, pasti kalian tau dengan film All Grown Up. Serial kartun ini adalah Spin Off dari Rugrats yang bercerita mengenai kehidupan 10 tahun kemudian dari karakter-karakter Rugrats. Tentu saja ceritanya berfokus di kehidupan pra-remaja di sekolah dan keluarganya.
Fairy Odd Parents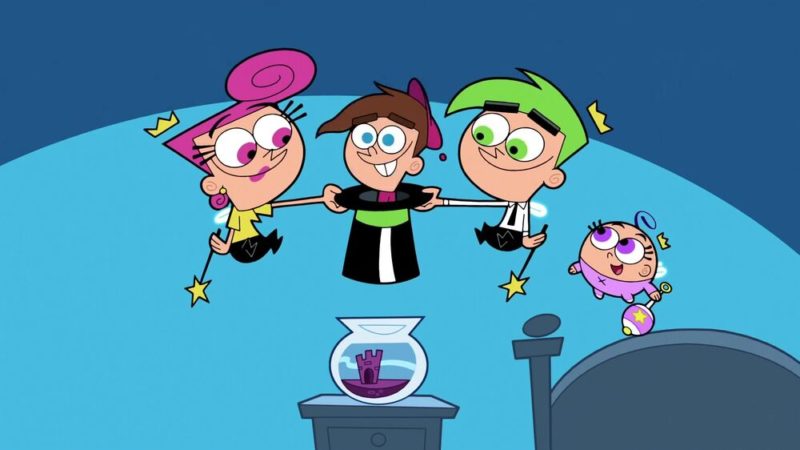 Siapa sih yang tidak ingin jadi Timmy Turner di kartun ini? Dia memiliki kedua orangtua seorang peri, Cosmo dan Wanda. Mereka bisa mengabulkan semua keiinginan Timmy kapan saja.
Bercerita mengenai kehidupan sehari-hari anak 10 tahun yang sering diganggu oleh Vicky, pengasuhnya, guru sekolahnya yang tergila-gila akan peri, Tn.Crocker dan lainnya. Kedua orang tua perinya, Cosmo dan Wanda bertugas untuk menjaga Timmy dan membuatnya bahagia.
CatDog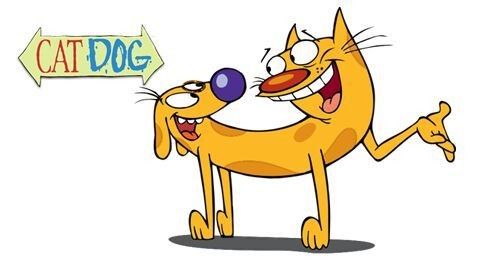 Masih ingatkan dengan karakter kartun unik yang satu ini? Yups, hewan ini bisa kamu temukan di serial kartun CatDog yang karakternya setengah kucing dan anjing.
Kartun ini menggambarkan kejadian nyata, bagaimana tidak? Karakter Cat dan Dog saling berlawanan. Cat lebih pintar sedangkan Dog memiliki fikiran yang bodoh dan licik. Mereka pun tidak akur satu sama lain.
The Adventures of Jimmy Neutron : Boy Genius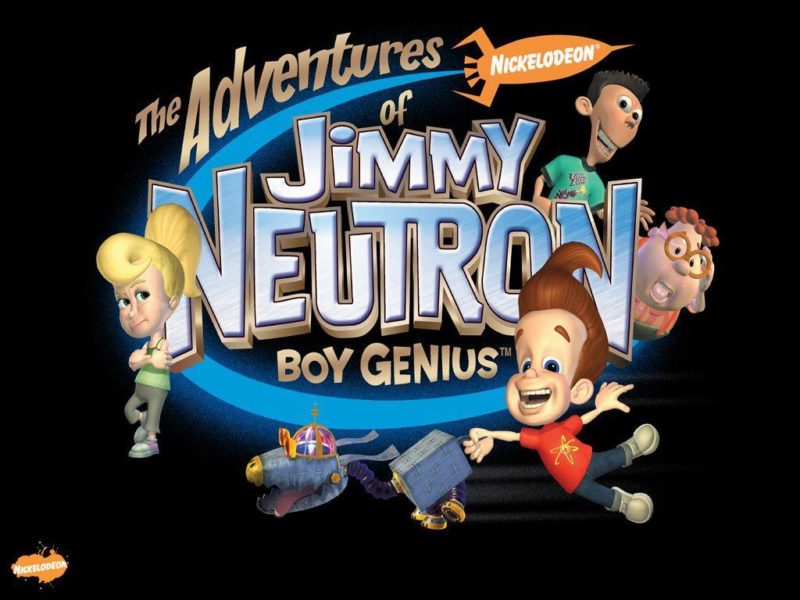 Serial Jimmy Neutron si anak jenius ini juga menjadi favorit anak 90-an loh. Kartun ini menceritakan tentang kehidupan sehari-hari seorang anak lelaki yang jenius dari Texas.
Jimmy punya IQ 210 yang menjadikannya anak terjenius di seluruh dunia. Banyak pengetahuan sains yang ada di otaknya itu membuatnya ingin terus menciptakan barang-barang berteknologi canggih.
Satu ciptaannya yaitu robot anjing yang setia menemaninya. Sayangnya kejeniusannya tidak selalu menguntungkan, malahan terkadang membuatnya jatuh ke dalam masalah.
The Wild Thornberrys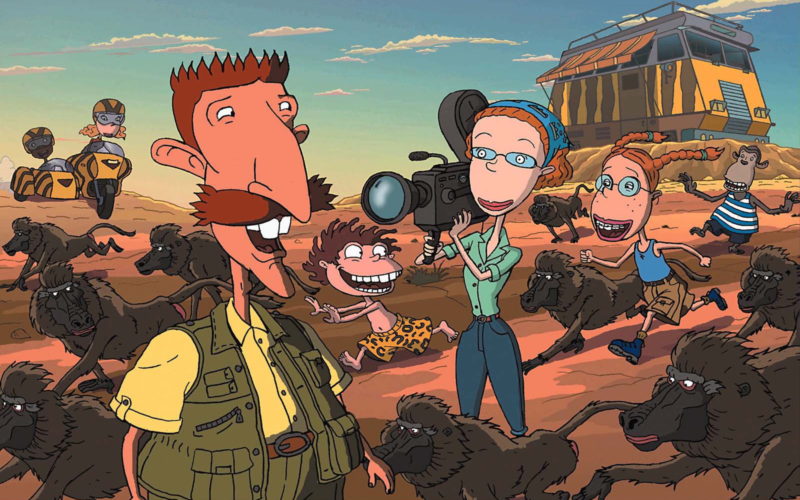 The Wild Thornberrys, bercerita mengenai kehidupan Eliza yang memiliki kemampuan berbicara dengan hewan. Film ini bakal mengajak kamu berpetualang di alam liar bersama dengan keluarganya, Thornberrys.
Ayah dan ibunya sebagai pembuat film dokumenter mengenai alam liar memberikan Eliza kesempatan untuk terus menjelajahi tempat-tempat baru dengan simpanse miliknya. Kemampuan berbicara unik ini jadi daya tarik tersendiri.
ChalkZone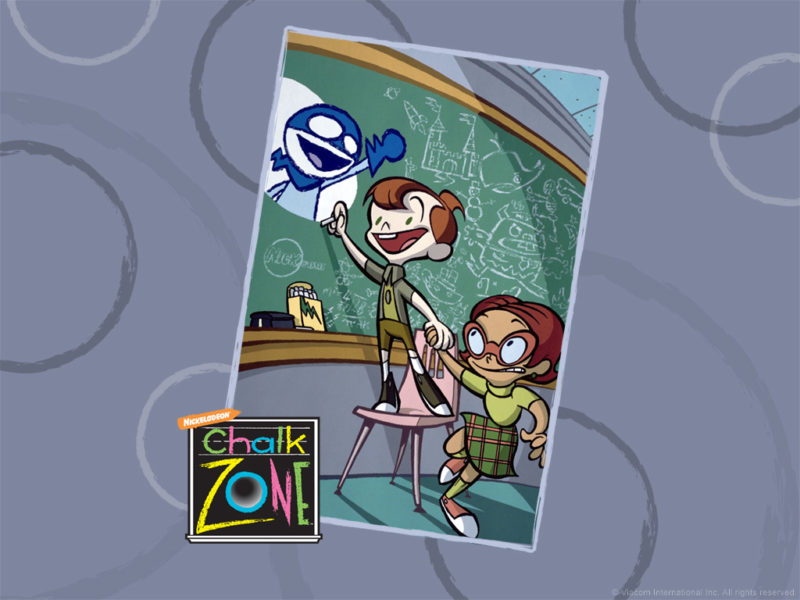 Tema lagu ChalkZone sangat membekas di hati penggemarnya, begitu juga dengan jalan cerita yang menarik dan seru. Karakter utama Rudy Tabootie mempunyai sebuah kapur ajaib yang bisa membawanya ke dunia kapur.
Petualangannya ditemani oleh teman kelasnya, Penny dan teman dari dunia kapurnya, Snap. Bermacam kejadian seru selalu menimpa mereka di dunia kapur.
Blue's Clues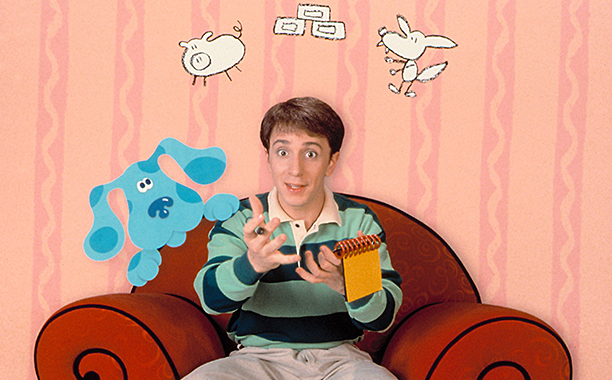 Masih ingatkah dengan film tontonan anak-anak ini? Blue's Clues pertama kali tayang pada tahun 1996. Dalam film ini, anak-anak bakal diajak untuk mencari petunjuk yang ditinggalkan oleh si Anjing Blue. Selain itu acara ini dipandu oleh kak Steve yang ramah dan sangat menyenangkan.
Franklin the Turtle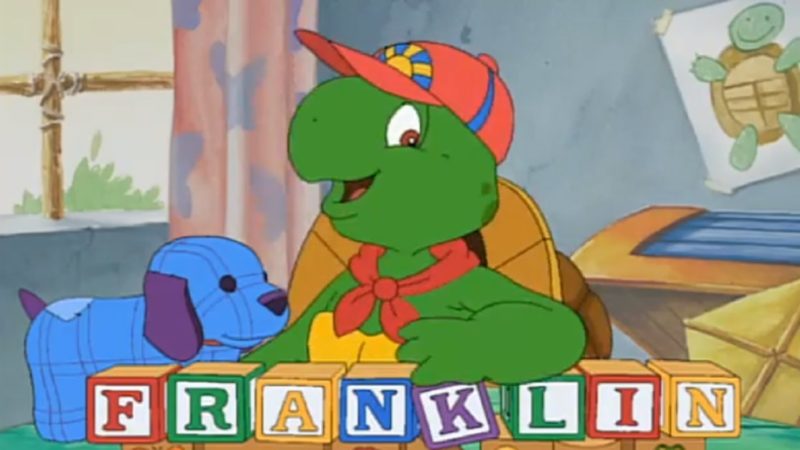 Kisah mengenai kehidupan sederhana seekor kura-kura beserta keluarga dan teman-temannya ini bisa membuat waktu istirahat kita tidak sia-sia. Franklin memiliki teman beruang, angsa, rubah, berang-berang, Kelinci dan lainnya.
Bercerita mengenai kehidupan sehari-hari di lingkungan sekolah maupun di rumahnya. Kartun ini sangat nyaman saat ditonton oleh anak-anak.
Nah sobat BebasPedia, itulah 10 Film Kartun Nickelodeon tahun 90-an. Yang mana nih film kartun yang jadi favorite kamu di masa itu? Tulis pendapat kalian di kolom komentar ya!