Richard Dawkins adalah seorang penulis, ahli etologi, biologi evolusioner, ilmu pengetahuan umum Britania Raya. Dawkins juga dikenal sebagai ateis yang vokal mengemukakan gagasannya baik dalam bentuk tulisan maupun lisan. Sedangkan Sam Harris adalah seorang penulis non-fiksi asal Amerika Serikat dan dia juga seorang kritikus agama terkemuka dan dianggap sebagai bagian dari pergerakan "Ateisme Baru" .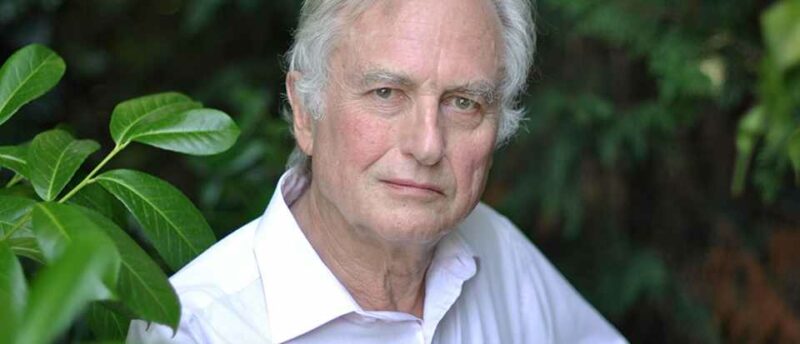 Ketika buku berjudul The God Delusion muncul pada tahun 2006 dan menjadi buku laris yang dikemukakan oleh Richard Dawkins, Karena buku itu Dawkins telah menciptakan sebuah polemik baru bagi kaum ateis militan.
Dawkins tidak hanya menolak entitas ataupun eksistensi Tuhan, dia juga menunjukkan secara terang-terangan ketidaksukaan terhadap spiritualitas. Dawkins mendasarkan argumennya pada alasan-alasan sederhana bahwa dunia fisik tampak adanya. Dia mendeskripsikan agama sebagai kondisi terperdaya tanpa ada dasar pada realitas.
Dawkins juga seringkali memaparkan sebuah statement yang kontroversial, salah satunya ialah :
"Bayangkan jika tak ada Taliban yang meledakkan patung-patung kuno, tak ada pemenggalan kepala orang-orang yang menghina Tuhan yang dipertontonkan secara publik, tak ada pencambukan atas kulit kaum wanita akibat kejahatan yang menunjukkan kulitnya walaupun hanya sedikit".
Setelah mendengarkan serangkaian list mengerikan yang Dawkins kemukakan, kita mungkin akan berpikir bahwa orang-orang beragama akan berbondong-bondong untuk bergabung mendukung pandangan kaum ateis. Namun, ternyata tidak demikian. Terjadinya degradasi agama populer di Amerika, disusul Eropa, sudah dimulai tahun 1950's dan belum membaik hingga sekarang.
Pada abad ilmiah dan skeptis, petaka yang tak terkendali pada ke-20 mampu mengosongkan bangku gereja dengan kecepatan yang stabil. Namun, belum terjadi dampak kengerian yang masif oleh Dawkins, yang tidak bisa mematuhi Tuhan dan harus menyerang siapapun yang beriman.
Tak terlepas dari itu, Harris sebagai partner Dawkins juga mengundang polemik atas bukunya yang berjudul "The End Of Faith" karena memicu banyak respons keras dari kalangan orang beriman. Banyak dari mereka adalah kaum fundamentalis.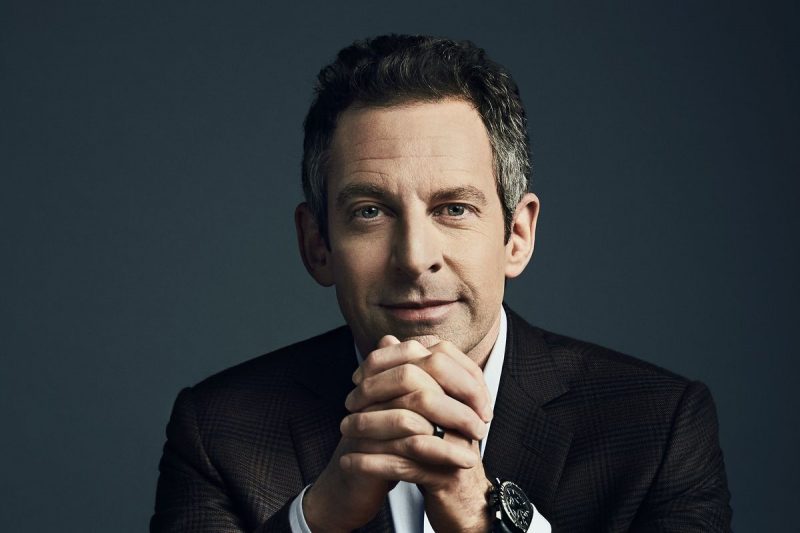 Bagian terburuk dalam surat-surat tanggapan yang Harris dapatkan menunjukkan sikap intoleransi yang parah terhadap kritikan dan surat-surat tanggapan itu mendorong Harris untuk menulis buku lain yang lebih berdampak parah yang berjudul "Letter to a Christian Nation".
Dalam kedua buku tersebut, Harris mengulang-ulang tema dasar yang sudah usang tentang ancaman agama sudah menyebar, juga telah menginfeksi setiap level masyarakat Amerika.
Bila kita meninggalkan penyimpangan ateisme militan yang tersisa adalah imbauan hati nurani. Kedua orang tersebut itu ingin agar masyarakat melakukan usaha terakhir yakni menghapuskan ataupun meninggalkan Tuhan demi kebaikan bersama. Kebaikan bersama merupakan soal nurani pribadi. Agama terlibat dalam hal-hal yang mengerikan.
Di lain cerita, jika Dawkins bisa meyakinkan kita secara konklusif bahwa Tuhan adalah sebuah peninggalan tak berharga dari abad takhayul, maka Roh Kudus pun tidak mungkin ada. Dawkins telah menjadi selebritas publik berkat buku "The God Delusion".
Buku tersebut menerima sejumlah ulasan pedas atas gagasan-gagasan ekstremnya. Salah satu hal yang dikritik adalah penyebutan tindakan-tindakan keji yang dilakukan atas nama agama. Masih banyak hal-hal lain dalam agama selain perilaku buruk yang dilakukan oleh kaum fanatik.
Referensi : The God Delusion, The End of Faith, Biographies of Richard Dawkins and Sam Harris
Penulis: Prince Mikael
Editor: Yogi Arfan