Seljuk adalah sebuah dinasti Islam yang pernah menguasai Asia Tengah dan Timur Tengah dari abad ke 11 hingga abad ke 14. Mereka mendirikan kekaisaran Islam yang dikenali sebagai Kekaisaran Seljuk Agung.
Kekaisaran ini terbentang dari Anatolia hingga ke Rantau Punjab di Asia Selatan. Kekaisaran ini juga adalah sasaran utama Tentara Salib Pertama. Dinasti ini didirikan oleh suku Oghuz Turki yang berasal dari Asia Tengah.
Dinasti Seljuk juga menandakan penguasaan Bangsa Turki di Timur Tengah. Pada hari ini, mereka dianggap sebagai pengasas kebudayaan Turki Barat yang ketara di Azerbaijan, Turki dan Turkmenistan dan Seljuk juga dianggap sebagai penaung Kebudayaan Persia.
Dinasti Seljuk berasal dari daerah pegunungan dan stepa Turkistan. Menjelang akhir abad ke-2 H atau abad ke-8 M. orang-orang Oghuz pindah ke arah barat melalui dataran tinggi Siberia ke Laut Arab dan sebagian ke wilayah Rusia.
Kemajuan Ilmu Pengetahuan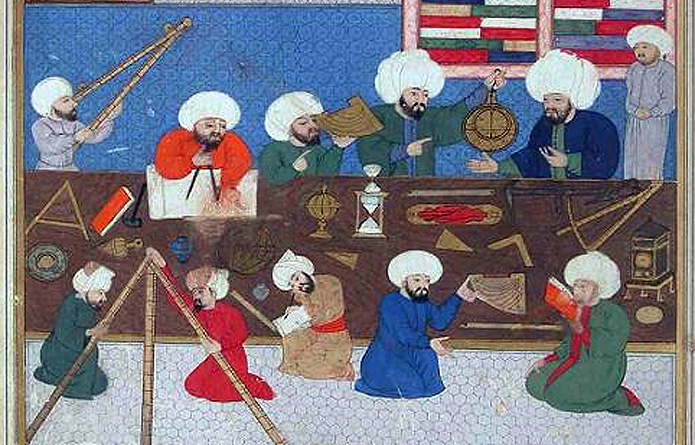 Pada era kekuasaan Seljuk terdapat sejumlah penelitian mengenai kemajuan ilmu pengetahuan. Ada sejumlah peneliti yang menyebutkan bahwa pada masa ini terjadi stagnasi di bidang ilmu pengetahuan, sastra, seni, juga ilmu filsafat di Dunia Islam.
Ada dua institusi penting yang berkembang pesat pada masa pemerintahan Dinasti Seljuk, yakni madrasah dan rumah sakit. Pada masa itu, madrasah dan rumah sakit dibangun di mana-mana.
Madrasah, perpustakaan, dan rumah sakit bermunculan di wilayah-wilayah yang dikuasai Dinasti Seljuk, seperti kota Baghdad, Merv, Isfahan, Nishapur, Mosul, Damaskus, Kairo, Aleppo, Amid (Diyarbakir), Konya, Kayseri, dan Malatya.
Insititusi itu berkembang menjadi pusat-pusat kebudayaan Seljuk Islam. Pada masa pemerintahan Dinasti Seljuk, arsitektur bangunan banyak yang terbuat dari batu-batuan yang tahan lama. Sehingga berbagai macam bangunan yang dibangun bangsa Seljuk kebanyakan masih bertahan selama beberapa abad.
Salah satu bukti bahwa ilmu pengetahuan dan sastra tidak padam pada masa pemerintahan Dinasti Seljuk adalah banyaknya para ilmuwan dan intelektual Muslim yang terus mengembangkan ilmunya.
Beberapa ilmuwan dan budayawan terkemuka yang lahir pada masa itu antara lain: Al-Juwayni, Abu Ishaq asy-Syirazi, Umar al-Khayyam, Al-Badi' al-Usthurlabi, Abul-Barakat Hibatullah bin Malka al-Baghdadi, Samuel al-Maghribi, Syarafuddin ath-Thusi, Kamaluddin bin Yunus, Shihabuddin Yahya bin Habsy as-Suhrawardi, Fakhruddin ar-Razi, Ibnu ar-Razzaz al-Jazari, Ibnu al-Atsir, serta Sayfuddin al-Amidi.
Pada era kepemimpinan Sultan Meliksah I (1072 – 1092) pernah berdiri observatorium besar di kota Isfahan. Ilmuwan, seperti Omer el-Hayyam dan teman-temannya, memanfaatkan observatorium tersebut untuk melakukan penelitian hingga akhirnya menghasilkan karya berjudul Zic-i Melikshahi atau (Buku Tabel Astronomi) dan Takvim-i Jalali (Kalender Jalalaean).
Pada masa itu, seorang ilmuwan bernama El-Bed' al-Usturlabi menuliskan bukunya yang berjudul al-Zij al-Mahmudi (Buku Tabel Astronomi Mahmudi). Sedangkan seorang ilmuwan yang bernama Ebu Mansur membuat karya berjudul el-Zij al-Senceri (Buku Tabel Astronomi Senceri).
Istana para Sultan Seljuk di Baghdad, Isfahan, dan Merv selalu dipenuhi para pelajar, ilmuwan, juga para penulis. Mereka menuliskan karya-karyanya baik dalam bahasa Arab maupun bahasa Persia. Bahkan literatur Islam Persia mulai mendunia di bawah Dinasti Seljuk.
Beberapa penulis besar yang karyanya masih bisa dinikmati pada saat ini antara lain karya Jalaladdin-i Rumi Hakani, Senayi, Nizami, Attar, Mevlan, dan Sa'di. Para penulis besar tersebut hidup dan mempersembahkan karya-karyanya kepada para sultan Dinasti Seljuk.
Kondisi ekonomi dan kesehatan masyarakat yang membaik di bawah kekuasaaan Dinasti Seljuk berhasil meningkatkan aktivitas dan prestasi masyarakatnya dalam bidang literatur, seni dan ilmu pengetahuan. Peningkatan aktivitas masyarakat dalam bidang seni dan ilmu pengetahuan ini mendapat dorongan yang signifikan dari pemerintah Dinasti Seljuk.
Sejak abad-ke 14 M, ratusan madrasah ditemukan tersebar luas di Anatolia. Hampir setiap wilayah Anatolia terdapat madrasah. Hal ini jelas menunjukkan bahwa Dinasti Seljuk sangat memperhatikan dunia pendidikan bagi rakyatnya. Gambaran berbeda terlihat di pusat Kekuasaan Islam di wilayah yang dikuasai bangsa lain, seperti Mesir, Suriah, dan Palestina, di mana madrasah hanya ditemukan di kota-kota besar saja, tidak seperti di Anatolia, baik di desa maupun di kota, pemerintah membangun madrasah.
Madrasah-madrasah yang dibangun Dinasti Seljuk tersebut masih banyak yang berdiri dengan tegak hingga saat ini dan dapat ditemukan di berbagai kota besar, kota kecil, bahkan di pedesaan yang ada di Anatolia.
Pembagian Wilayah
Wilayah Imperium Turki Seljuk dibagi menjadi lima bagian:
Seljuk Besar (Iran); wilayahnya meliputi Khurasan, Rayy, Jabal, Irak, Persia, dan Ahwaz. Ia merupakan induk dari yang lain. Jumlah Syekh yang memerintah seluruhnya delapan orang. Pada masa Maliksyah, wilayah dinasti Seljuk sangat luas, sehingga kemudian wilayahnya tersebut dibagi-bagikan kepada saudara-saudaranya. Ia sendiri tetap menduduki wilayah kekuasaannya di Seljuk Iran yang disebut Seljuk Besar. Seljuk Iran merupakan induk bagi cabang cabang Seljuk lainnya. Sepeninggal Maliksyah, anaknya, Barkiyaruk naik tahta atas dukungan dari kaum Madrasah Nizam Al Mulk.

Seljuk Al-Qawurdiyun (Kirman); wilayah kekuasaannya berada di bawah keluarga Qawurt Bek ibn Dawud ibn Mikail ibn Seljuk. Jumlah syekh yang memerintah dua belas orang. Disebut al – Qawurdiyun, nama yang dinisbahkan pada pendirinya, Qawur Qara Arslan Beq, saudara seayah Alp Arslan yang pergi ke Kirman dengan kelompok Guzz dan berhasil mendirikan pemerintahan di daerah Persia itu. Saat Maliksyah berkuasa, Qawurd berusaha menggulingkannya, tetapi ia kemudian dibunuh, lalu Maliksyah memberikan wilayah itu kepada Syah Bin Qawurd yang mewariskan daerah itu untuk keturunannya.

Seljuk Al-Iraq (Irak dan Kurdistan); pemimpin pertamanya adalah Mughirs al-Din Mahmud. Seljuk ini secara berturut-turut diperintah oleh sembilan syekh, dimulai dari kekuasaan Sultan Muhammad Bin Maliksyah, setelah ia mendapat bagian utara dari wilayah kekuasaan Seljuk. Sultan berikutnya adalah Mahmud, anak sulung Sultan Muhammad yang secara de facto hanya berkuasa di Irak. Namun semakin lama semakin banyak terjadi kekacauan menyangkut pengangkatan sultan sultan baru. Situasi ini seringkali dimanfaatkan oleh Khalifah Abbasiyah untuk mengurangi pengaruh mereka.

Seljuk As-Syam (Suriah); diperintah oleh keluarga Tutush ibnu Alp Arselan ibnu Daud ibnu Mikail ibnu Seljuk, yang memerintah Suriah atas perintah Sultan Maliksyah. Jumlah syekh yang memerintah lima orang. Namun sepeninggal Tutusy, Seljuk Suriah tidak berumur panjang. Anaknya, Ridwan, yang memeintah Allepo meninggal dunia dan tidak memiliki penerus yang kuat. Syams- al Muluk, anak Tutusy yang memerintah Damaskus juga wafat. Kemudian Seljuk Suriah jatuh ke tangan wali dan penguasa daerah.

Seljuk Ar-Ruum (Romawi/Asia Kecil); diperintah oleh keluarga Qutlumish ibnu Israil ibnu Seljuk dengan jumlah syeikh yang memerintah seluruhnya 17 orang. Kejayaan kesultanan ini berlangsung pada masa Sulaiman bin Qutulmisy, sepupu Alp Arslan atas perintah Sultan Maliksyah. Ketika sulaiman tewas saat berperang dengan Tutusy, Maliksyah mengangkat anaknya yaitu Killij Arslan I untuk menggantikan ayahnya. Dinasti ini dapat bertahan lama dibanding dinasti lainnya meskipun banyak permasalahan intern.
Peninggalan Bersejarah
Berbagai macam peninggalan yang diwariskan Dinasti Seljuk telah menjadi bukti bahwa ilmu pengetahuan berkembang dengan baik, seperti ilmu fisika dan geometri. Hal itu tampak dari bangunan-bangunan peninggalan Dinasti Seljuk yang hingga kini masih berdiri kokoh dan megah.
1. Masjid
Kehebatan para arsitek Dinasti Seljuk terlihat pada arsitektur dan teknik bangunan masjid-masjidnya. Masjid Seljuk sering disebut Masjid Kiosque. Bangunan masjid ini biasanya lebih kecil yang terdiri dari sebuah kubah, berdiri melengkung dengan tiga sisi yang terbuka. Itulah ciri khas masjid Kiosque. Model masjid khas Seljuk ini seringkali dihubungkan dengan kompleks bangunan yang luas seperti karavanserai serta madrasah.
2. Karavanserai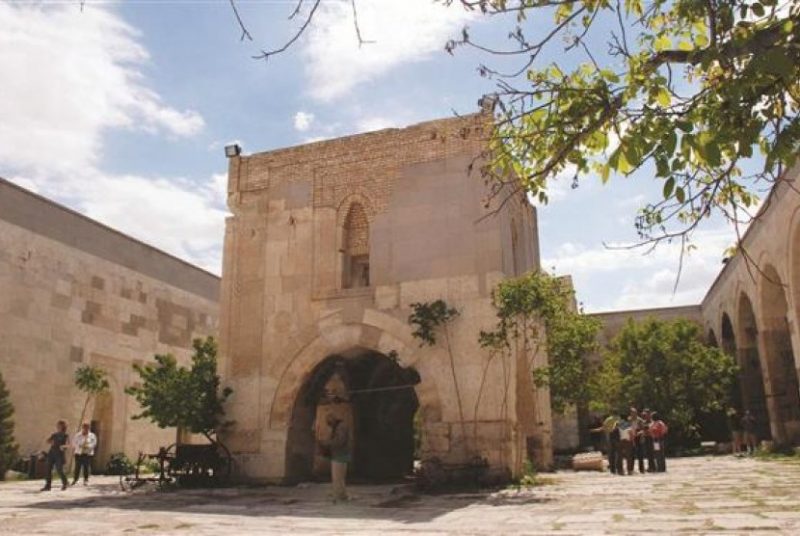 Para sultan Dinasti Seljuk banyak membangun karavanserai sebagi tempat singgah bagi para musafir. Selain itu, karavanserai juga dibangun untuk kepentingan perdagangan dan bisnis.
Para musafir maupun pedagang dari berbagai negeri akan dijamu di karavanserai selama beberapa hari secara gratis. Bangunan karavanserai sendiri terdiri dari halaman dan ruang utama yang memiliki banyak kamar untuk menginap.
Karavanserai pertama kali dibangun pada 1078 M oleh Sultan Nasr di antara rute Bukhara hingga Samarkand. Struktur bangunan karavanserai Seljuk meniru istana padang pasir Dinasti Abbasiyah yang berbentuk segi empat.
3. Madrasah
Bangunan madrasah Dinasti Seljuk pertama kali muncul di Khurasan pada awal abad ke-10 M, sebagai sebuah adaptasi dari rumah para guru untuk menerima murid. Pada pertengahan abad ke-11 M, bangunan madrasah diadopsi oleh penguasa Seljuk Emir Nizham Al-Mulk menjadi bangunan publik.
Emir Nizham Al-Mulk sendiri terispirasi oleh penguasa Ghaznawiyyah dari Persia. Di Persia, madrasah dijadikan tempat pembelajaran teknologi. Madrasah tertua yang dibangun Nizham Al-Mulk terdapat di Baghdad pada 1067 M.
Madrasah yang dibangun Dinasti Seljuk terdiri dari halaman gedung yang dikelilingi tembok dan dilengkapi dengan asrama untuk menginap para pelajar. Selain itu, di dalam madrasah juga terdapat banyak ruang belajar. Bangunan madrasah Seljuk sesuai dengan arsitektur Iran.
4. Mausoleum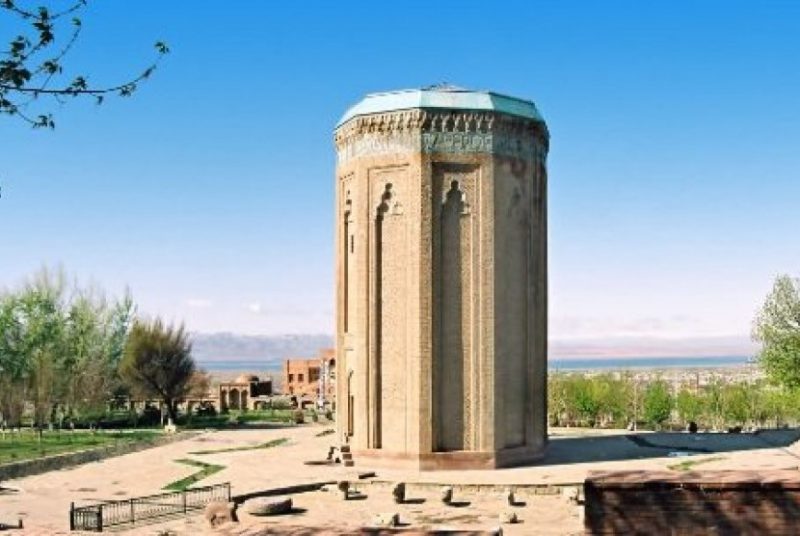 Bangunan mausoleum (makam yang indah dan megah) warisan Dinasti Seljuk menampilkan beragam bentuk termasuk oktagonal (persegi delapan), berbentuk silinder, dan bentuk-bentuk segi empat ditutupi dengan kubah (terutama di Iran).
Selain itu ada pula yang atapnya berbentuk kerucut terutama yang berada di Anatolia. Bangunan mausoleum biasanya dibangun di sekitar tempat tinggal tokoh atau bisa pula letaknya dekat masjid atau madrasah.
Dinasti Seljuk membangun mausoleum untuk memakamkan dan menghormati kebesaran para penguasa dinasti tersebut.
Keruntuhan
Kekasaian ini berakhir pada tahun 656 H/1258 M, ketika balatentara Mongol menyerang dan menaklukkan Baghdad.
Referensi :
K. Ali, Sejarah Islam (Tarikh Pramodern), Terj. Ghufron A. Mas'adi, Jakarta, Raja Grafindo Persada, 1996, hlm 48.
Muhammad Ash-Shallabi, Bangkit dan Runtuhnya Daulah Bani Seljuk, Jakarta, Pustaka Al-Kautsar, 2014, hlm 474
Ahmad Shalabi, Sejarah dan Kebudayaan Islam,Jakarta, Pustaka al-Husna Baru, hlm 277.
Philip K. Hitti, History of The Arabs, Jakarta, Serambi Ilmu Semesta, 2010, hlm 602.
Penulis: Heri Irianto
Editor: Yogi Arfan