Siapa yang tidak suka menonton film? Apalagi bagi movie addict, setiap rinci dari sebuah cerita dalam film itu merupakan hal yang pantang dilewatkan. Karena justru esensi menonton film ada pada paham tidaknya kita terhadap plot yang dibangun dari awal, jadi sedetik pun tak boleh terlewat. Oleh karena itu tidak ada salahnya kalian membaca ulasan rekomendasi film psikologi di bawah ini.
Berikut ini daftar film bertema thriller dengan disisipi permainan psikologi yang mampu membuat nalar kita terkejut dengan twistnya yang tak terduga.
1. Fight Club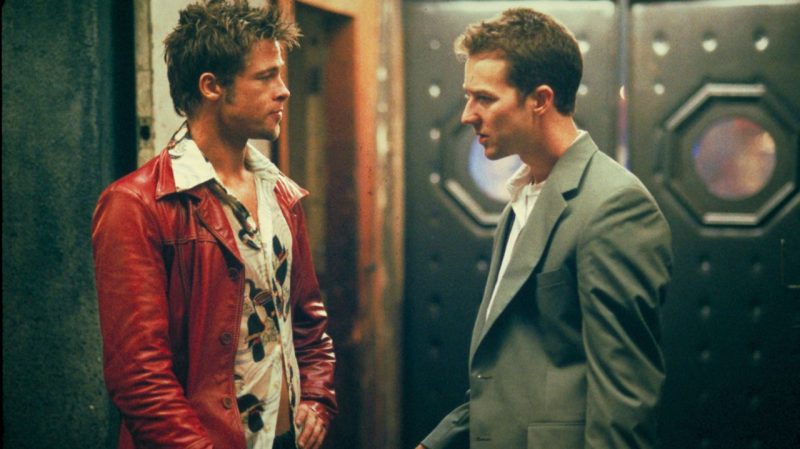 Rekomendasi film psikologi pertama ialah Fight Club. merupakan film aksi yang menggabungkan unsur aksi dan drama dengan porsi yang seimbang. Penceritaan dan tipe cerita ini dapat termasuk cerdas mengingat segala hal dalam film ini dapat dibilang berantakan.
Plot di awal entah bagaimana tidak nyambung dengan plot selanjutnya. Namun di situlah uniknya. Plot-plot yang berantakan ini lantas disatukan untuk membuat sebuah ending yang menjadi satu konklusi yang menarik.
2. Memento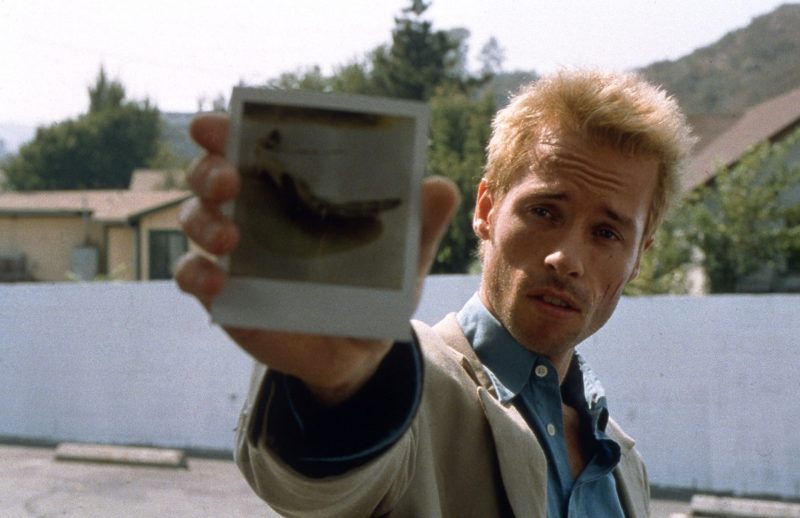 Sekilas film ini memang agak membingungkan, karena Nolan membagi film ini dalam scene – scene independen yang terputus – putus setiap kali ingatan si Leonard pudar akan kejadian yang barusan ia alami.
Tambahan pula, Nolan merangkainya dalam adegan flashback alias alur mundur. Jadi, jangan harap Anda bisa meleng sedikitpun kalau menontonnya, karena satu scene Anda lewatkan dijamin Anda akan bingung. Oleh karena hal tersebut, Memento kami ikut sertakan dalam rekomendasi film psikologi ini.
3. Shutter Island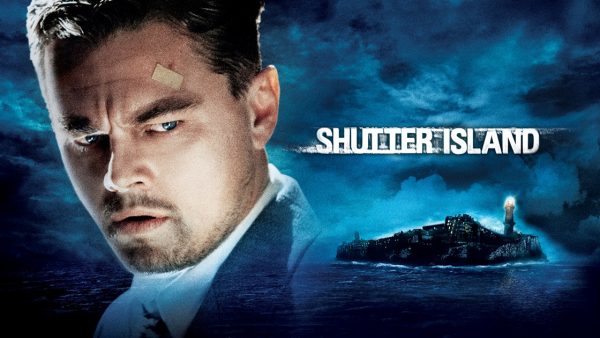 Untuk rekomendasi film psikologi ketiga ini, cerita akan fokus untuk mencari jawaban bagaimana Rachel Solando dapat melarikan diri jika pengamanan di sekitar Rumah Sakit Ashecliffe begitu ketat bahkan tidak ada celah untuk melarikan diri karena rumah sakit tersebut dikelilingi oleh tebing-tebing tinggi serta laut dan semak/tumbuhan beracun.
Shutter Island diperuntukan untuk para penonton yang menyukai film jenis twist ending atau thiller atau psikologi dan juga film ini beralur lambat serta membingungkan apalagi jika Anda tidak fokus untuk menontonnya.
Anda akan dibawa-bawa kebeberapa misteri yang ditawarkan hingga akhirnya penonton akan menontonnya untuk kedua kalinya untuk melihat kejanggalan yang sudah disebutkan ketika akhir film.
4. Birdman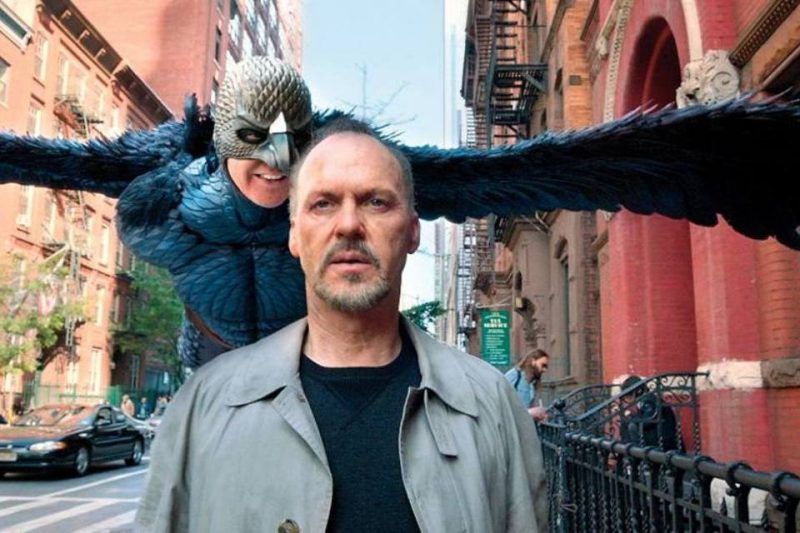 Mungkin banyak yang mengira jika rekomendasi film psikologi keempat ini merupakan film Superhero, nyatanya tidak sesederhana itu. Film ini tampaknya tidak hanya memfokuskan kepada kisah karakter Riggan Thomson, namun juga secara tersirat dan satir ditambah dark comedy menyindir secara habis-habisan tentang kondisi industri perfilman yang tengah berkembang di Hollywood.
Menonton sebuah film yang masuk ke dalam nominasi Best Picture of The Year pada Academy Award selalu identik dengan film yang menggambarkan kebudayaan maupun kritik keras akan suatu isu sosial. Begitu pula film ini.
5. Split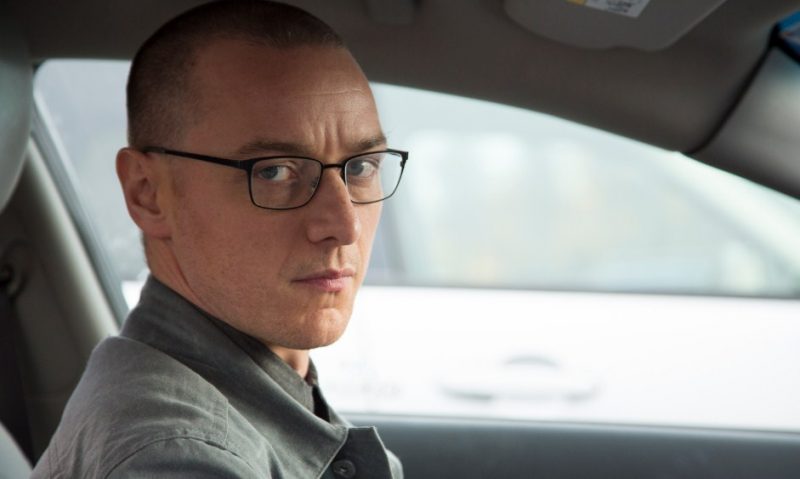 Bagaimana jika dalam satu tubuh memiliki banyak kepribadian, bahkan hingga lebih dari dua puluh kepribadian? Itu yang ada di film karya M Night Shyamalan berjudul 'Split.'
Film ini memang benar-benar menegangkan dan bikin penasaran. Tak cuma itu acting dari para aktor dan aktrisnya juga berhasil membawa penonton merasakan ketegangan yang cukup mendebarkan.
Dan ini juga menjadi sedikit menjadi ciri khas dari M Night Shyamalan, yaitu memasukan unsur 'fiktif' yang lebih kuat dibagian akhir, adegan 'tak masuk akal' yang entah ini membuat film semakin menarik atau sebaliknya, itu tergantung penilaian dari penonton.
Yang jelas hingga bagian akhir film, cerita yang dihadirkan tetap sulit untuk ditebak dan cukup di luar dugaan.
Referensi:
www.reviewpelem.blogspot.com
www.nikenbicarafilm.blogspot.com
www.mintzreader.wordpress.com
www.kgiaji.wordpress.com
www.jagatreview.com