Saat ini, Netflix menjadi salah satu alternatif jika kamu tidak bisa menonton film di bioskop. Banyak film yang tersedia di platform streaming Netflix, mulai dari film terbaru hingga film-film lama yang dulunya sangat populer.
Dengan menggunakan Netflix, kita bisa menonton film kesukaan kapan pun dan dimana pun. Entah itu di laptop atau smartphone, atau bahkan SmartTV. Untuk menikmatinya, kamu diharuskan untuk berlangganan terlebih dahulu. Mulai dari Paket Mobile hingga Paket Premium.
Akan tetapi, apakah kamu mengetahui dari sekian banyaknya film yang ditayangkan di Netflix, terdapat 10 film Netflix terbaik di tahun 2020. Pokoknya film-film ini wajib deh buat kamu tonton. Apa saja dia? Simak uraiannya di bawah ini.
Baca Juga: 10 Aplikasi Nonton Film Gratis, Legal, Dan Lengkap
Rekomendasi 10 Film Netflix Terbaik 2020
1. The Devil All The Time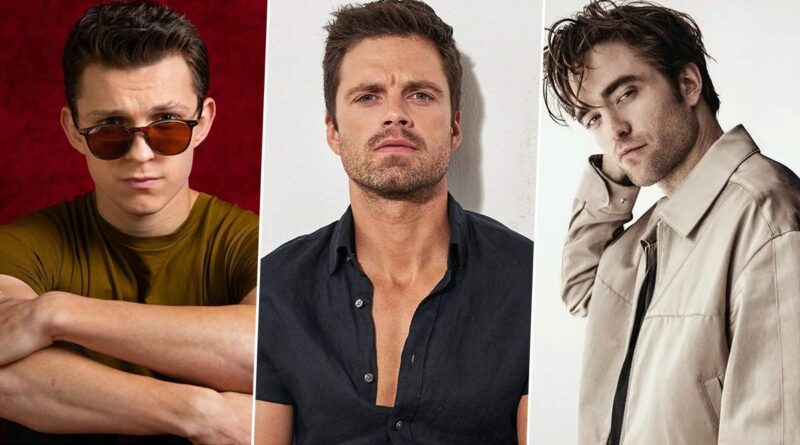 Film pertama yang wajib kamu tonton di Netlif adalah The Devil All The Time. Film bergenre thriller ini menghadirkan bintang-bintang ternama Hollywood, seperti Tom Holland, Robert Pattinson, Harry Melling, Chris Evans, Bill Skarsgard, dan masih banyak yang lain.
Film yang diadaptasi dari novel karya Donald Ray Pollock ini bercerita tentang seorang pria muda yang mengabdikan dirinya untuk melindungi orang-orang yang ia cintai di kota yang penuh dengan kasus korupsi dan orang-orang yang jahat.
2. Extraction
Film yag dibintangi Chris Hemsworth ini juga menjadi rekomenasi film Netflix terbaik di tahun 2020. Film ini juga menerima rating yang tinggi dari Google. Selain itu, ada juga nama Golshifteh Farrahani, Sam Hargrave, dan Randeep Hooda yang juga membintangi film ini.
Baca Juga: +5 Rekomendasi Film Indonesia Tema Perang
Extraction adalah film yang diadaptasi dari novel berjudul Ciudad karya Andre Parks ini bercerita tentang seorang tentara bayaran pasar gelap yang memiliki misi untuk menyelamatkan anak laki-laki seorang raja yang diculik oleh seorang penguasan kejahatan internasional.
3. Alive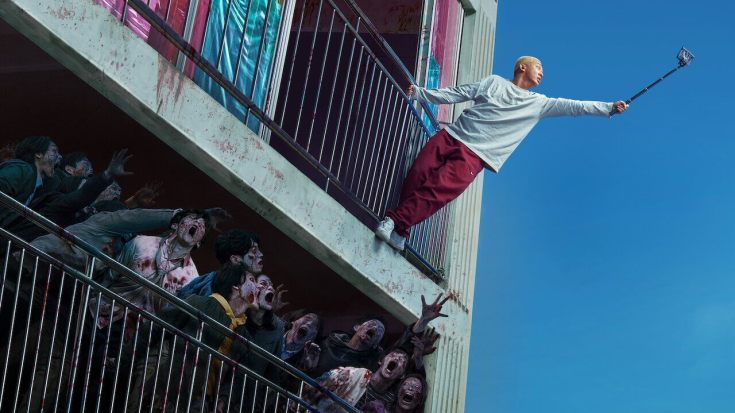 Film Netflix terbaik selanjutnya adalah Alive. Film bergenre Drama Horor ini adalah film zombie asal Korea Selatan yang disutradarai oleh Cho Il-hyung. Dibintangi oleh Yoo Ah-in dan Park Shin-hye.
Film ini bercerita tentang seorang pemuda yang harus bertahan hidup di dalam rumahnya, karena di luar sana sudah banyak orang-orang yang terinfeksi virus misterius yang membuat mereka bertingkah seperti zombie. Dengan keterbatasan makanan dan akal sehat, untungnya dia bertemu dengan seseorang yang masih selamat.
Mereka berdua saling bahu membahu membantu di tengah keterbatasan. Akan tetapi, ternyata mereka berdua harus menghadapi permasalahan hidup selain serangan zombi dan perut yang lapar.
4. Becoming
Becoming juga menjadi pilihan buat kamu yang ingin menonton film di Netflix. Film ini merupakan dokumenter mantan ibu negara Michelle Obama, yang diterbitkan pada tahun 2018.
Kita akan melihat kehidupan dari Michelle Obama sebagai bagian dari orang berkulit hitam. Tentu menjadi tantangan pada saat itu, apalagi dirinya yang berkulit hitam. Namun, dia tetap berjuang memperjuangkan kesetaraan terhadap ras tertentu.
5. The Old Guard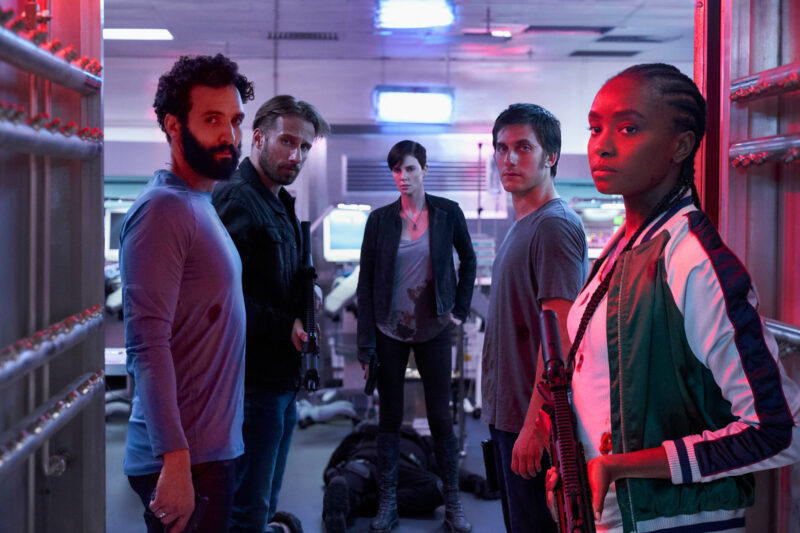 The Old Guard adalah judul film selanjutnnya yang termasuk ke dalam film Netflix terbaik tahun 2020. Diadaptasi dari novel karya Greg Rucka dengan judul yang sama, film The Old Guard adalah film fantasi mengenai pahlawan super.
Baca Juga: +5 Rekomendasi Film Romance Jepang Tema Sekolah Dari Adaptasi Manga
Bercerita tentang sekelompok tentara bayaran yang memiliki kemampuan luar biasa, dapat hidup abadi dan penyembuhan luka yang luar biasa. Selama ini mereka selalu melindungi manusia dari ancaman kejahatan. Sampai suatu ketika mereka menjadi incaran makhluk abadi lainnya.
6. The Half of It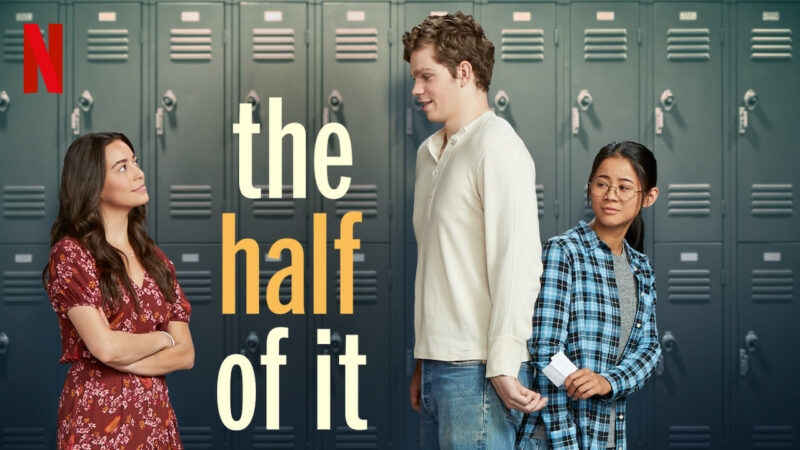 Film The Half of It adalah film besutan Netflix yang wajib kamu tonton. Dengan balutan genre komedi, film ini berhasil mendapat rating yang cukup tinggi dari para penontonnya, lho.
Film ini bercerita tentang gadis pintar nan pemalu bernama Ellie yang kemampuannya sering digunakan teman-temannya di sekolah untuk membantu mengerjakan soal esai. Sampai suatu ketika, ia bertemu dengan cowok tampan bernama Paul dan meminta Ellie menuliskan surat cinta buat Aster, wanita yang Paul cintai.
Hingga akhirnya mereka berdua terlibat lebih jauh, Ellie berhasil menyatukan Paul dengan Aster. Namun Ellie mulai menanyakan jati dirinya.
7. Enola Holmes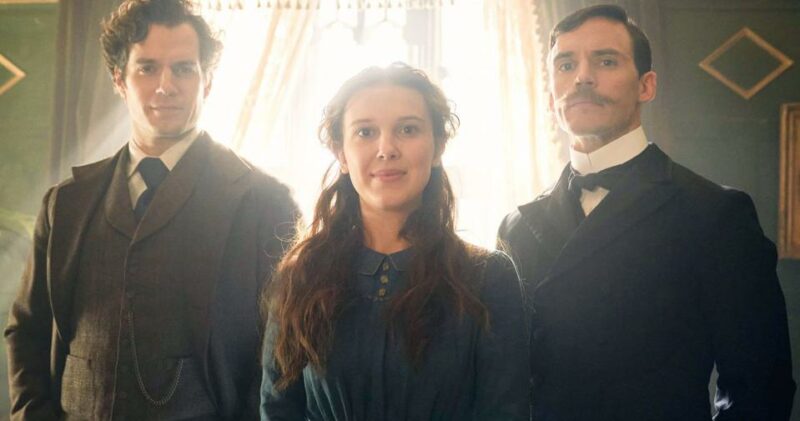 Film Netflix terbaik yang patut kamu tonton adalah Enola Holmes. Film ini cocok banget buat kamu yang menyukai hal-hal yang berbau detektif.
Baca Juga: +10 Rekomendasi Film Horror Comedy Thailand, Bikin Ngakak Campur Seram
Film Enola Holmes menceritakan tentang Enola Holmes yang merupakan adik dari Sherlock Holmes. Enola harus menghadapi konflik di keluarganya, karena dirinya ingin dijadikan seorang gadis beradab oleh kakaknya.
8. The Lovebirds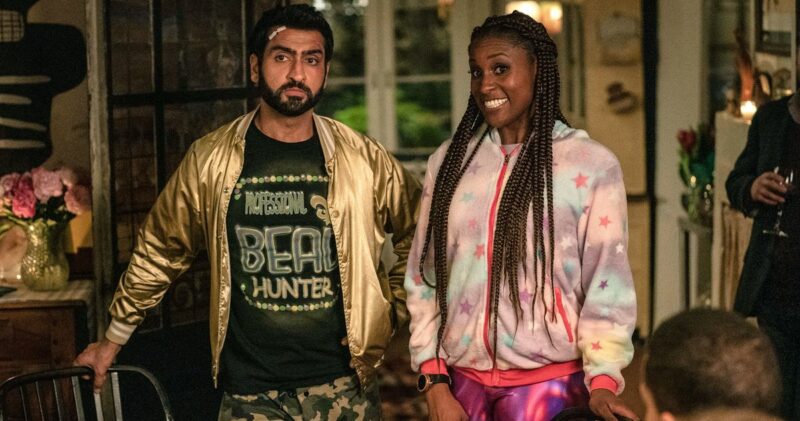 Film Netflix terbaik selanjutnya ialah berjudul The Lovebirds. Film yang disutradarai oleh Micahel Showater ini sangat cocok ditonton bersama pacar atau sahabat. Karena terdapat unsur drama romantis dan sedikit komedi membumbui film ini.
The Lovebirds bercerita tentang sepasang kekasih yang hubungannya sedang berada di ambang kata putus. Hingga suatu ketika mereka berdua tidak sengaja terlibat dalam misteri pembunuhan yang aneh. Ketika mereka mulai dekat untuk membersihkan nama dan menyelesaikan kasusnya, mereka harus mencari tahu bagaimana hubungan mereka kedepannya.
9. Project Power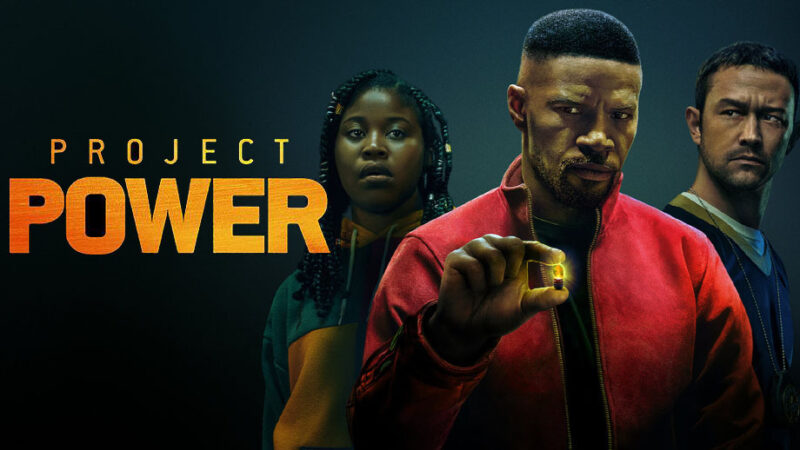 Rekomendasi film Netflix selanjutnya adalah Project Power. Film bergenre Action, Superhero ini dibintangi oleh nama beken Hollywood, seperti Jamie Foxx, Joseph Gordon-Levitt, Dominique Fishback, Machine Gun Kelly, dan Rodrigo Santoro.
Film ini mengisahkan tentang seorang mantan tentara yang bekerja sama dengan polisi untuk menemukan sumber di balik pil berbahaya yang dapat memberika kekuatan super sementara.
10. The Social Dilemma
Film terakhir dalam list ini yang wajib kamu tonton ialah The Social Dilemma. Film ini sangat cocok buat kamu yang sangat kecanduan dengan media sosial. Dibintangi oleh Skyler Gisondo, Jaron Lanier, dan Kara Hayward.
Film The Social Dilemma akan mengungkap sisi lain dari media sosial. Akan diperlihatkan dampak buruk dari penggunaan media sosial yang ternyata telah dirancang oleh para developer untuk mempengaruhi mental para penggunanya.
Baca Juga: 3 Film Terbaik Genre Kriminal Berdasarkan Kisah Nyata
Nah, itulah rekomendasi 10 film Netflix terbaik di tahun 2020 yang wajib banget kamu tonton. Apalagi di masa pandemi saat ini, daripada beraktivitas di luar yang cukup berbahaya, lebih baik habiskan hari dengan menonton film-film di atas di platform Netflix.