Hal mengejutkan baru-baru ini diungkapkan oleh Michael Douglas. Ia menegaskan bahwa Quantum Realm adalah kunci Avengers 4 dan masa depan MCU nantinya. Benarkah hal itu? Tentu saja, hal ini diperkuat saat rumor Avengers 4 akan melakukan time travel ke masa lalu menggunakan Quantum Realm.
Quantum Realm sendiri pertama kali muncul dalam film Ant-Man dan kemudian di eksplorasi lebih dalam lagi dalam sekuelnya yaitu Ant-Man and The Wasp. Dunia Quantum sendiri adalah sebuah dimensi misterius yang berada di luar hukum waktu dan ruang. Nah Hank Pym atau Michael Douglas sendiri secara tak sengaja menciptakan ini.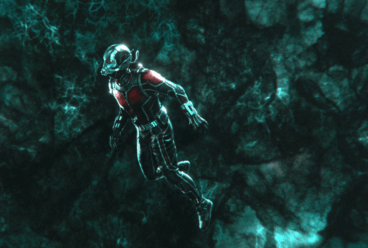 Pada pos credit Ant-Man and The Wasp memperlihatkan Scott Lang yang terjebak di Quantum of Realm. Saat itu ia tengah mencari healing particles untuk Ghost. Namun celakanya Scott berada disana disaat yang tidak tepat karena saat itu Thanos berhasil mengumpulkan seluruh Infinity Stones dan menjentikkan jarinya.
Seperti yang kita ketahui Hank, Janet dan Hope menghilang dengan meninggalkan Scott yang terjebak dalam Quantum Realm. Tentu Scott sendiri tidak mengetahui hal ini, dan beruntungnya dirinya masuk dahulu ke Quantum Realm sebelum Thanos menjentikkan jarinya, kejadian ini ternyata berlangsung saat pertarungan Avengers di Wakanda.
Hal ini diperkuat saat Michael Douglas berbicara di radio show bersama Ryan Seacrest, Michael Douglas menegaskan bahwa Quantum Realm tidak hanya penting untuk cerita Avengers 4 tetapi juga masa depan MCU secara keseluruhan. Menanggapi pertanyaan tentang apakah Ant-Man and the Wasp langsung terhubung ke Avengers 4.
Tentu ini adalah pernyataan yang sangat mengejutkan bagi para penggemar. Terlebih lagi, teori adanya time travel di Avengers 4 sangat kuat karena pernyataan dari pencipta Quantum Realm di Ant-Man and The Wasp. Nah, bagaimana sekarang? Apakah time travel benar-benar terjadi nantinya? Beri tanggapan di bawah ya.
[zombify_post]