Kasus pemerkosaan disertai pembunuhan kembali mengegerkan India. Seorang dokter hewan berusia 27 tahun bernama Priyanka Reddy diduga diperkosa, dibunuh, lalu mayatnya dibakar pada Rabu malam.
Setelah mencari secara besar-besaran, oleh warga lokal, keluarga dan pihak berwenang menemukan jasadnya di dekat Kota Shadnagar, Provinsi Hyderabad, pada Kamis pagi. Berdasarkan liontin yang digunakan korban, namanya berhasil diidentifikasi sebagai Reddy.
Keluarga ingin pelaku dibakar hidup-hidup di depan umum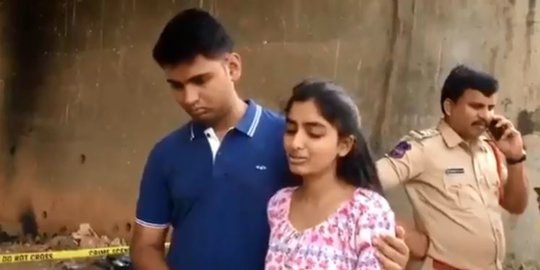 Sebagai ayah dan ibu yang amat terpukul atas kejadian yang menimpa anaknya, mereka ingin sang pelaku dihukum seberat-beratnya. Ayah Raddy ingin pelaku dihukum gantung, sementara sang Ibu ingin pelaku dibakar hidup-hidup di halayak umum.
Jum'at (29/11/19), polisi berhasil menangkap empat pria yang diduga terlibat kejahatan itu. Termasuk sopir truk bernama Muhammad Pasha.
Dikutip the Times of India, "Putri saya sangat polos. Saya ingin pelaku dibakar hidup-hidup," kata ibu korban.
Keluarga korban menganggap bahwa polisi sangat lamban dalam menangani kasus ini. Adik korban sempat menerima telepon dari kakaknya beberapa saat sebelum ia tidak bisa dihubungi kembali.
Priyanka mengatakan ia sangat takut, kemudian orang tua dan keluarga korban mendatangi kantor polisi. Namun mereka disuruh pergi ke kantor polisi lain sebab lokasi rusaknya motor Priyanka bukan di wilayah mereka.
Adik Priyanka mengatakan, jika saja polisi bisa bertindak tanpa membuang waktu, kakaknya bisa saja diselamatkan. Adik dan orang tua korban merasa kehabisan waktu karena berpindah ke kantor polisi lain.
Ban motor korban diduga sengaja dibocorkan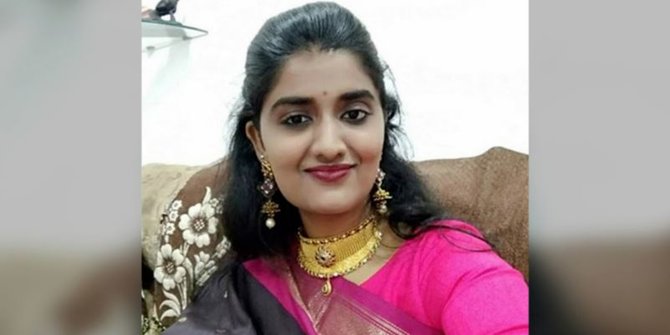 Polisi menemukan pakaian korban, sepatu, dan botol minuman di dekat toll plaza, tempat Priyanka memakirkan motornya. Priyanka diduga dibunuh di Outer Ring Road Shamshabad, pinggiran Hyderabad, tepatnya di Tondupally toll plaza.
Saat ban motor Priyanka bocor, Priyanka mengatakan kepada adiknya, Bhaviya jika seseorang menawarkan bantuan untuk menolongnya lalu membawa motornya. Adiknya mengatakan bahwa kakaknya merasa takut dengan sejumlah sopir yang berdiri di sekitarnya.
Bhaviya kemudian menyuruh sang kakak untuk naik taksi untuk pulang dan meninggalkan motornya saja. Namun, ketika sang adik menghubungi kembali Priyanka, teleponnya sudah mati.
Komisaris Polisi mengatakan bahwa timnya sedang menyelidiki rekaman kamera pengawas di toll plaza. Dan dua sopir truk bisa menjadi pelaku atas kejahatan ini.
Penyelidikan mengungkapkan bahwa Priyanka pergi bertugas ke rumah sakit hewan di Desa Kolluru. Dia kemudian memarkirkan motornya di toll plaza dan naik taksi pergi ke Gachibowli untuk mengunjungi seorang dermatologist. Saat ia kembali sekitar pukul 21.00, ban motornya sudah kempes.
Polisi menduga pelaku memang sengaja ingin menjebak korban dengan membocorkan ban motor korban. Motor Priyanka masih belum ditemukan, aparat membentuk 10 tim untuk menyelesaikan kasus ini. Sebab kendaraan tersebut bisa memberikan petunjuk penting.
Ayah korban yang geram ingin pelaku dihukum seberat-beratnya, yaitu digantung sampai mati.
Sumber: merdeka.com