Channel YouTube biasanya menampilkan hal-hal menyenangkan atau video-video yang membuat penontonnya merasa senang. Namun bagaimana jika channel tersebut menampilkan video-video super aneh dan absurd yang membuat penontonnya mikir keras akan konten yang disajikan oleh si pemilik channel.
Entah apa maksud dari video tersebut, berikut adalah channel-channel Youtube yang punya video aneh dan absurd.
5 Channel Youtube Ini Punya Video Yang Aneh Dan Absurd
1. Nana825763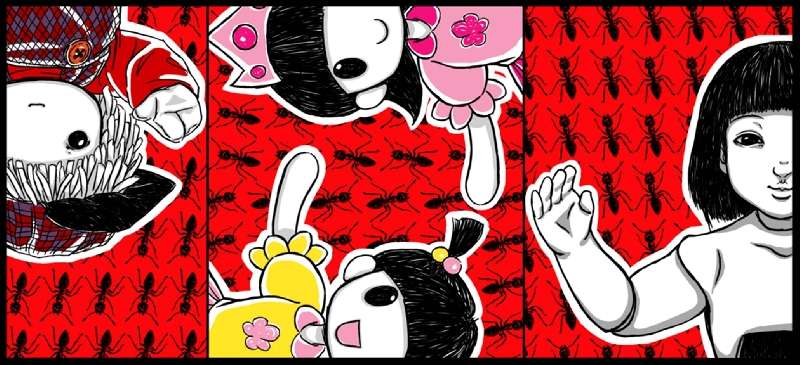 nana825763, channel ini sudah aktif sejak tahun 2006 yang lalu. Channel yang punya subscriber lebih dari 100 ribu ini berisi video-video yang memperlihatkan sekelompok semut.
Kadang-kadang dia juga mengunggah sebuah video yang di dalamnya terdapat boneka seram yang ada bercak darahnya. Yang bikin ngeri, background soundnya yang bisa mengganggu mental penontonnya.
2. Treatsforbeas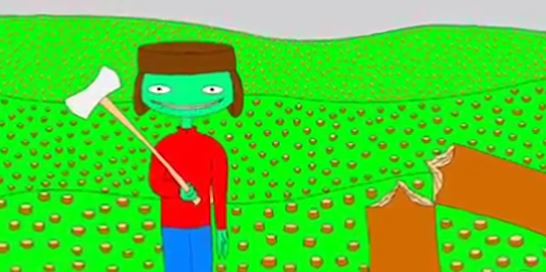 Treatsforbeas merupakan channel yang terlihat biasa saja, namun memiliki makna tertentu. Salah satu videonya yang memiliki judul "whot wants to gnaw on human bone" memperlihatkan seorang berkostum aneh menari-nari tidak jelas, terdapat juga lagu 8bit yang mengiri video itu.
Selain itu, videonya berjudul "beasts" menampilkan animasi 2 dimensi yang punya maksud menyinggung agama lain.
3. Unfavorable Semicircle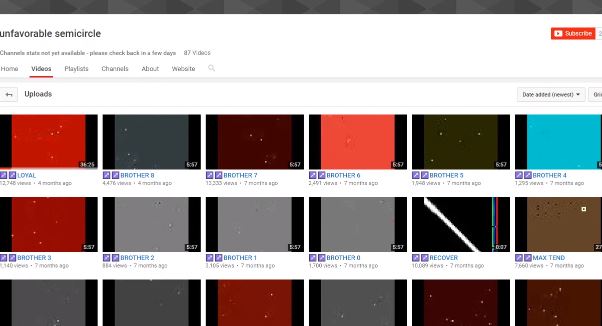 Channel aneh selanjutnya adalah unfavorable semicircle. Channel ini hanya berisi video-video yang tidak dimengerti, karena hanya menampilkan sekumpulan titik yang bergerak dan grafis berkedip yang juga berubah warna. Namun judul-judul videonya seolah punya pesan tertentu.
4. Cyriak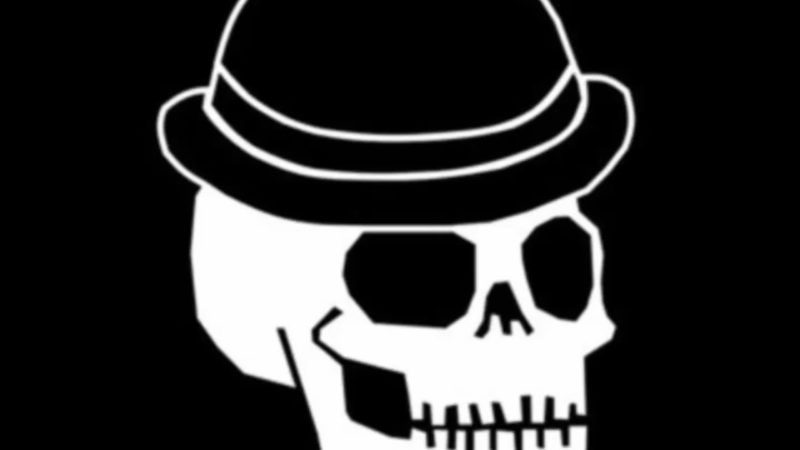 Cyriak, pemilik channel ini adalah seorang YouTuber yang bekerja sebagai seorang animator. Video yang dibuatnya absurd, mengerikan serta menampilkan hal-hal yang disturb karena membuat pusing penontonnya. Namun ada sebagian orang yang mengapresiasi karya anehnya itu.
5. Benjamin Bennett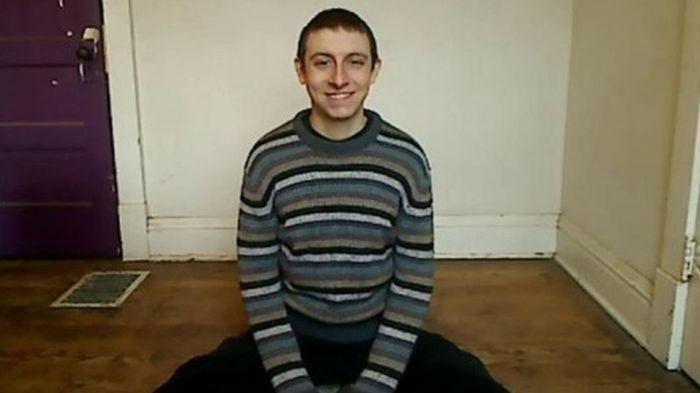 YouTuber yang satu ini memang memiliki karya yang tidak biasa dan sangat aneh. Bagaimana tidak, semua video-videonya hanya berisi dirinya sedang duduk dan tersenyum. Yang paling gila adalah durasi videonya yang rata-rata 4 jam. Video tersebut diberi judul "Sitting and Smilling".