Apakah kamu orang yang suka game dengan genre FPS dan Battle Royale?, Jika iya maka kamu seharusnya senang karena kedatangan game waralaba milik Activision yang biasanya tersedia untuk PC atau konsol yaitu 'Call of Duty: Mobile'.
Call of Duty: Mobile ini datang dengan 3 publisher sekaligus yang terbagi dalam beberapa negara bagian. Untuk negara Eropa dan Amerika akan diluncurkan oleh Activision, untuk negara Asia akan didukung oleh Garena, dan negara China sendiri di bawa oleh Tencent.
Setelah melewati masa percobaan terbatas selama 2 pekan. Akhirnya game FPS yang fenomenal ini rilis pada 1 Oktober kemarin di Indonesia, setelah perilisannya game ini langsung tembus top chart di Play Store dan App Store.
Namun sebenarnya se-fenomenal apa sih game ini hingga ditunggu lama oleh para gamer? dan apa saja fakta menarik dibelakangnya? Langsung saja yuk kita kupas bareng.
1. Kontrol dan Gameplay yang Menarik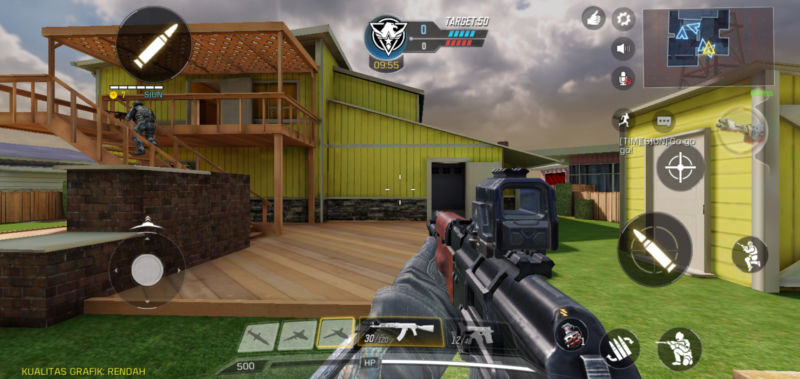 Game Call of Duty: Mobile hanya tersedia mode online saja untuk saat ini. Yang artinya kamu bisa bermain secara bersama-sama dengan teman untuk mengalahkan pemain lain dari seluruh dunia.
Untuk saat ini pihak publisher atau developer belum memberikan informasi pasti apakah akan ada mode Campaign seperti pada game Call of Duty kebanyakan atau malah sebaliknya, kita tunggu saja bersama.
Membahas kontrol, pemain dibebaskan untuk menyesuaikan kontrol nya sendiri dengan diberikan beberapa opsi yang menurut penulis cukup bervariasi dan membantu, seperti 1-Tap ADS yang membuat para pemain tidak perlu manual membuka scope hingga mode giroskop yang bisa menambah jumlah kill pemain.
Jika tadi merupakan kontrol 'Advanced', untuk pemain yang baru mencicipi game FPS tidak salah untuk menggunakan kontrol Simple. Pasalnya di opsi ini kamu akan otomatis menembak ketika ada musuh yang terlihat, cukup membantu bukan?.
2. Terdapat Beberapa Mode yang Bisa Kamu Mainkan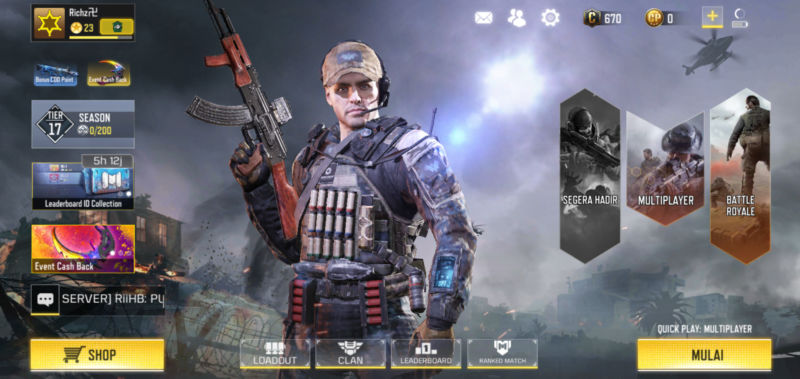 Seperti yang terlihat pada awal perlisannya kemarin, dalam game ini kalian bisa memainkan tiga game mode berbeda dalam satu game.
Mode tersebut adalah: Multiplayer, Battle Royale, dan yang satunya masih 'Coming Soon'. Namun yang penulis dengar dari desas-desus di Internet, mode yang terakhir adalah Zombie Mode.
Baca Juga : Bocor di Internet, Inilah Penampakan Gameplay Call of Duty Mobile Yang Akan Dirilis Tencent!
Dalam mode Multiplayer, pemain bisa memainkan game Call of Duty pada umumnya yaitu ditempatkan dalam satu tim dan membunuh satu tim lainnya. Mode Multiplayer ini terdapat tiga tipe pertandingan: Normal, Rank Match, dan Private.
Dalam mode Multiplayer, pemain pun diberikan beberapa mode lagi: Frontline, Domination, dan Team Deathmatch.
Untuk mode Battleground nya sendiri, penulis berani menyimpulkan kalau gameplay nya mirip dengan Free Fire milik Garena.
3. Peta Permainan yang Beragam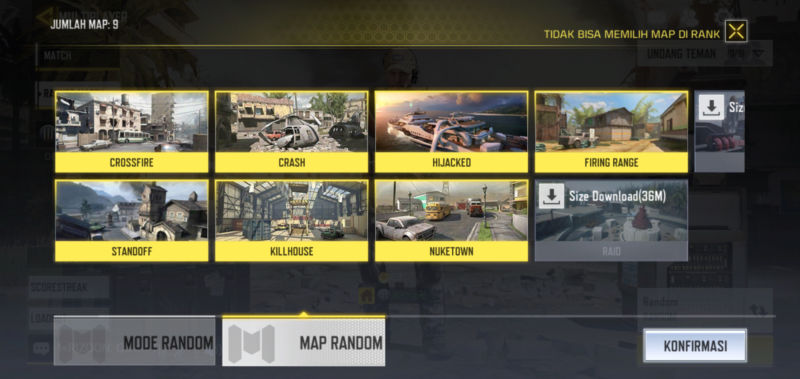 Dalam game Call of Duty: Mobile ini mempunyai setidaknya sembilan map berbeda yang bisa kamu mainkan.
Mungkin bagi pemain lama Call of Duty sudah tidak asing dengan beberapa map yang ada didalamnya seperti: Nuketown dari seri Black Ops, Crash dari COD Modern Warfare, dan map Hijacked dari Black Ops 2 yang bisa bikin pengalaman bermain mu layaknya di beberapa game tersebut.
Dalam mode Battle Royale nya sendiri terdapat kesamaan elemen dengan beberapa seri COD lain seperti: Modern Warfare dan Black Ops.
4. Bisa Kamu Mainkan di PC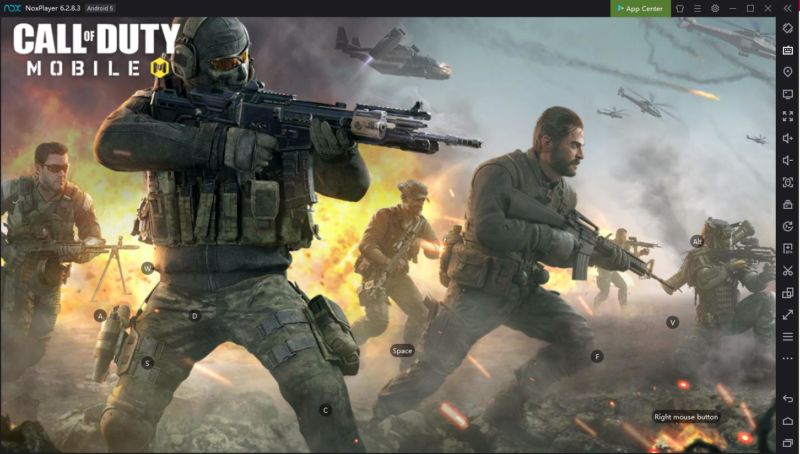 Menurut beberapa pemain yang sudah mencoba bermain melalui game emulator Android di PC seperti: Memu, KoPlayer, dan Game Loop.
Mengingat game ini ada campur tangan Tencent Games, diperkirakan game Call of Duty: Mobile juga akan tersedia di Tencent Gaming Buddy.
5. Karakter Game dari Seri COD Lain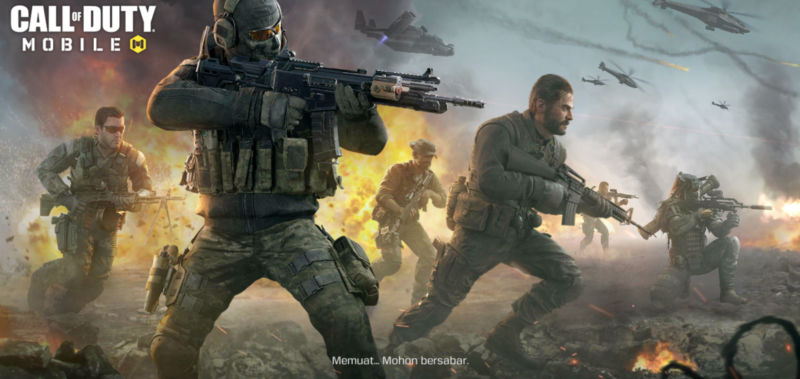 Fakta menarik yang terakhir ialah kamu bisa memilih beberapa karakter game yang tersedia di seri COD lain di Call of Duty: Mobile ini. Ditambah pemain diberikan akses untuk kostumisasi karakternya.
Karakter yang dapat kamu temukan di Call of Duty: Mobile ini ialah: Alex Mason, David Mason, John McTavish, Simon Riley, John Price, dan Thomas A. Merrick.
Diperkirakan akan ada tambahan karakter lain seiring masif nya update di game ini.