Setelah 6 tahun disteam, akhirnya VALVE menjadikan gamenya FREE TO PLAY.
Sejak beberapa bulan yang lalu VALVE sudah mengumumkan free to play untuk CSGO tapi kita hanya dapat mengakses Offline BOT dan penggunaan GOTV saja, namun pada akhirnya VALVE secara resmi mengumumkan bahwa CSGO menjadi free to play dan dapat dimainkan secara ONLINE. Hal ini juga resmi disampaikan pada laman resmi twitter mereka @CSGO_dev
Tidak hanya sekedar FREE TO PLAY, valve juga menghadirkan gamenya dalam bentuk battle royale. Hal ini memang sudah tercium sejak 2016 lalu, melalui komunitasnya ditemukan file yang tentu saja digunakan dalam battle royale.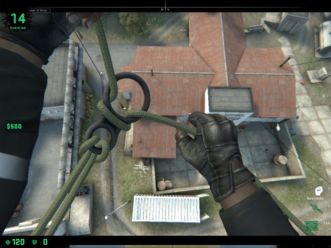 Tetapi kita tidak akan mebahas kembali itu semua, sesuai dengan judulnya berikut tips singkat agar dapat menjadi nomor 1 dalam mode battle royale di CSGO.
Tentukan Titik Lokasi Pendaratanmu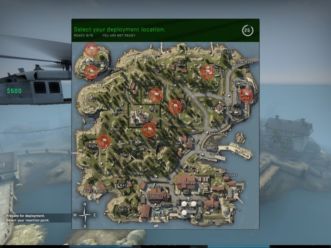 Tentu hal yang harus diperhatikan dalam battle royale adalah titik pendaratan. Namun untuk kamu yang baru disini diusahakan menghindari kontak langsung dengan musuh atau mencari tempat sepi. Dalam mode ini hanya akan berisikan 16 Player untuk solo dan 18 Player untuk Duo/Trio.
Gunakan Tablet Sebaik Mungkin
Setelah kamu mendarat dengan lokasi yang telah kamu tentukan sendiri. Kamu hanya akan dibekali tangan kosong, medi-shot, tablet dan uang sebesar $500. Tablet disini menjadi hal penting karena dari dalam sini lah kita dapat melihat Safe Zone dan membeli item yang dikirim langsung melalui drone.
Berikut tips dan panduan singkat Dager Zone CSGO:
Tips Pertama yang harus kamu lakukan yaitu gunakan $500 untuk membeli Armor dan Helmet yang dapat kamu beli dengan menekan tombol B. Bila kamu berutung kamu dapat langsung menemukan Armor dan Helmet yang ada dijalan.
Tips Kedua, Mencari BOX yang dapat berisikan berbagai hal yang tentu saja kamu perlukan. Berikut isi BOX yang dapat kamu temukan dijalan: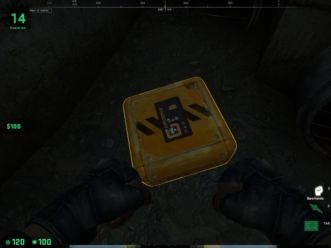 BOX Putih (Air Drop) dapat berisikan Rifle/AWP
BOX Merah Kecil berisikan random pistol.
BOX Merah Besar dapat berisikan SMG.
BOX Biru berisikan Armor Helmet dan utility
BOX Kuning berisikan C4 dan Breach Charge.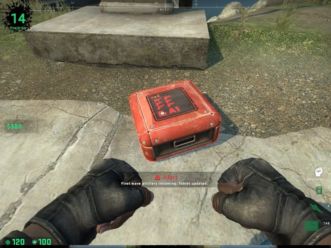 Dan berikut beberapa kegunaan berbagai item yang kamu temukan:
Medi Shot, mengisi darahmu dan memberikanmu speed boost sementara waktu.
C4 Explosive, kamu dapat memasangnya dimana saja dan akan memberikan damage secara langsung kepada musuh yang ada disekitar.
Breach Charge, peledak tempel yang dilengkapi tombol peledaknya.
Armor dan Helmet, dapat mengurangi damage yang diberikan musuh.
Parachute, digunakan saat kamu melompat dari tempat tinggi.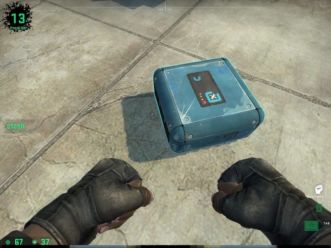 Tips Ketiga, setelah kamu mendapatkan weapon tentu saja kamu hanya dibekali sedikit peluru sehingga memaksa kamu harus lebih irit dalam penggunaannya.
Tapi jangan khawatir kamu dapat menemukan Kotak kuning kecil yang dapat kamu gunakan untuk menambahkan peluru senjata kamu. Atau kamu dapat membelinya seharga $1000.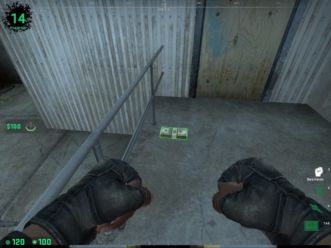 Tips Keempat, $1000 bukanlah uang yang sedikit. Kamu juga mengetahui cara mendapatkan uang dalam battle royale di CSGO ini. Berikut tips mendapatkan uang:
Temukan uang yang ada dijalan ($50)
Bunuh musuh dapat ambil hartanya
Temukan tas yang berisikan uang didalamnya.
Bawa hostage ke dalam rescue zone yang ada dimap ($500)
Temukan koper hitam ($500)
Temukan brangkas dan ledakan dengan c4
Tips Kelima, setelah dirasa semuanya cukup mulai dari senjata, peluru dan item. Kamu dapat menemukan musuh dengan cara mengikuti drone musuh dan menembaknya secara diam diam.
Dan itulah panduan dan tips singkat dalam mode Danger Zone menurut Ensiklopedia Bebas Id. Nantikan informasi menarik lainnya mengenai CSGO di sini.