Film horor merupakan salah satu film yang paling dinanti-nanti oleh para pencinta film. Banyak yang menaruh ekspetasi besar pada film horor yang akan rilis.
Banyak juga film horor yang tidak mendapat perhatian dari penonton entah karena jalan ceritanya yang tidak seru atau pemerannya yang kurang menarik.
Nah berikut ini adalah rekomendasi film film horor yang dijamin bisa bikin kamu merinding abis
6 Film Horor Hollywood Yang Bisa Bikin Kamu Merinding Abis
1. Happy Death Day 2U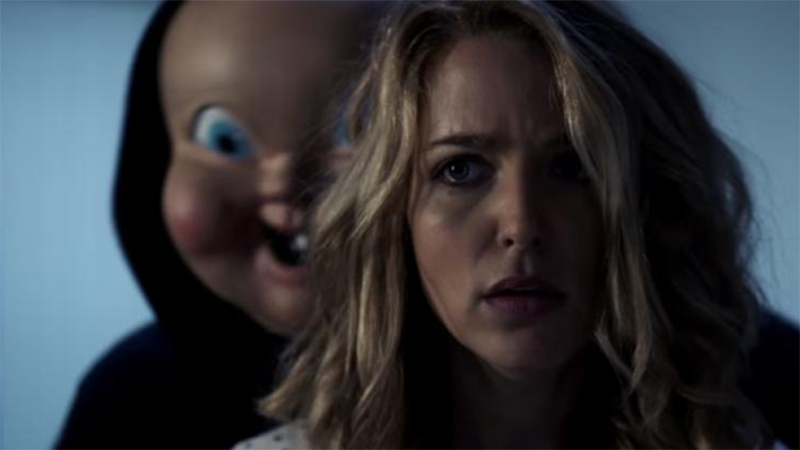 Film ini melanjutkan seri pertamanya yang berjudul serupa. Jalan ceitanya meliputi Tree yang diperankan oleh Jessica Rothe saat ia terbebas dari kematian dihari ulang tahunnya. Namun Carter yang diperankan oleh Israel Broussard pun bercerita bahwa ia mengalami dejavu pada hari yang sama.
Ditambah lagi, film ini menyelipkan lelucon-lelucon yang menggelikan, serta unsur sci-fi yang apik, tanpa harus menghilangkan usur horor slasher yang jadi senjata utamanya.
Ketika unsur Horor-slasher yang menjadi senjata utamanya, film ini tetap menyelipkan beberapa lelucon dan unsur sci-fi yang sangat apik. Jangan lupa ditonton ya guys!
2. Brightburn
Film ini bercerita tentang remaja yang muncul secara tiba-tiba dan tidak diketahui asalnya. Ia membunuh semua orang yang tidak ia sukai dengan membabi-buta. Kamu akan disuguhi pembunuhan yang bengis dan sadis saat melihat film ini.
Jangan takut bosan! Karena film ini tidak bertele-tele seperti film lain, karena film ini memiliki alur yang sangat jelas.
3. Crawl
Film ini memunculkan sensasi horor yang tidak biasa, karena film bergenre action-horor ini memiliki alur yang tidak biasa.
Bercerita tentang dua orang yang harus menyelamatkan diri saat bencana alam, namun mereka harus menyelamatkan diri dengan cara bertarung melawan hewan buas, tentu saja penyelamatan diri ini tergolong tidak biasa.
Kamu akan merasa bahwa jantung melakukan marathon pada saat menonton film ini, karena tentu saja jantungmu akan memompa lebih cepat dari biasanya.
4. Pet Sematary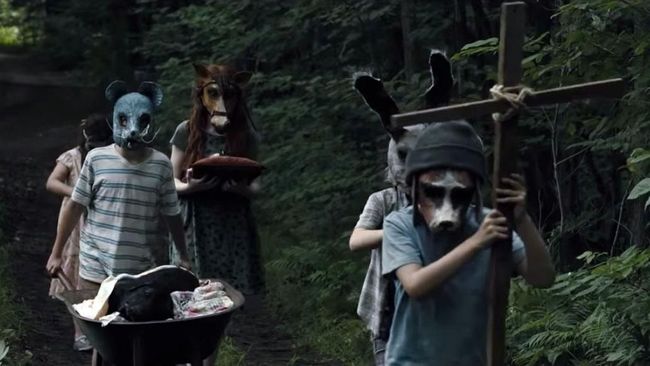 Film yang diadaptasi dari sebuah novel horor karya Stephen King ini sebenarnya pernah difilmkan pada tahun 80-an. Lalu kemudian kembali difilmkan pada tahun 2019.
Mengambil sudut pandang dan jalan cerita yang sama, tentu saja dengan nuansa horor yang terbentuk bisa membuatmu ketakutan saat menonton film ini.
5. Scary Stories to Tell in the Dark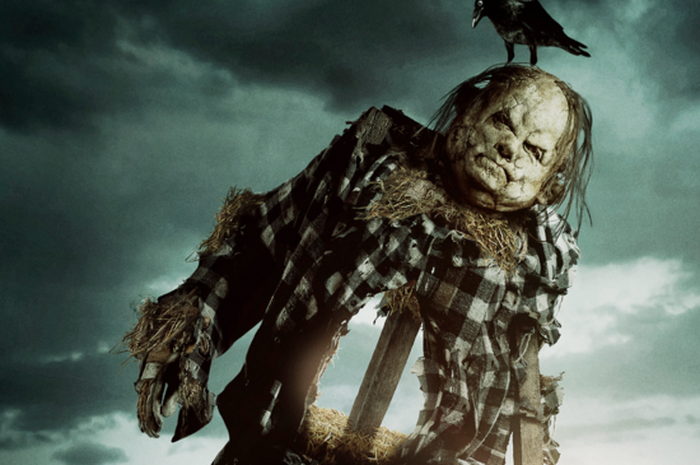 Film ini sangat memainkan fantasi penonton dalam alur ceritanya. Adegan-adegan dan jumpscare akan membuatmu merinding saat menontonnya. Misteri dan horor nya juga membuat fantasimu makin bermain-main didalamnya.
6. Us
Film ini dinobatkan sebagai film horor terbaik Hollywood tahun 2019 oleh BookMyShow. Plotnya sangat rapih, unik dan mencekam. Adegan sadis dan brutal akan memandumu saat menonton film ini. Jordan Peele cerdas dalam memberikan sudut pandang dalam mengembangkan cerita horor.